Making Porn
Ronnie Larsen
Above the Stag Theatre
Above the Stag Theatre (Studio)
–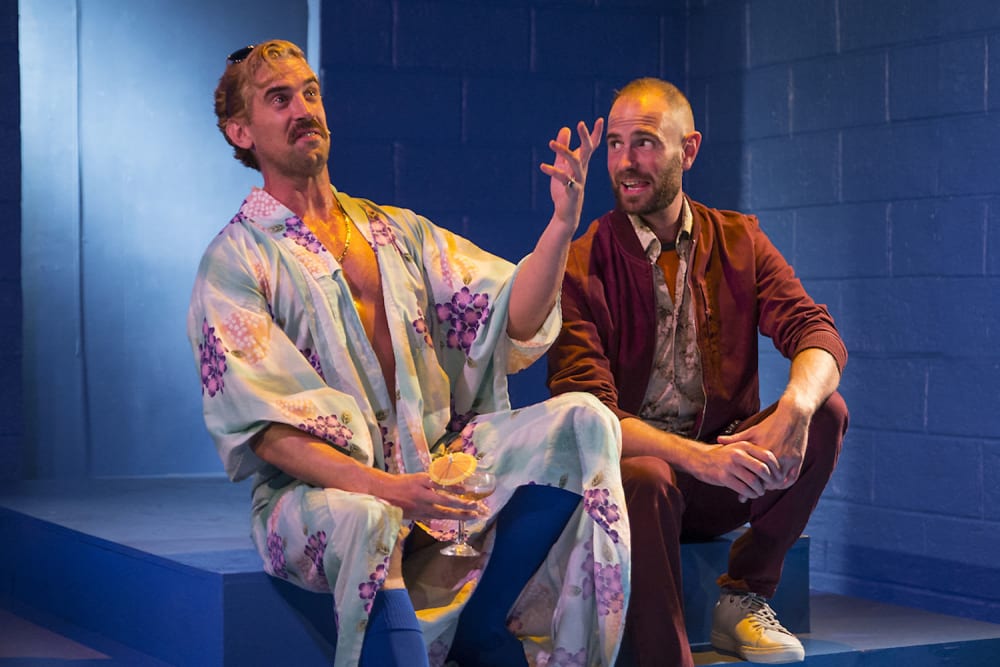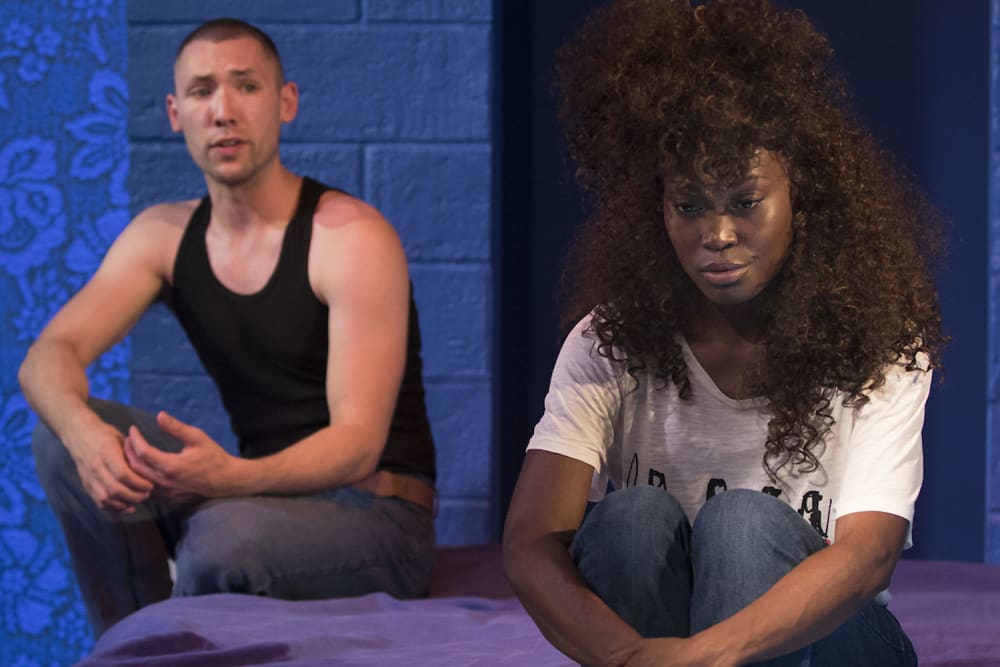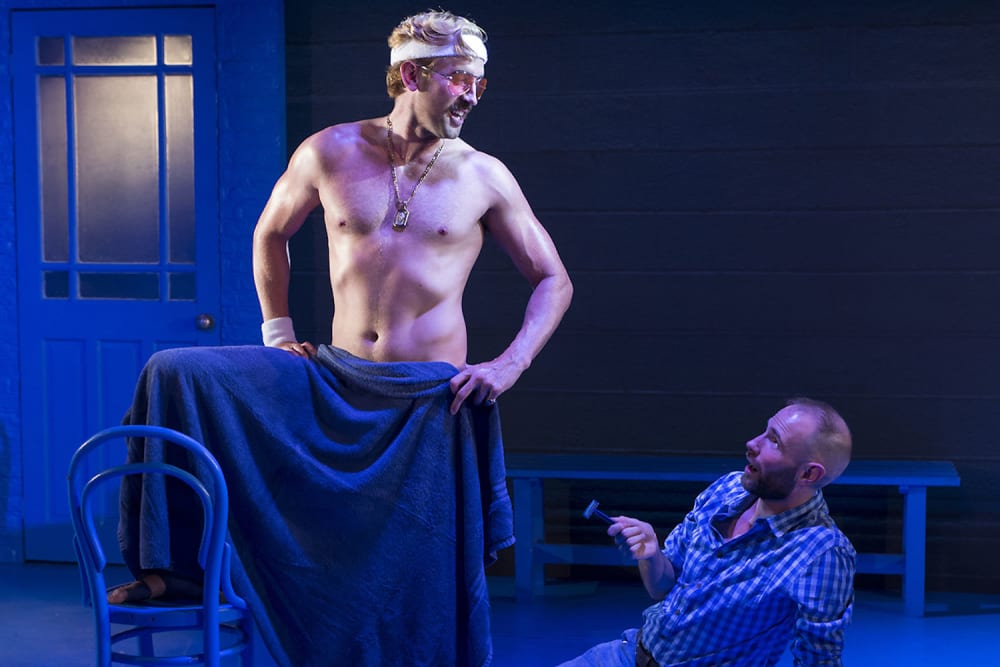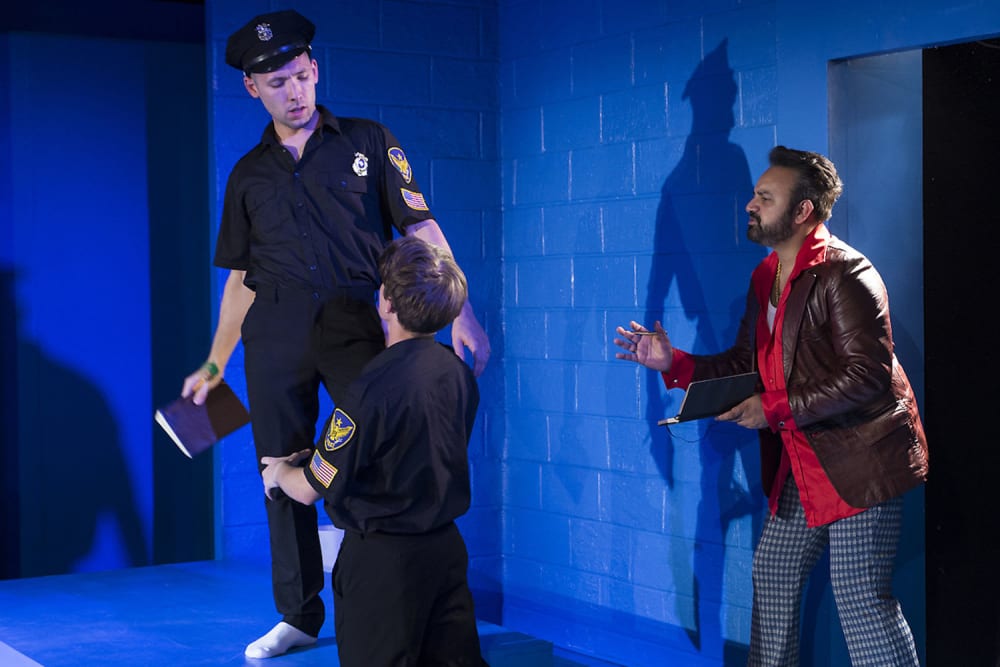 It's 1980 and Arthur Mack (Shakil Hussain) is a small-time producer of gay porno movies. He writes their minimal scripts and directs while his partner James (Lucas Livesey) does everything else, including cinematography. It's a hand to mouth set-up that is not entirely believable but this is a comedy, not documentary, and about people, not about the business.
They get Ray, an established porn star, lined up for their next project, a production titled Cops, and when young law student Rickie turns up wanting to get into the business, they check out his endowment and cast him in the twink role.
Then there is Jack who is straight. He has already done a few jack-off shots for other porn makers but sees himself with a career as a legit actor; as he keeps reminding his missus Linda, he once played Laertes (though not for a company you have ever heard of). His wife doesn't agree: "you don't have an acting career," she tells him, "you have an audition career". We get to see a couple of those auditions; they are a giggle.
Jack as an actor isn't a patch on Sam Goodchild who plays him, but Arthur likes the look of everything about him and thinks he could make them money, so he gets signed up too. He may want to hide his face from the camera and tell his wife that he is making educational movies but Arthur plans to put his portrait on the DVD cover and his secret is uncovered with comic consequences.
Jamie meanwhile has got fed up with the way Arthur treats him and finds himself pairing up with William Bull's young Ricky.
Making Porn is about laughs, not lascivious leering. Its nudity and movie-making sexual action are discreetly handled which makes it more funny. In director Andrew Beckett's hands, such industry basics as anal shaving and group ejaculation become hilarious and, of course, are presented with "the best possible taste".
Alexander Hulme's porn star Ray, with his immaculate coiffure and laid-back attitude, is a delightfully tongue-in-cheek performance which is too real to call it a send-up but, typical of the way the subject is handled, this is a guy who's got his head screwed on, who sees what is coming as things move into the 1980s and the effect this will have on gay lives and the porn business. While the other guys are pairing off, he's a loner but one who is caring.
After all the laughs, the play turns more serious. It has already been exploring relationship problems; now HIV casts its shadow but Ronnie Larson never forgets he is writing a comedy, but I won't tell you what Tanisha Spring's enterprising Linda gets up to with Arthur!
With a cast that works together like a long-standing ensemble, Beckett's light touch as director and a simple set using digital imaging that moves things ultra-fast this is great fun.
Reviewer: Howard Loxton