Malory Towers
Enid Blyton, adapted by Emma Rice
Wise Children and York Theatre Royal
The Passenger Shed, Bristol
–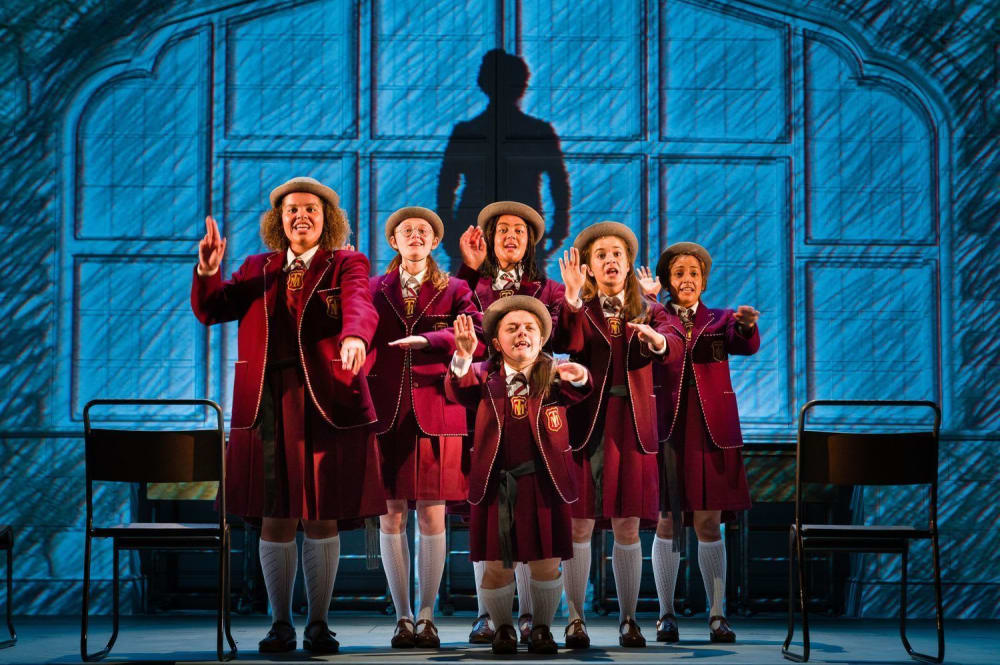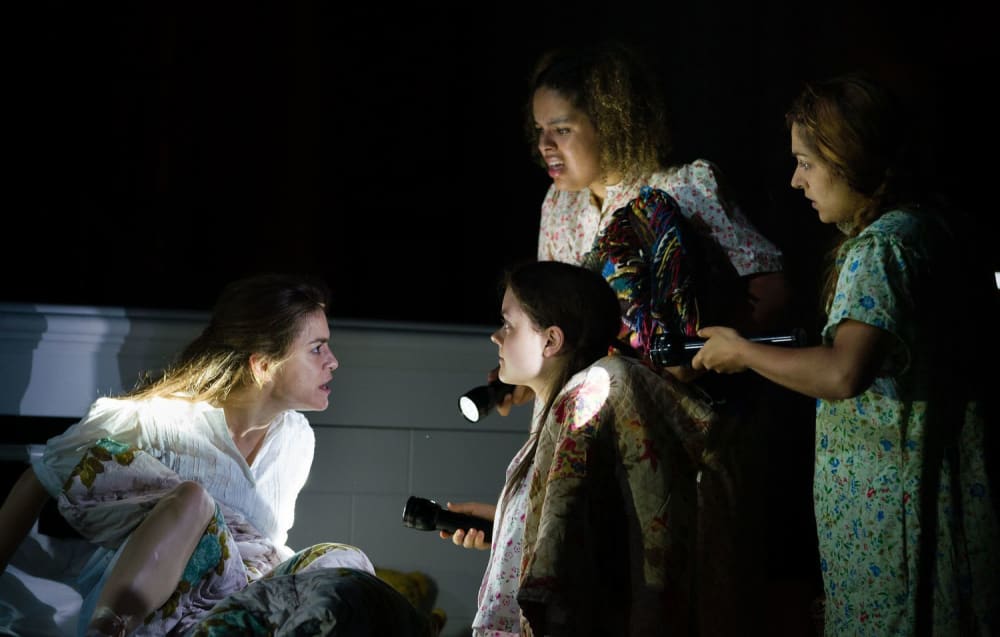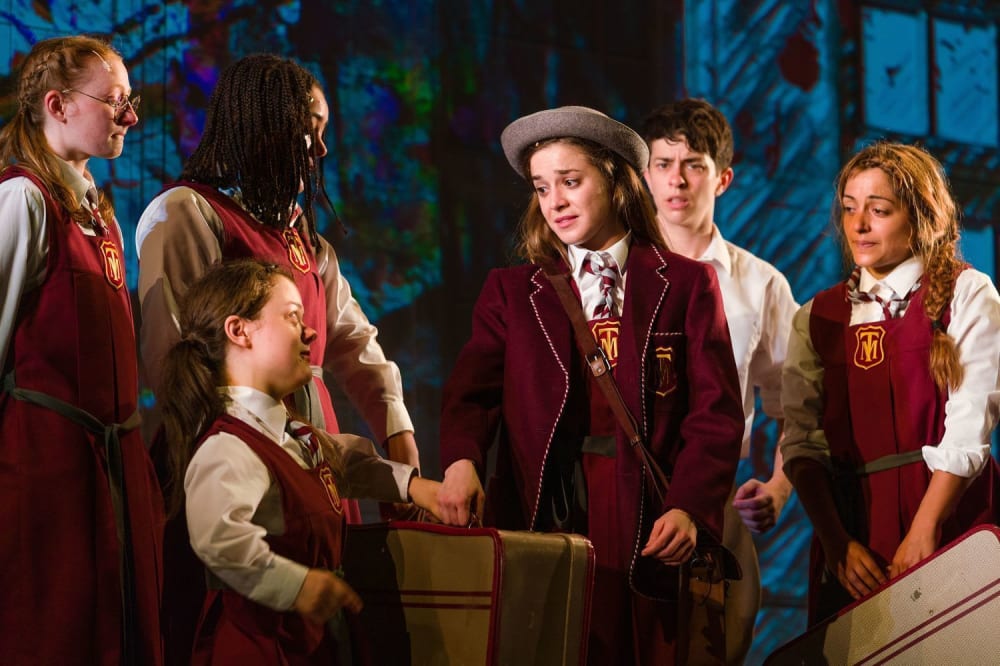 What curious places London railway stations are. Board a train at platform nine and three quarters at Kings Cross and you are on your way to a wizard's boarding school. Take the train from Paddington Station to Cornwall and you are conveniently transported back 60 years in the past to another boarding school, set on the cliffs, overlooking the sea. Or so Emma Rice would have us believe in her new adaptation of her favourite childhood read, Enid Blyton's Malory Towers.
Rice unashamedly fully immerses us in the fantasy world of this famous girls' boarding school. None of the complexities and cynicism of the adult world are allowed to seep into the girls' school life. The biggest threats are the thunder and Cornish cliffs. Protected from the outside by the tall school walls, the biggest problems the girls face are from each other. In this short, ninety-minute production, the girls learn the need to empathise, manage their own weaknesses and navigate others' insecurities.
Pillow fights, midnight feasts, hockey sticks, gym slips, tuck boxes, cakes, bullies and beastly behaviour abound. It's a guilty delight to wallow in the pure and wholesome atmosphere Rice recreates from the famous original. It is unashamedly tongue-in-cheek, which the cast frequently acknowledge to the audience with knowing glances.
Never far from her Kneehigh roots in physical and musical theatre, there are barely minutes between scenes as the cast break into delightful song and dance routines. Benny Goodman's "Sing Sing Sing" and Edith Piaf's "Mon Ménage À Moi" are mixed with Rice's, and long time musical collaborator, Ian Ross's, catchy routines.
It is a fun ensemble piece with standout performances from Izuka Hoyle's spiky but inspiring Darrel Rivers, Rebecca Collingwood's manipulative but vulnerable Gwendoline Lacey and Renée Lamb's sassy but insecure Alicia Johns. The revelation of the evening however is Francesca Mills's Sally Hope, who superbly times her knowing nods to the audience with comic precision.
Musical accompaniment throughout is from Stephanie Hockley, sat at the school piano side-stage and occasionally supported by members of the cast. Lez Brotherton's large single set with the girls dorm' in the foreground and classroom mid-stage allows for smooth transitions between scenes and an open space for the lively choreographed scenes. The large stone walls of the castle-like school building dominate the backstage and provide the backdrop for the projected outdoor and clifftop scenes.
Just as the plot of the first half starts to feel dangerously thin, it is saved by a cliffhanger at the interval break. The second half picks up the pace of this short production. It may be over-simplistic and sugar-coated, and it may not appeal to all, but for many, Rice's love letter to Enid Blyton's wholesome world and post-war hope will be a pure family delight.
Reviewer: Joan Phillips