Mame
Music and lyrics by Jerry Herman, book by Jerome Lawrence and Robert E Lee, based on the novel by Patrick Dennis
Aria Entertainment, Hope Mill Theatre and Ray Rackham Theatrical
Hope Mill Theatre, Manchester
–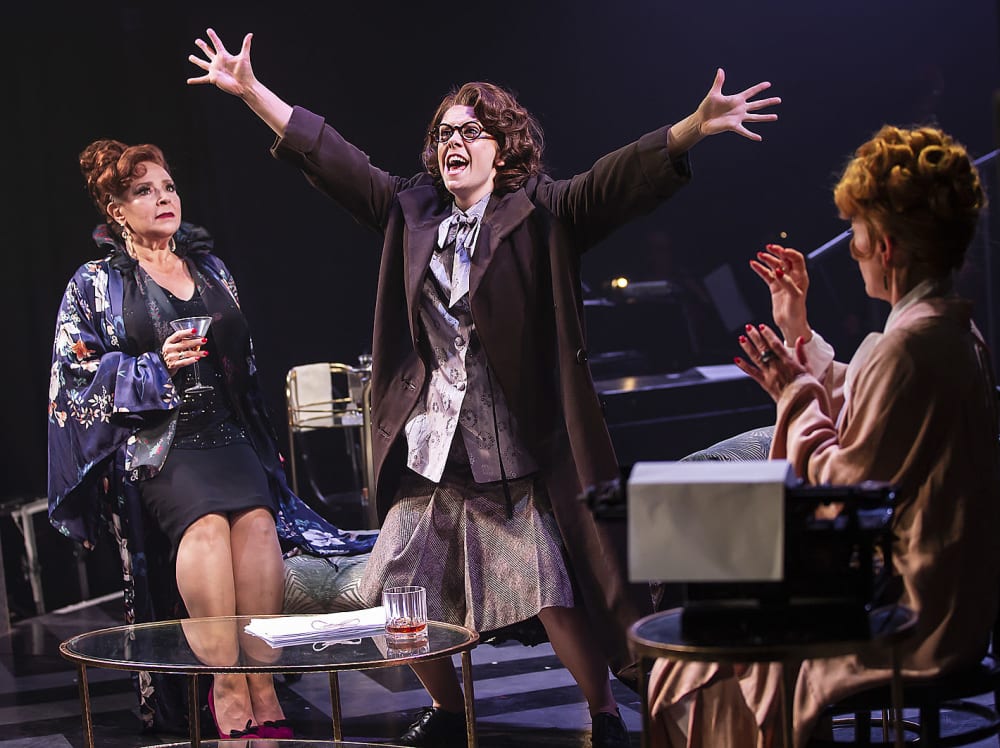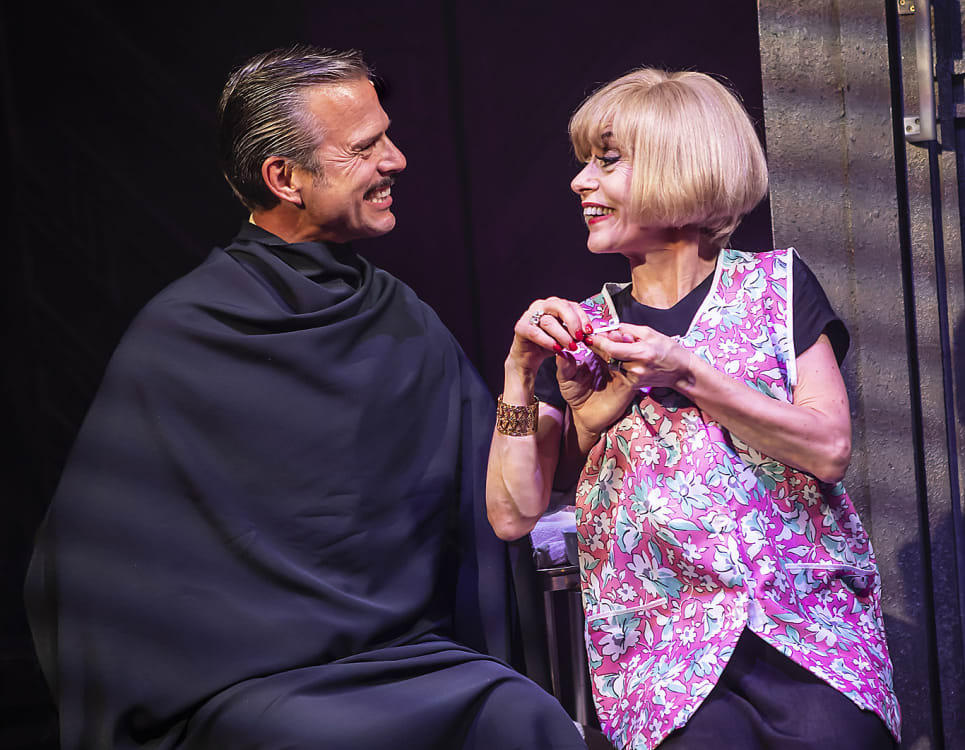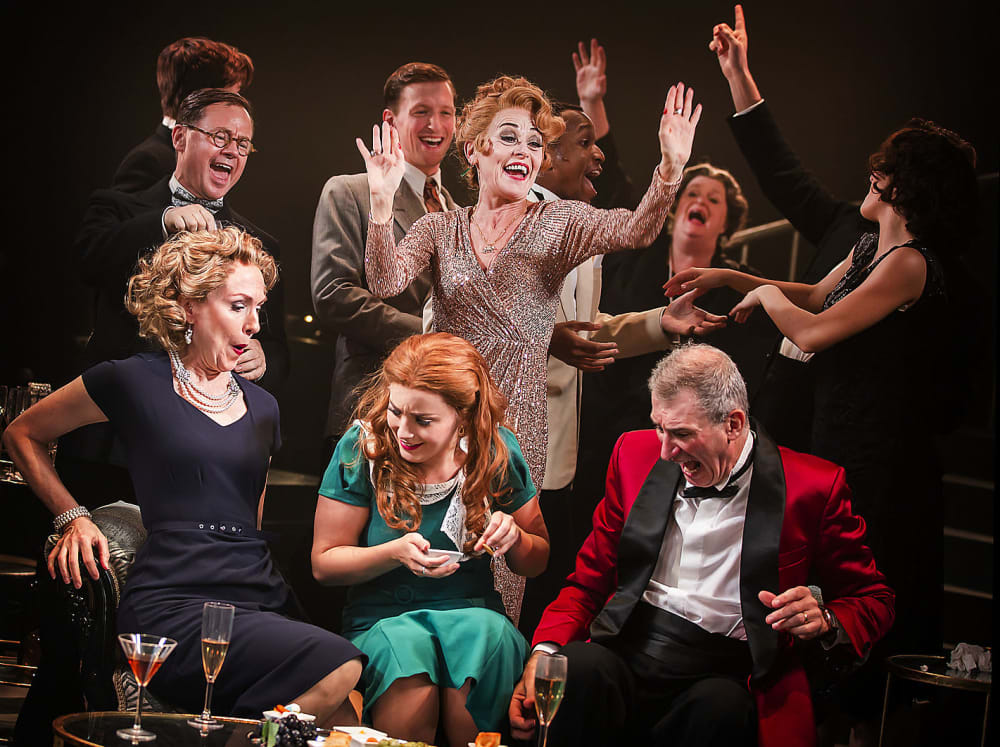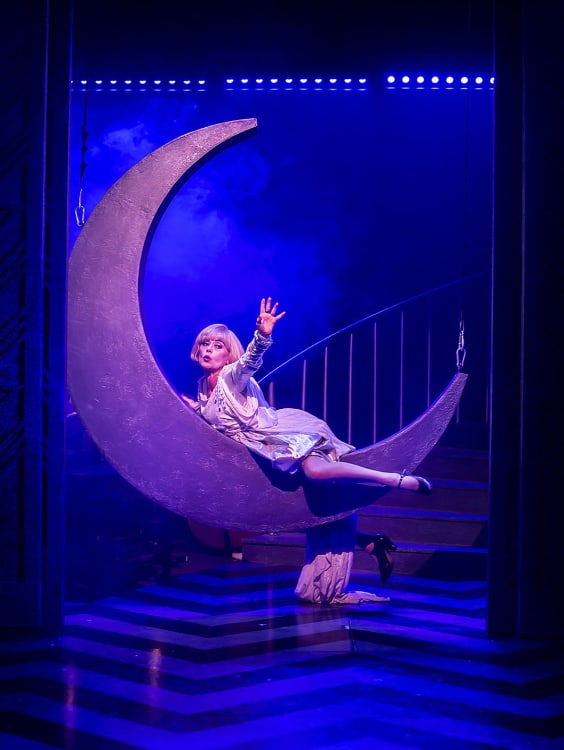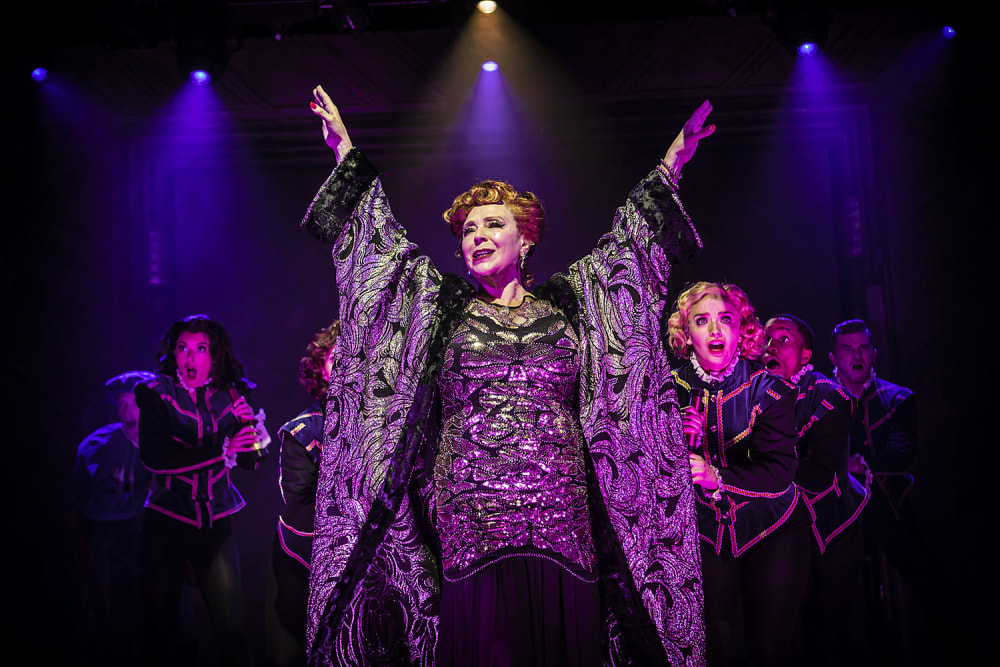 Hope Mill continues its policy of presenting musicals which, while perhaps not unknown, are rarely revived with this Jerry Herman show that hasn't had a West End production since it premièred in 1969 with Ginger Rogers in the title role.
The show may not be one of the best-known, but the boys at Hope Mill, with their ongoing association with Katy Lipson of Aria, have managed to attract some of the top names in musical theatre to Ancoats; with the wonderful Tracie Bennett making a welcome return to Manchester and Tim Flavin in a role that only appears quite briefly, Absolutely Fabulous star Harriet Thorpe is made to look like a relative newcomer, but this trio head a very strong cast.
Jerry Herman has written some great scores but not always to the best books, which makes one wonder whether there may be a reason why this show hasn't been revived on the West End for fifty years. Like Hello Dolly, it is built around a strong female title role, a woman with a big personality (and a song in her name) around whom everything, and everybody, revolves. The plot, perhaps betraying its origins in a novel, tends to jump around a lot, with a large cast of characters, many of whom appear for a scene or two and then vanish, never to be seen again.
Mame Dennis (Bennett) is rich and hedonistic, defying Prohibition to throw lavish parties. Her orphaned nephew, Patrick (a very impressive performance by young Lochlan White on press night, shared with Harry Cross and Isaac Lancel-Watkinson at other performances), appears in her life and she becomes a very attentive, if overindulgent, auntie to him, but the education she is giving him is not approved of by her late brother's lawyer, Dwight Babcock (Hugh Osborne), who tries to make her send him to a boys' boarding school where he would be away from the 'riff-raff'.
Then the Wall Street Crash wipes out all of her stocks and throws the country into the Great Depression. She gets sacked from a long succession of jobs—including a brief appearance in the current production of her bitchy best friend and famous actress Vera (Thorpe)—until, working in a beauty salon, she hacks at the fingernails of wealthy Southern plantation owner Beauregard Jackson Pickett Burnside (Flavin) who falls for her, and whose family in Georgia she has to win over. And that's just act I; in act II, we get to see a bit of Patrick's (now played by Chase Brown) education at the boys' school, there is a tragedy and a family fall-out and Mame tries to rescue Patrick from what she sees as an inappropriate love match, but it all ends happily with another generation of the family for Auntie Mame to educate.
Plot-wise, the book is all over the place with a meandering story and a few clichéd scenes but there is a strong thread of witty lines running through it and an attack on the privileged elite who try to cut themselves off from the distasteful lower classes (how must that have gone down with Broadway audiences?). The music is easily recognisable as a Jerry Herman score, but nothing in it stood out particularly for me—I didn't go out singing any of the songs, except perhaps the oft-repeated "It's Today".
However, from the opening chords from the seven-piece band at the back of the stage (the sound design by Ben Harrison is infinitely better than for the last production here of Jerry Springer), it's clear that this is a top quality production from director and choreographer Nick Winston, with an opening dance routine to the overture that looks like something you would find in a big West End show, scaled down only for the number of dancers that will fit on this tiny stage at once. Philip Whitcomb's costumes and set look wonderful and the sometimes complex scene changes, especially difficult in this confined space, are very slick (I can't see a stage manager listed, but DSM Nicola Booth and ASMs Grace Currie and Zoe Pillar work very efficiently) and beautifully lit by Tim Mitchell.
Having seen Bennett on stage and screen many times over the years, I was sure that she was perfect for this role and she certainly doesn't disappoint. Thorpe is also well-cast as the egotistical actress with a great line in acid-tongued put-downs, while Flavin is every inch the smooth, likeable and handsome Southern aristocrat. Brown brings some real humanity to the older Patrick, and May gets all the comic juice out of the part of Agnes without taking her too far over-the-top.
I've no idea how they make the numbers add up for a venue that only holds a couple of hundred people, but this is a show that oozes quality from every department, where no expense seems to have been spared on any aspect of the production. Hope Mill is not only presenting musicals commercially on a scale that we don't see in any of the producing theatre in the region—and few in the country—but it is able to attract some of the best performing and production talent to this tiny stage on the fringes of Manchester (and audiences—the lady behind me told me she had flown in from New York specially to see this, and she wanted me to know that she loved it).
Mame might not be among the greatest of musicals, but this production is a stunning achievement and well worth seeing—if you miss it in Manchester, you can see it in Northampton and Salisbury next January.
Reviewer: David Chadderton