Mammoth
Leea Klemola
Kuopio City Theatre Co-ordinated by Ace-Production
Pleasance Dome
–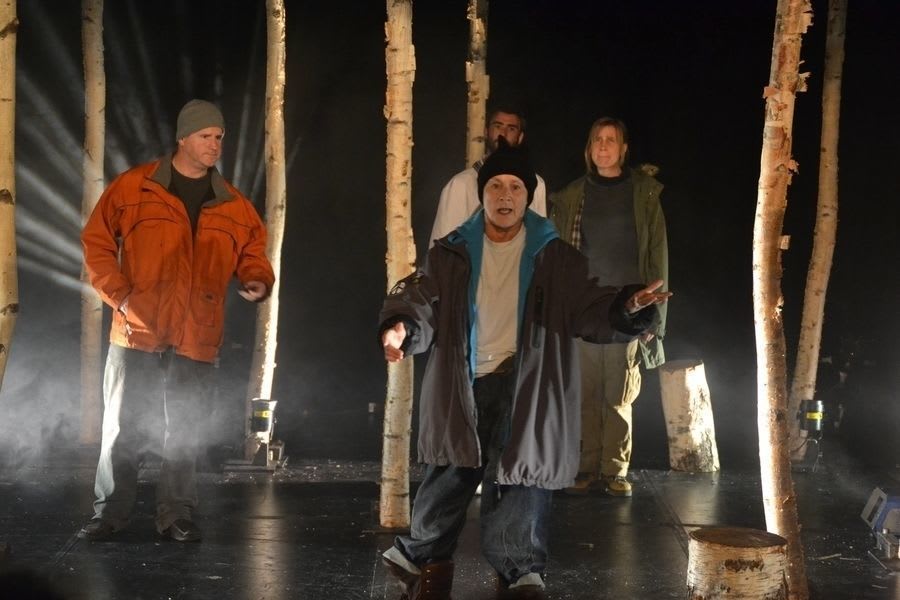 The Edinburgh Fringe is a meltingpot of new ideas, of free expression as well as the best ideas from around the world concentrated into one city for one month each year.
While that's an avenue for many great productions, it's clear that some ideas cannot cross the international barriers of common sense. The original charm and nuance can be lost in a cultural clash, problems of translation and straight-up inherent differences in people.
It's such problems that mire the production of Leea Klemola's anarchic, farcical meditation on modernity, technology and the call of the wild. Aside from the inherent problem of being a follow-up to a cult classic original, Mammoth has a peculiar oddness and incoherence of form and tone that sits aside from the bizarre concept.
It's a twist on a play within a play, where the production itself lives within the conceit that the characters have rented the stage to webcast a message to their estranged son. In doing so, the mentally fragile mother of the family hopes to show him that they could have brought him up better by creating a fiction of being lost in a forest. Of course all goes wrong, with Jessica's aging mother having to play the part of the son and the dog being played by a confused outpatient she met while recovering from a mental illness.
While Mammoth does many things right, especially with a committed and enthusiastic cast, there are simply too many script and story issues with the play. There are too many characters with little enough to do, the comedic moments seem misplaced as does the story, with motivations and reason utterly forgotten from one scene to the next.
While one cannot fault the actors, some, literally baring their all at points, the end result is a confused mess, more likely to leave you shaking your head than pondering any of the messages it tries to impart.
Reviewer: Graeme Strachan