Man Down
Hannah Trujillo
CalArts Festival Theater
Venue 13
–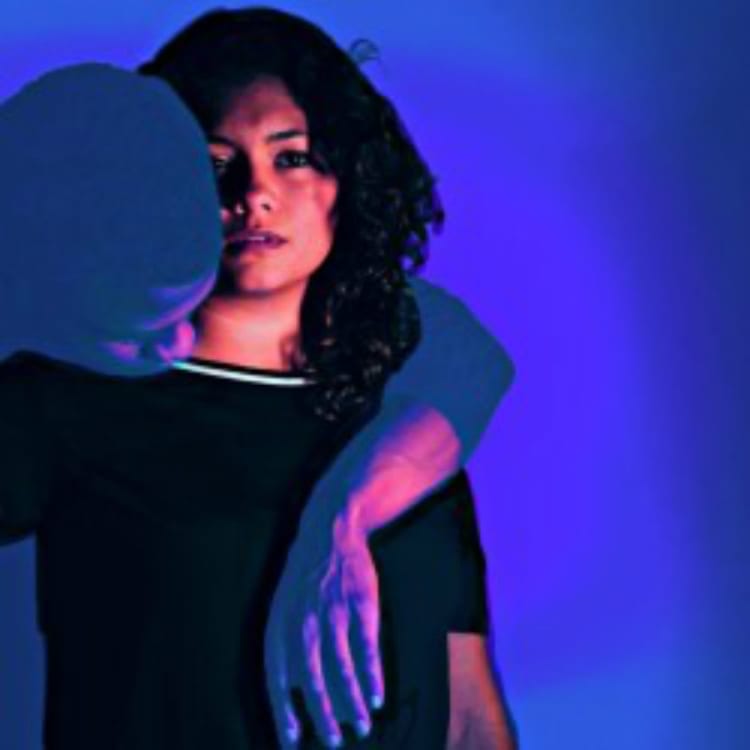 The long list of police killings of black people in America is one brutal symptom of crises in the country's race relations.
Man Down is set in the period running up to the death of the twenty-five-year-old black male Freddie Gray in the back of a police van in 2015.
And although he makes an appearance as a friend of one of the characters in the play, the real focus of the drama is the way the crisis taints and fractures even the most intimate relationships with partners and family.
We first meet Eva Ramirez (Camila Ascencio), a journalist, as she is interviewing the black social worker Michael Sterling (Terry Wayne Jr).
The issue is heroin use and his work among the vulnerable of difficult neighborhoods, but Eva finds herself attracted to the man and, before she can stop herself, she is asking him out on a date.
Two years later, they are living together when Eva's brother Eddy (Samuel Garnett) arrives after a long estrangement. He is instantly suspicious of Michael and provocatively racist.
In a later moving monologue spoken directly to the audience, he recalls a childhood shock when a stranger in the street told him to "go home wetbacks" and he decided it was better to pass as white. But that isn't easy, especially if your sister is living with a black man.
A thoughtful script by Hannah Trujillo sometimes feels as if it is making its points too obviously and as a consequence making its characters less believable, but its story has many fine lines and, with a strong, engaging cast, grabs our attention with its worrying account of a troubled America.
The opening night's performance was performed in honour of Freddie Gray, killed by police in 2015, and the young black woman Nia Wilson, murdered suddenly by a white man she did not know as she stood at a transit platform in Oakland, California on 22 July 2018.
Reviewer: Keith Mckenna