Man To Man
Manfred Karge
Wales Millennium Centre
Underbelly Potterrow
–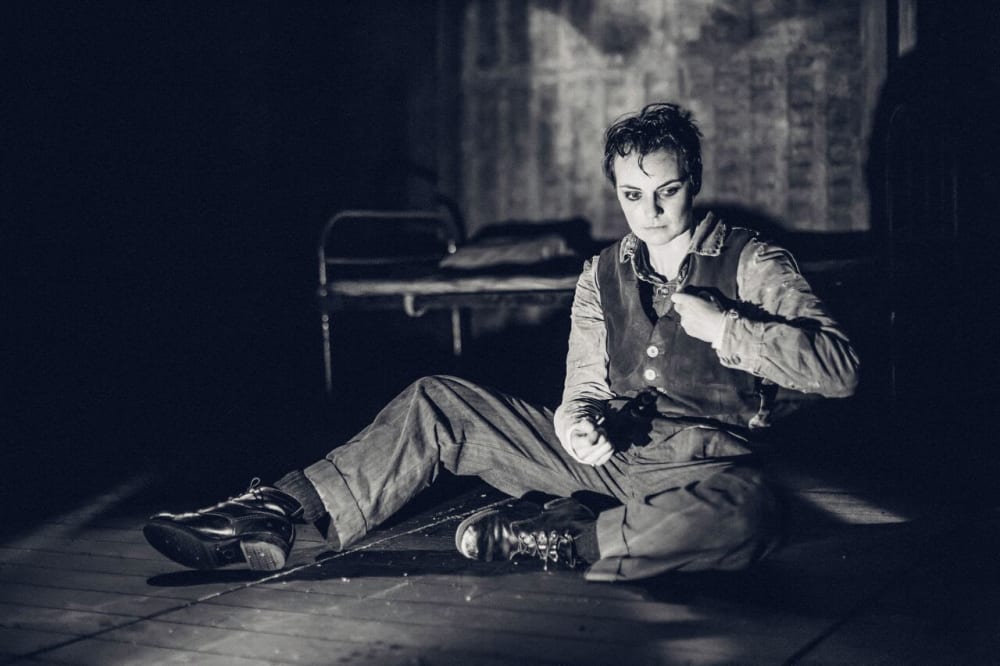 From an easy chair in an old Berlin apartment, an old man sits and gripes about the television, sipping at his beer and becoming wistful.
Only he is not what he appears. Manfred Karge's touching fairytale of a German woman, Ella, who takes on her dead husband's identity to survive has lost none of it's power in the thirty years since it was first performed.
It's a truly stellar performance from Margaret Ann Bain as she changes accents, gait, stance and at times seems to defy gravity itself as she clambers around the starkly-lit set, telling the story of the woman living inside a man's identity as she grows to become almost too comfortable in the role, supping beer and eating pig's knuckles with the rest of the men, only to be caught up in the fervour of World War 2, the horrors of the Russian occupation and the bleak days of post-war East Germany.
The action of the play is also deepened by ingenious use of sound and projection, as graffiti, shadow-people and other imagery appears and vanishes on the walls behind Bain as she performs, accentuating the events or hinting at her fractured mental state.
It's a beautifully mesmerising 75 minutes, which will leave the audience surprised, touched and enriched.
Reviewer: Graeme Strachan