Mandela
Music and lyrics by Greg Dean Borowsky and Shaun Borowsky, book by Laiona Michell
Young Vic with Nandi Mandela, Luvuyo Madasa, Shaun Hurwitz, Ronen Zekry, Greg Dean Borowsky, Shaun Borowsky and Brian & Dayna Lee
Young Vic
–

Listing details and ticket info...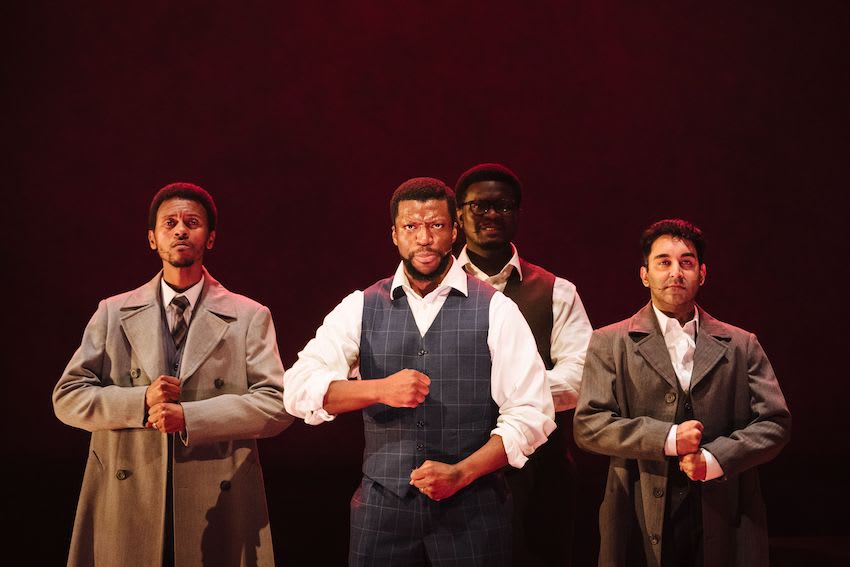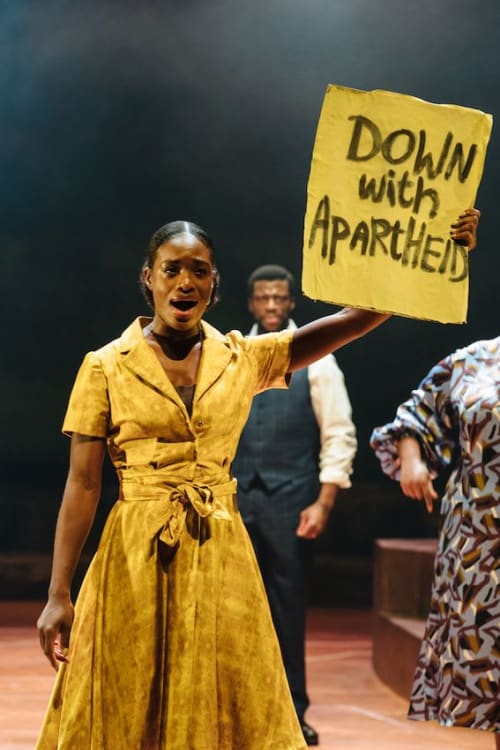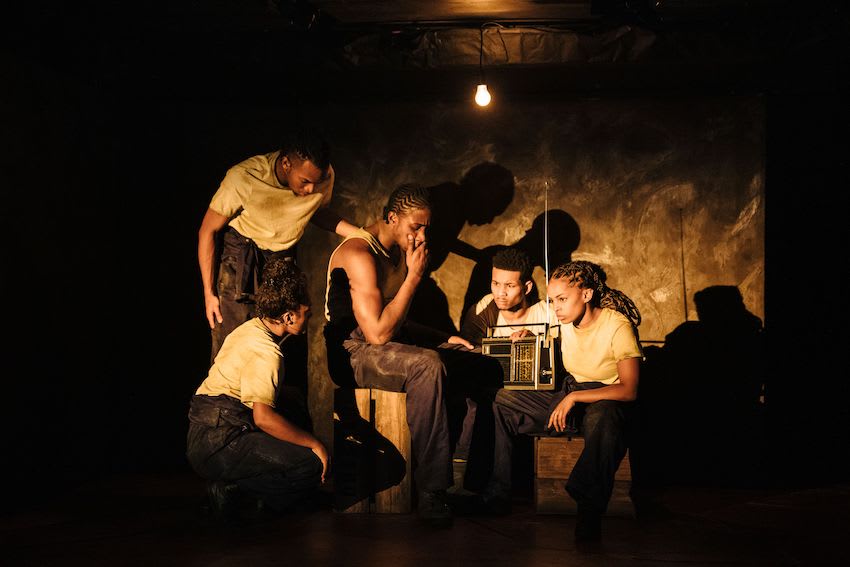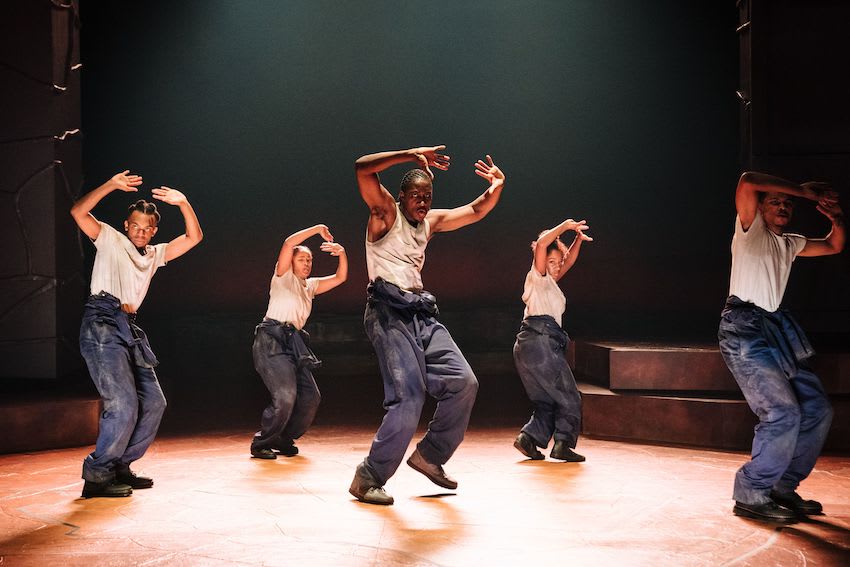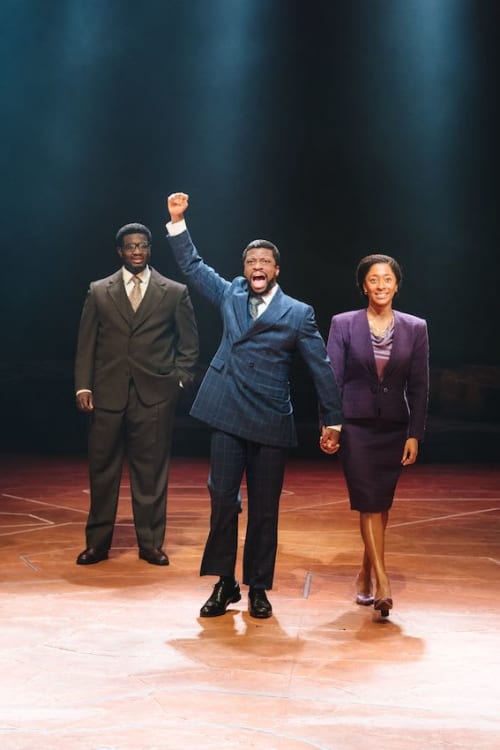 The emotions that the memory of Nelson Mandela and the struggle against apartheid give rise to make it difficult to separate this musical from its subject. Its first night audience treated it as a celebration, applauding every number in affirmation, and you couldn't help being carried along by the energy of both performers and audience, but, though its heart is in the right place, this is a telling that doesn't dig deeply as it packs in 30 years of his story, 27 as a prisoner.
It begins in 1960 with protest and the Sharpeville massacre. Plans are made for more militant action and Thembi Mandela (Posi Morakinyo) is training with MK soldiers when his father, who is in hiding, sends him home. Mandela is found and arrested and at the Rivonia trial convicted of sabotage and, with colleagues Sisulu (Akmed Junior Khemalai) and Kathrada (Shiv Rbheru), sent to prison on Robben Island. By the end of act one, Mandela's wife Winnie is also arrested and in prison.
Act two sees Winnie still in gaol where she has been tortured, but after 16 months' incarceration she is released. Through the long years on Robben Island, there are glimpses of Mandela being refused attendance at his son's funeral, receiving a visit from his daughters (one 20-minute visit allowed every six months), getting news of the growing anti-apartheid movement overseas from Oliver Tambo, whom we have seen trying to get Western governments to impose sanctions on South Africa.
Following a demonstration by many thousands of Soweto school pupils against being forced to learn Afrikaans, at which many were shot by government forces, a government worried by the threat of revolt begins to make overtures offering conditional freedom, and so it eventually moves on to Mandela's release.
Mandela concentrates on the personal story of Nelson Mandela and his family; it is not a history of the struggle against apartheid, and inevitably can include only limited events from the many years it covers. Michael Luwoye is a calm but commanding Mandela and Danielle Flamanya is moving and passionate as Winnie, but we learn little about Mandela's political ideas or about his colleagues or the ANC. A short exchange when the overseeing warden is called away during a statutory short prison visit shows a clash of ideas of appropriate action but only emphasises what a simplified picture is being given. Too often, we are given token figures rather than round characters. Afrikaner premiers, for instance, are represent by one generically name Prime Minister.
Schele Williams's direction (which turns the Young Vic into an end-stage theatre) can't hide the lack of depth in the script and, though often moving, seems to emphasise sentiment rather than drama. That is provided by Gregory Maqoma's angular choreography, incorporating the toyi-toyi dance which became synonymous with protest, vividly express both anguish and anger. Strong accents make comprehension sometimes a challenge, but the rhythms of Greg Dean Borowsky and Shaun Borowsky's score with its township and traditional influences has vigour and is splendidly sung by a cast with strong voices led by a Praise Singer (Prudence Jezile).
The conviction of the company working together becomes the tribute so deserved by Mandela. Amandla!
Reviewer: Howard Loxton