Many Moons
Alice Birch
Paper Scissors Stone
Theatre503
(2011)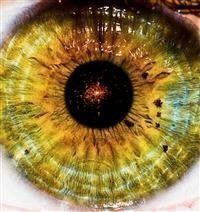 So you have four people on a stage: one old, one pregnant, one girlish and young, one geeky and young. An elderly man worried about his health while obsessively reciting trivia; a brittle housewife who seems eerily preoccupied with making loaves of bread; a ditsy girl looking to fall in love with anyone and who can't stop smiling; a shut-in 20s something male trying to fit in even though he only really cares about supernovas.
In a sense, the set-up of Many Moons is simple: four characters who talk about themselves and we begin to learn more about them and about why these four characters in particular are being heard. What's interesting here is that, as we get a sense for each of the characters, so comes an unexpected ugliness: this is not a polite play. Attuned to issues of online communication, sexual frustration and social pressure, Alice Birch here signs a fascinating, confrontational and all too human play.
At first these characters seem only superficially related, finishing off their sections with the same phrases, talking about love and hearts, but we begin to realise that they're neighbours living in Stoke Newington and this itself is a setup for other eye-opening moments. The move is from the abstract to the specific and the biggest surprise of the night is how little we know about these people despite listening to them for so long.
What makes the night work are two things: an absolutely incredible script and an extremely talented cast. Alice Birch's writing is unendingly compelling, with little reflections and echoes in every character's words; a natural flow and bounce mixed with an huge amount of polish and thought. The tone flips between jokey to poetical without any loss of pace and the many layers of the writing are noticeable without ever being distracting. Each character has a well defined voice and a real presence and while occasionally some of the parts feel less developed than others - girlish Juniper in particular comes across as too stereotypically written at times - there is a balance between the characters with all of them feeling absolutely needed.
The acting is excellent, with each character feeling complete and distinctive. This said, Esther Hall provides an absolutely show stopping performance and it is honestly a testament to the strength of the other actors that her frighteningly normal and ghostly eyed housewife did not steal the show.
The weaker parts of the night were the direction and the set design. The set was beautiful in a way with a sphere made of intertwining copper tubes in the middle and wooden shapes above, almost oblong stars, but it did not match the evening nor was it really used during the performance.
As for the direction it was generally solid with the actors able to connect with the audience and make the words work, but there was a lot of movement on stage for little discernable reason. Perhaps some point was being made by where the actor's placed themselves, but this was not communicated to the audience. There was also one particularly peculiar moment with use made of a large projector screen that disrupted the pace while not adding much.
It's rare to see a play and be so sure that it will stay with you for a while but Many Moons is precisely that kind of play.
An incredibly tense, dense and tight play that is beautiful, and slightly terrifying.
"Many Moons" is running at Theatre 503 until the 11th June
Reviewer: Tobias Chapple