Margot, Dame, the Most Famous Ballerina in the World
Claudio Macor
LAMBCO Productions
King's Head Theatre
–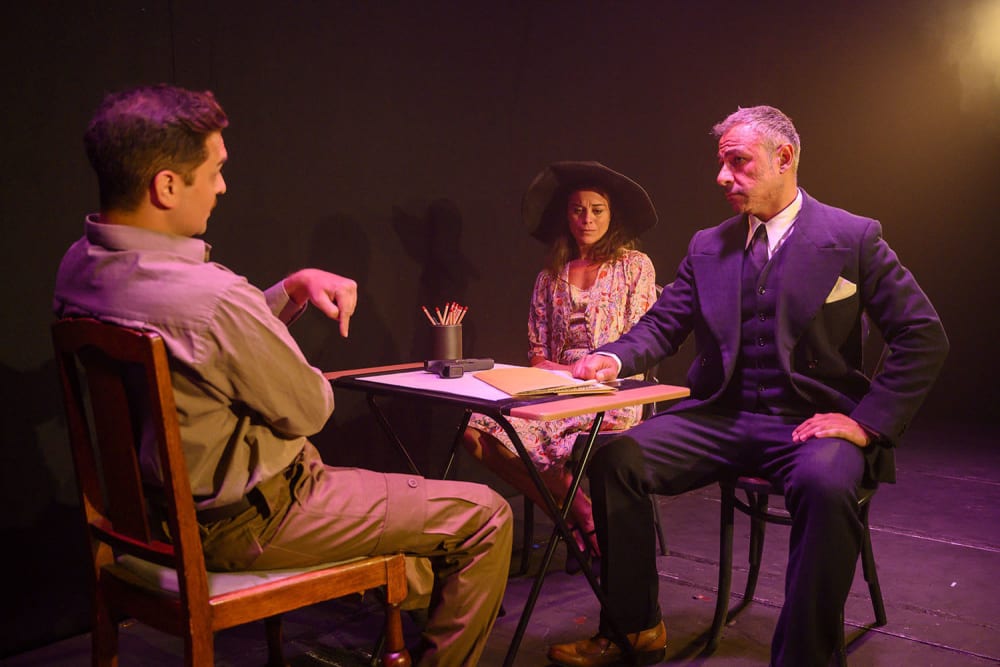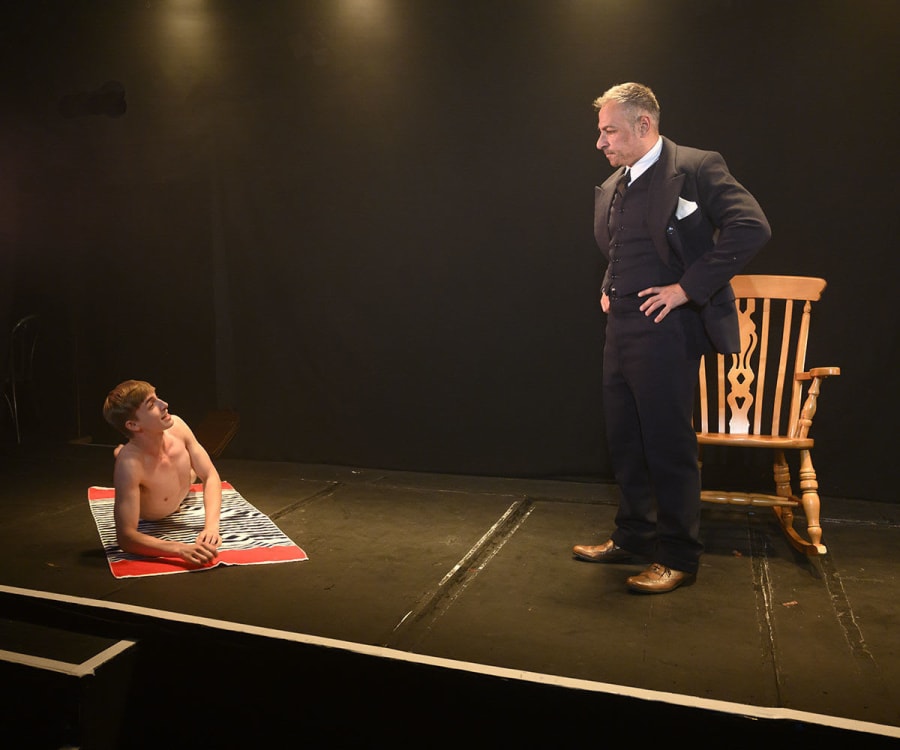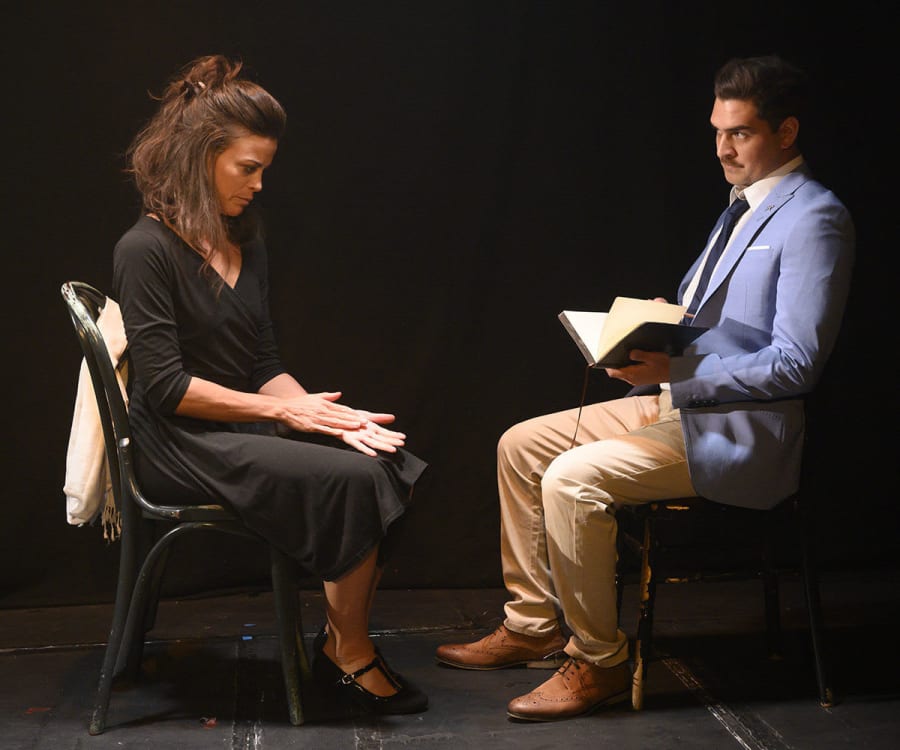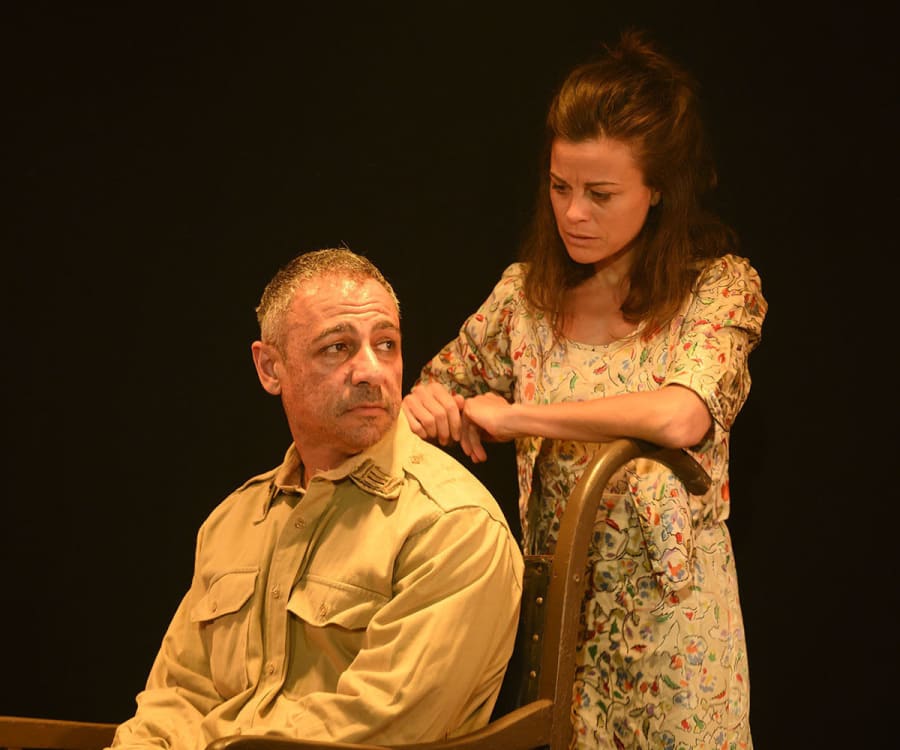 Despite the long title, this isn't a length bio-play but a fifty-minute one-acter that concentrates on Dame Margot's involvement with her husband Tito's attempt to make himself President of Panama with the great ballerina in the role of First Lady.
In 1955, Fonteyn married newly-divorced Roberto (Tito) Arias, a Panamanian politician and their delegate at the United Nations whom she had briefly met (and fancied) when he was a student at Cambridge before the war.
Macor begins his play in 1956 when they are at La Quinta, their ranch out in the country 60 miles from Panama City where a young dancer called Alexandro (whom I suspect is fictitious) is a guest. He is there at Margo's invitation but irritates Tito who orders him to leave. Tito has plans: he wants to be President of Panama as his father and grandfather and other Arias had been before him. With his trophy wife to add glamour, he plans a coup.
Margo is fed up with the pressures of being a famous dancer when her mother, domineering even on long-distance, demands she come back to the ballet, that she has commitments with the Covent Garden Company, she extols the delights of living with the animals who come right up to her verandah.
With Tito pursuing what he believes is destiny they go to Cuba to seek support from Castro and gain a promise of assistance from Cuban official Carlos, though he seems much more interested in getting Fonteyn to dance in Cuba. A consignment that must be arms arrives at La Quinta and it seems Tito expects that, despite her reluctance, Margot will go on dancing to fund his scheme and in a flashback to 1953 we see his marriage proposal in Margot's New York dressing room.
There is a strong performance from Fanos Xenofos as Tito Arias, a man used to getting his own way, with just a glimpse of the charm that he could turn on. Though there is little to explain Fonteyn's feelings for him (we aren't told about her earlier life), Abigail Moore convincingly presents a women dissatisfied with fame and very aware of the gap between what audiences imagine and what she can deliver as performance proves more physically challenging—and perhaps attracted by exchanging her artistic eminence for a presidential palace.
Louis van Leer's presence as Alexandro may be largely to give Margo someone live to talk to and to provide an opportunity to see Tito's unpleasant side, but his main contribution is as a bridge between scenes, an elegant dancing furniture mover and a constant reminder of the world of ballet.
We next see Margot in prison, being interviewed by the British Ambassador Sir Ian Henderson (Oliver Kaderbhai, who also plays the Castro contact), respectful but adamant as he learns what actually happened and issues her instructions to facilitate her release.
A gunshot moves the action forward to 1964 and the next stage in the Arias' relationship, briefly sketched in as Fonteyn, paired with Nureyev, relaunches her career and goes on dancing and still dancing to support Tito.
Margot, Dame doesn't reveal any new facts about Margot's life and her involvement in Arias's plot but for anyone who doesn't know the story it will prove intriguing and be a reminder of the real lives behind show business glamour.
Reviewer: Howard Loxton