Maria Friedman & Friends Legacy
Music by Marvin Hamlisch, Michel Legrand and Stephen Sondheim
Menier Chocolate Factory in association with Sonia Friedman Productions
Menier Chocolate Factory
–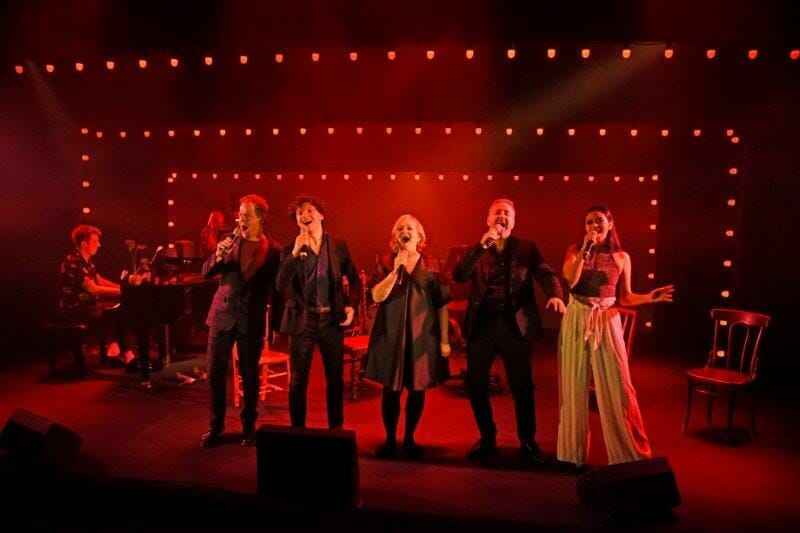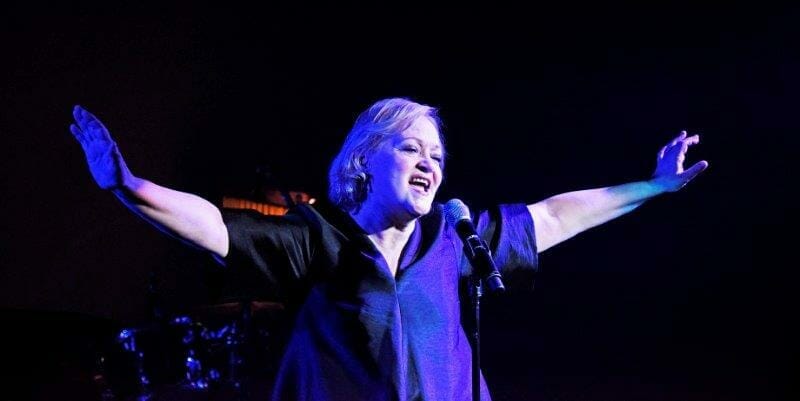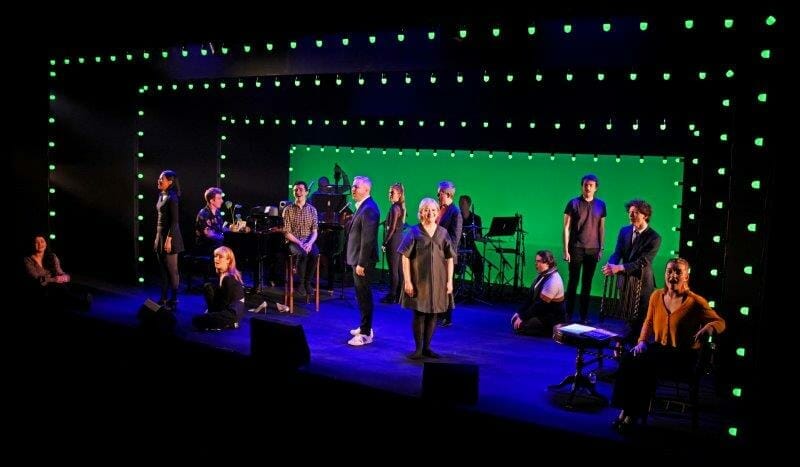 This is three-times Olivier winner Maria Friedman's celebration of the music of three outstanding musical theatre composers who were her friends, in which she is joined by performers who are also friends of long standing. It is co-presented by her sister Sonia and her younger son Alfie is also singing on stage beside her so its a family affair too and her warm rapport with the audience makes them too feel like family. But it isn't the warmth of the atmosphere that makes this a show not to miss; it is not just a chance to hear great songs sung superbly. These are real performances excellently acted and with lyrics delivered with clarity.
There is Friedman's Dot, fractious in the sun with Ian McLarnon's George in that Paris park, before being joined by the rest of the company in "Sunday". There is Mrs Lovett with Matthew White as Sweeney singing "A Little Priest" as they dispatch another victim. "I Hope I Get It" has everyone lined up auditioning in A Chorus Line.
Theo Jamieson, who has done the arrangements, is at the piano and with Paul Moylan on double bass and Joe Evans on drums; they make a great sound while David Babani's subtle direction makes everything seem spontaneous against Paul Pyant's simple setting of coloured light.
As well as 19-year-old Alfie, who from his rendering of "Franklin Shepard, Inc" (from Merrily We Roll Along) seems to have inherited his mother's talent, sharing the stage with the older generation are Indonesian Desmonda Cathabel, now on a Royal Academy of Music scholarship, who gives a gripping performance of "The Miller's Son", and an ensemble chorus drawn from the Academy's choir.
There will be a series of different guests during the short run (on press night it was Martin Hamlisch's widow Terre who shared memories) and Friedman is using her show to showcase a young generation of artistes for whom COVID stalled the start of their careers. On press night it was Aoife Dunne (singing "I Know Things Now" from Into the Woods) who, unable to get the day off from her teaching assistant job in Ireland, had flown in straight from work.
Among memories Maria Friedman shared was of the night early on in her career when she was a last minute replacement to sing "Broadway Baby" at an otherwise starry Drury Lane gala that included Elaine Stritch. When the band began and she went into the spotlight, a voice from the gallery yelled, "Get off! We want Stritch!" But she went on digging deep into the lyrics and their meaning and brought the house down. Sondheim was in the audience and asked "Who was that girl?" That led to her being offered Dot in Sunday in the Park.
"Broadway Baby" gets a stunning performance here too, and the music keeps on coming from "The Way We Were" to "The Windmills of My Mind" and "Losing My Mind".
Press night was on International Women's Day and Friedman acknowledged this with Joni Mitchell's "Both Sides" but Legacy is a celebration of Sondheim, Marvin and Legrand. An audience in raptures stretched the evening out to 2 hrs 45 mins and perhaps it could have been a bit tighter but if you are an aficionado of their music then this is a must.
Reviewer: Howard Loxton