Maria Stuarda
Gaetano Donizetti, libretto by Giuseppe Bardari, based on Friedrich Schiller's play
Met Opera on Demand
Metropolitan Opera House, New York
From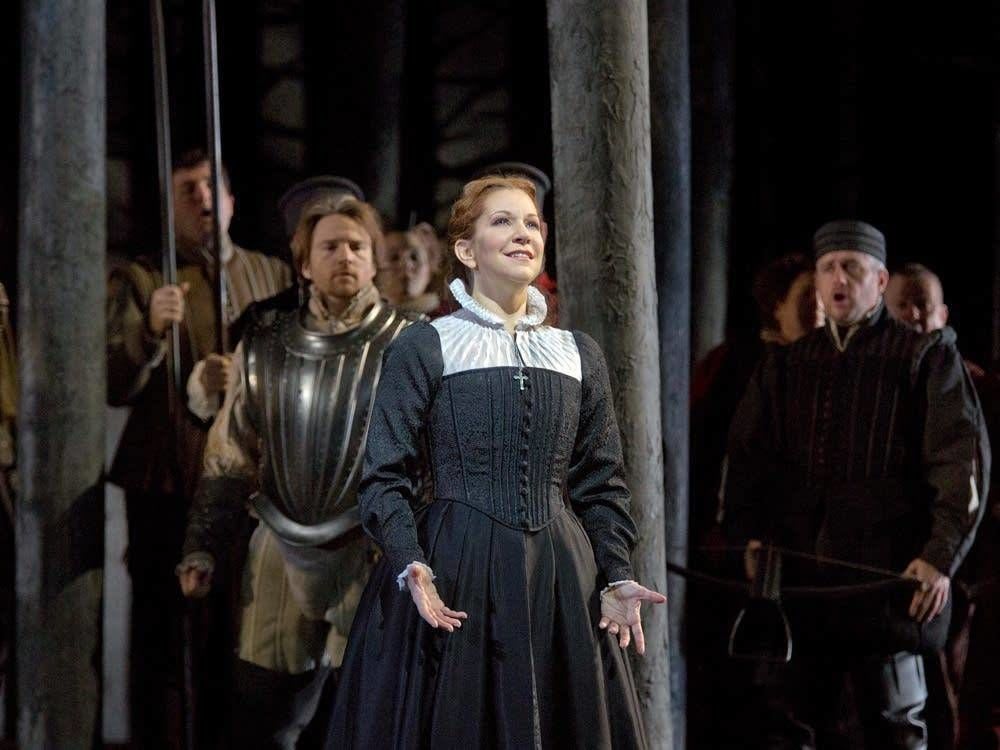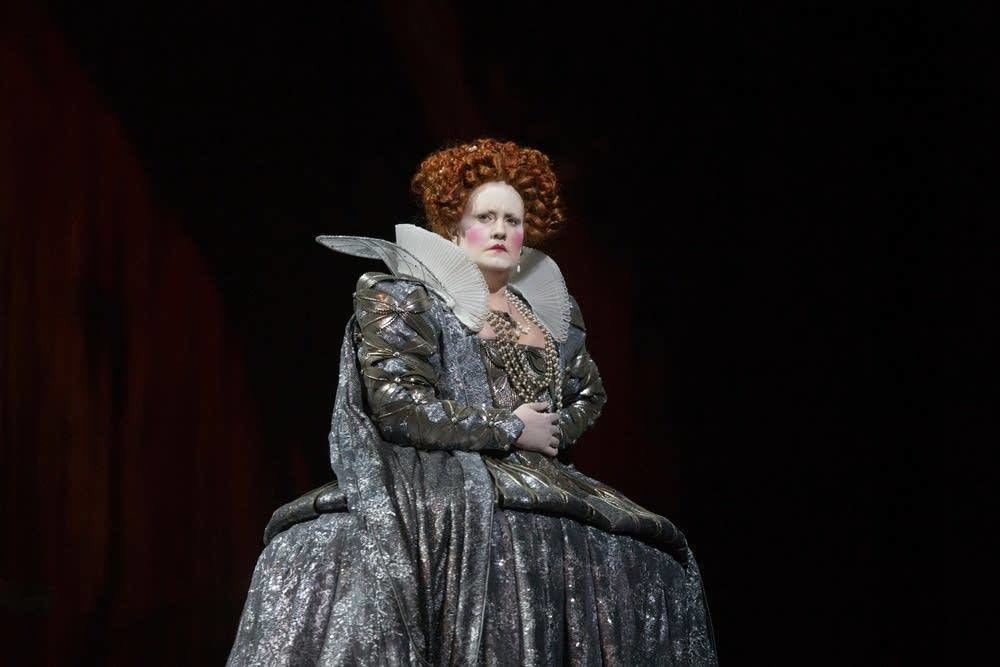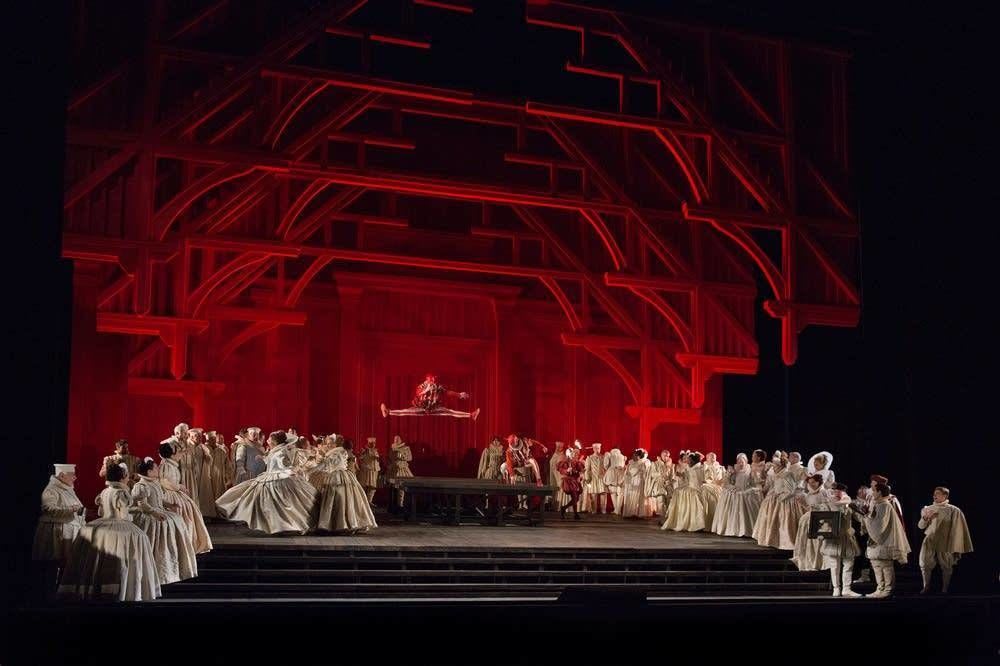 Mary, Queen of Scots, and Queen Elizabeth I have inspired many plays, operas, novels, films and television series. Mary has been played by Katherine Hepburn, Vanessa Redgrave, Isabelle Huppert, Fiona Shaw and Janet McTeer. Elizabeth has been played by Sarah Bernhardt, Flora Robson, Bette Davis, Glenda Jackson and Harriet Walter.
David McVicar's production, conducted by Maurizo Benini at The Metropolitan, New York in 2013, starred Joyce DiDonato as Mary, Eliza van den Heever as Elizabeth and Matthew Polenzani as the Earl of Leicester, lover to both queens.
Gaetano Donizetti's opera, which premièred in 1833 in Milan, is a wonderful showcase for two bel canto sopranos. Elizabeth dominates the first act. Mary dominates the rest.
In Friedrich Schiller's play, on which Donizetti's opera is based, Elizabeth is the tragic figure. In the opera, Donizetti is clearly on Mary's side and she is much more sympathetically portrayed.
Mary is noble and humble. Elizabeth is proud and arrogant, the very things she accuses Mary of being. Dressed in blazing red, Van den Heever strides the stage with manly strides. DiDonato is more subdued and dignified.
The meeting between the two queens at Fotheringhay Castle, where Mary is imprisoned, never happened. It is fiction invented by Schiller. The imagined face to face confrontation is one of the great scenes of European romantic drama.
Leicester engineers the meeting, feeling certain that Elizabeth will be moved to pity and will pardon Mary. Instead, Elizabeth, jealous of Mary's beauty and popularity, rages, mocks and insults her. Mary, goaded past endurance, calls the queen a filthy, wicked whore and bastard.
10 years later, Mary is still alive and still a threat, politically and religiously. Cromwell pleads with her to sign the death warrant. Leicester (not the devious figure he is in Schiller's play) is still begging her to show mercy.
10 years on, everybody is noticeably showing their age in McVicar's production, not least Elizabeth, a shadow of her former self and completely bald. (Van der Heever shaved her head to play the role.) She is particularly vile when she orders Leicester to watch Mar's execution.
The more he pleads for Mary's life, the more the queen is convinced he loves Mary more than he loves her and the more determined she becomes to execute Mary. Leicester's love affair with both queens is another Schiller invention.
At the execution, the chorus, heartbroken with grief and dressed in deepest black, makes it clear that her execution, which they describe as a barbaric murder, will be a stain on English honour for ever.
There are a number of ways of tapping into this opera and others at will. The Met Opera on Demand service offers annual ($149.99) and monthly ($14.99) subscriptions as well as a one-off payment ($4.99) for those who have limited time or only want to watch the occasional opera.
Reviewer: Robert Tanitch