Marmite, or A Goat in the Wilderness
Peter Mortimer
Cloud Nine
Low Lights Tavern, North Shields
–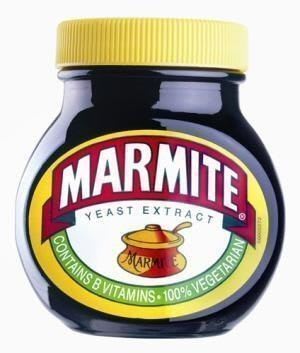 The chalked notice outside said it all: "Play sold out. Beer still available."
Marmite is the third production in the Cloud Nine @ The Low Lights series, following Dick Curran's Company back in May, and, like its predecessors, has sold out the tiny venue for its three day run.
It follows the pattern already set; twenty minutes or so of music from a local musician or band, followed by a small cast one-act play by a local writer. The first night's musician was Pete Scott, a singer-songwriter whose deadpan, laid-back and very funny songs (I particularly loved "My iPod has turned into Hank Williams") provided the perfect starter before the mad main course of absurdist comedy Marmite.
To describe an absurdist piece is a bit like trying to put into words what a dance means: if it can be put into other words, there wouldn't be any need for it to be what it is! But Marmite is about Marmite as opposed to marmalade as a breakfast food, about the devotion of its fans, about a love triangle, about a police inspector on the end of a telephone who may be male or female—oh, and there's a goat in there somewhere.
What's important is the consistency of the world that is created once its reality is accepted and the conviction of the performers in its portrayal. Marmite scores on both counts.
Jill Dellow, Robbie Lee Hurst and Dylan Mortimer completely inhabit this oddball, off-the-wall world that Peter Mortimer has built and convince us that it is as real as… well, the real world. It is very funny and the audience in this very intimate space was carried along, laughing all the way.
Reviewer: Peter Lathan