Marnie
Nico Muhly, libretto by Nicholas Wright, based on the novel by Winston Graham
Met Opera on Demand
Metropolitan Opera House, New York
From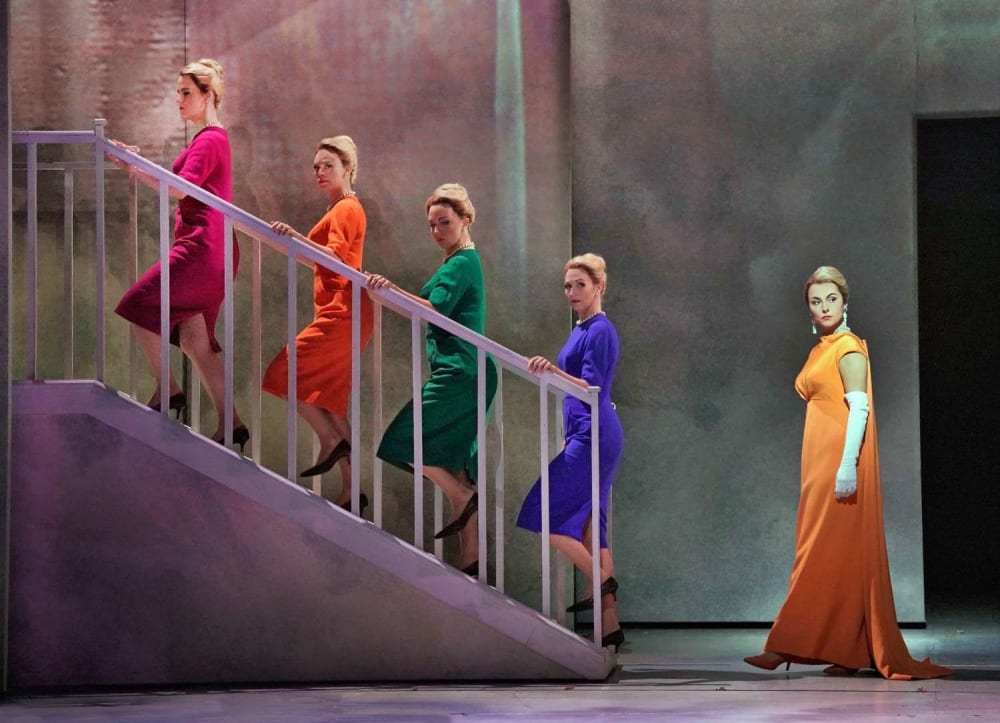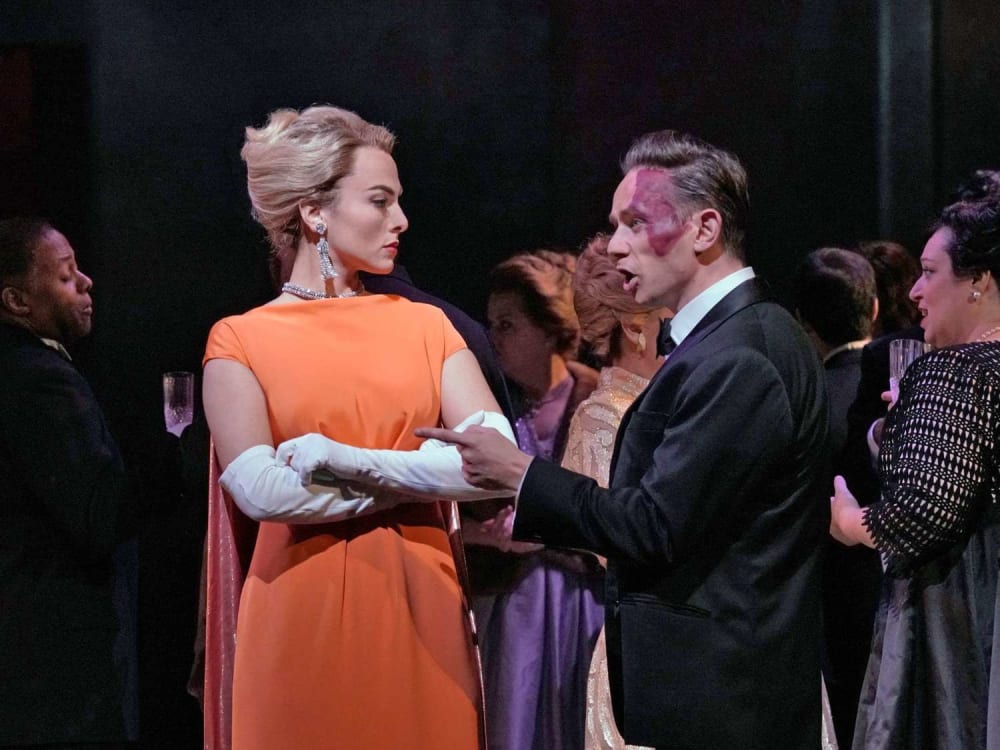 Nico Muhly's opera was seen at The London Coliseum in a production by Michael Mayer for English National Opera in 2017.
Mayer's production was also seen at The Met, New York in 2018 and it is this performance, with a new cast and conducted by Roberto Spano, which is being streamed.
Alfred Hitchcock's thriller, billed as "a suspenseful sex mystery," starred Sean Connery and Tippi Hedren, nobody thought much of Marnie when it was released in 1964. Sixty years on, with bad male behaviour in the workplace regularly being reported in the media, the film has been rediscovered in the #MeToo era.
The story is a disturbing psychological melodrama about female frigidity, masculine lust and marital rape. Tippi Hedren had a bad time during filming with the predatory Hitchcock making unwelcome advances.
I should point out that Nicholas Wright's libretto is based on Winston Graham's novel rather than Hitchcock's film.
Marnie (Isabel Leonard) is a compulsive thief and pathological liar. Mark Rutland (Christopher Mattham), a wealthy publisher, employs her knowing she is a kleptomaniac and, when he catches her thieving, he offers her a choice of either marriage or prison.
Marnie constantly changes her name and the opera gives her a quartet of body doubles, who are differentiated only by the colour of the identical clothes they are wearing. They are her shadows and her mirrors; Isabel Leonard, beautifully groomed, has 15 quick changes of costume during the performance.
There is also group of male dancers who are dressed in dark suits and trilbies and look like hoods; predators to a man, they stalk Marnie. Lynne Page's choreography is always interesting.
The lead roles are more convincingly cast than they were in London. Countertenor Iestyn Davies is so good as Mark's creepy younger brother (with a blemished face) that many will wish his role were bigger.
The chorus is cleverly and realistically deployed. I enjoyed Mayer's production more than I did the actual opera.
There are a number of ways of tapping into this opera and others at will. The Met Opera on Demand service offers annual ($149.99) and monthly ($14.99) subscriptions as well as a one-off payment ($4.99) for those who have limited time or only want to watch the occasional opera.
Reviewer: Robert Tanitch