Martha, Josie And The Chinese Elvis
Charlotte Jones
Signal Theatre Company in association with Park Theatre
Park Theatre 90
–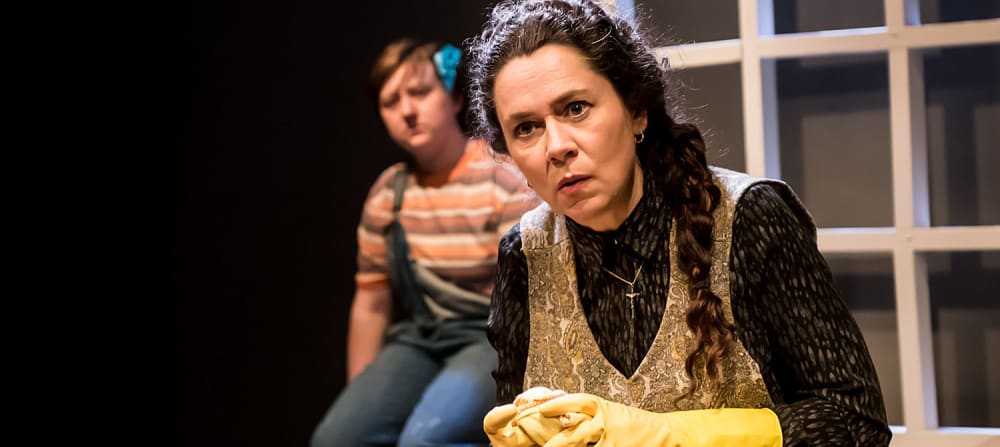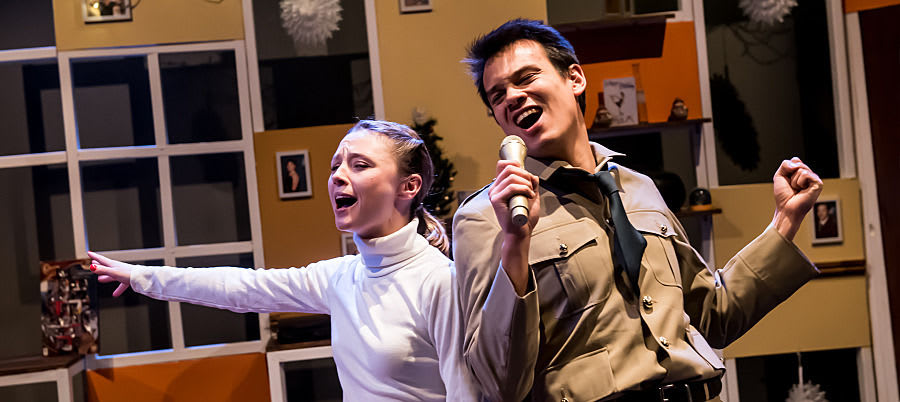 I wondered if Park Theatre had transported me back to a little-known film script called Carry On Elvis? No, this was the old fashioned knockabout farce Martha, Josie and the Chinese Elvis by Charlotte Jones.
Of course the Chinese Elvis is actually Mr Wong who originates from Vietnam, but never mind, both countries are in Asia, the 'mistake' is understandable.
The play is a collection of cartoon characters, chasing jokes most of which connect to sex without any actual sex taking place.
There's Martha (Sioned Jones) the cleaner, a nervous Irish Catholic, obsessively calling on the Virgin Mary and repeatedly knocking on wood five times as she cleans Josie's home, fearful of the number six. She soon becomes aware that Josie (Kellie Batchelor) is a prostitute and a dominatrix to clients like Lionel (Andrew P Stephens) who likes to be whipped whilst scantily clad in women's clothes. "Holy Mother," she exclaims, "I'm in a whorehouse with a Jew!" That line got a good laugh for some reason.
Meanwhile, Josie's daughter Brenda-Marie (Charlie Bence) has learning difficulties which have got in the way of becoming an ice dancer. Her other daughter Louise (Jessica Forrest), believed dead, returns to reveal that she ran away during her school years after earning £20 for having sex in her school uniform with one of Josie's clients.
Everything takes place on the day of Josie's fortieth birthday, when Lionel has arranged Timothy Wong (Matt Lim), the Elvis impersonator, to surprise her with a few choice songs. And indeed he sings well and manages to avoid delivering awful jokes, though he is for a time handcuffed without his consent to a table, and that gets a laugh.
Of course, this not being Carry On Elvis, the flimsy plot takes up twenty minutes or so to give the characters some history, though its purpose is still to generate laughs. Martha, it turns out, is repressed and traumatised by a man who "did the dirty on me with an altar boy." But don't worry, Josie knows exactly how to cure this problem, giving Lionel "a birthday and Christmas present in one go."
Reading the press notes claiming this to be the first ever London production of the 1998 play, I didn't wonder why it had taken so long.
Reviewer: Keith Mckenna