Marvellous
Neil Baldwin and Malcolm Clarke, adapted for the stage by Neil Baldwin and Theresa Heskins
New Vic Theatre
@sohoplace
–

Listing details and ticket info...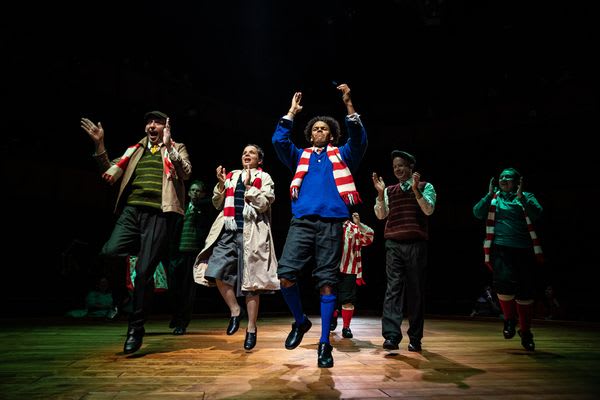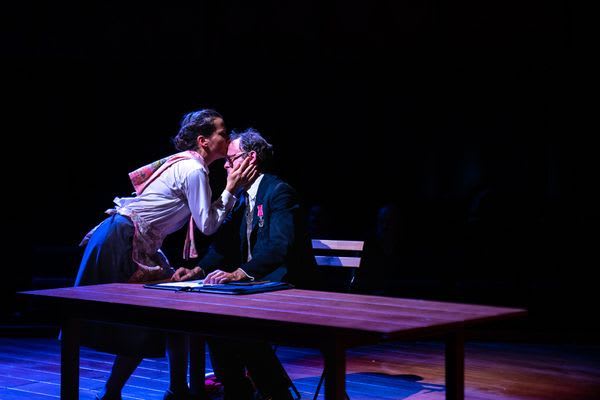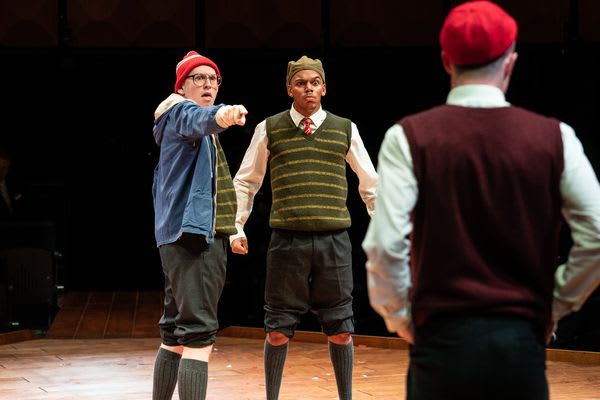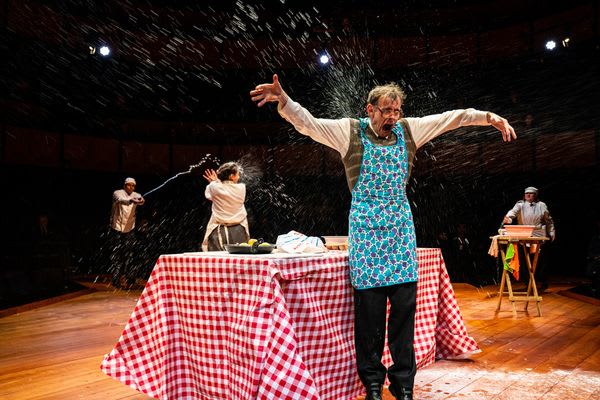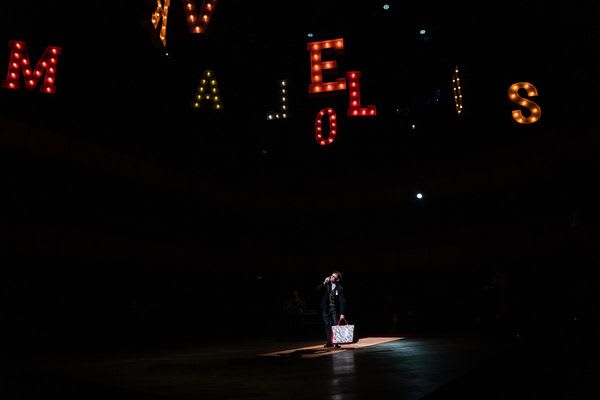 Neil "Nello" Baldwin is something of a legend around Newcastle-under-Lyme. His life became a BAFTA-winning TV film in which he appeared (though Toby Jones played Neil) then a book he co-wrote and in 2015 this adaptation made with New Vic director Theresa Heskins. Revived earlier this year by the New Vic (when our Midlands critic hailed it as, well ,"Marvellous!") it now opens Nimax's brand new West End theatre @sohoplace to which producer Nica Burns welcomed everyone at the start of the performance.
Born in 1946, Neil Baldwin was described as having "learning difficulties", something he disagrees with and it certainly hasn't stopped this infectiously friendly fellow from becoming a circus clown, mascot and kit man to Stoke City FC (and mate of Gary Lineker) and a one-man meet and greet service welcoming freshers to Keele University. He has met people from the Archbishop of Canterbury to royalty and was intimately involved in creating this show about himself.
Marvellous is played in-the-round (just one of the formats the new theatre is designed for) with a cast of (usually) seven, though on press night it was eight: Suzanne Ahmet, Charlie Bence, Gareth Cassidy, Alex Frost, Michael Hugo, Jerone Marsh-Reid and understudies Perry Moore and Joe Sproulle sharing Daniel Murphy's role. This is a neurodiverse cast belying the idea that there is only one "normal" or "right" neurocognitive function.
Nearly all of them will get a chance to play Neil at some point as they demonstrate by in turn putting on glasses just like his. It's a quick, bold gag that sets the pattern for what follows but before they can get started the "Real" Neil (Michael Hugo) pops up in the audience. He takes over as main storyteller, handing out things from the big "Bag for Life" that he carries everywhere: chocolates for the audience and props for the action.
How do you tell a story like this one? Real Neil insists that they start at the beginning with his parents meeting at work in a factory making guns in World War Two and from his birth in 1946, he relates the things that he wants us to know in a way that is as open and explicit as he is.
Teresa Heskins's direction moves things rapidly on a largely clear stage, though Lis Evans's design includes huge, colourful letters hanging overhead that spell out Marvellous (a word that is one of Neil's favourites) and there are colourful costumes. It's a cast that has good control of its pratfalls and mimes football as though there's a real ball there and it rushes along with a light touch matching Neil's idea that you should always try to be happy and make others happy.
For Stoke FC, Neil dons a yellow canary outfit; when we get to his circus days, there is a red-coated ringmaster and delightful monkey companion for Neil and a nicely timed gag from Jerone Marsh-Reid that he and the crew have to get just right.
I wasn't entirely won over until after the interval when there is a deliciously panto-like slop scene as Neil's mother (Suzanne Ahmet) tries to pass on some culinary skills and then things get more serious as he starts a more independent life. When his mother gets ill and taken to hospital, Neil still tries to stay cheerful, but when she dies, he needs a shoulder to cry on in private.
Michael Hugo is delightful as the Real Neil and there is a beautiful rapport between him and Suzanne Ahmet as his mother, but there's excellent support from the hard-working cast and all have their moments, including and a riff of different accents from Gareth Cassidy and that cheeky monkey, though I couldn't identify who was playing him.
Its optimistic warmth makes Marvellous an audience-friendly opener for Nimax's new theatre and this transfer from an in-the-round provincial theatre demonstrates the possibilities it provides for the future with its ability to change its configuration.
Reviewer: Howard Loxton