Mary Shelley
Helen Edmundson
Shared Experience, West Yorkshire Playhouse and Nottingham Playhouse Theatre Company
Nottingham Playhouse
–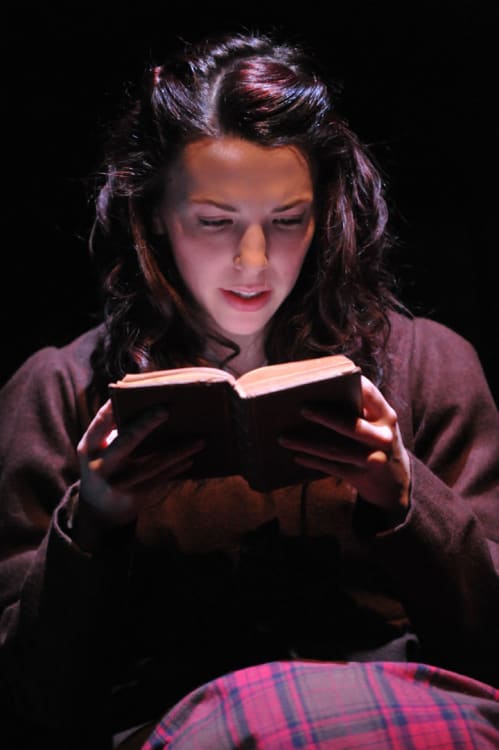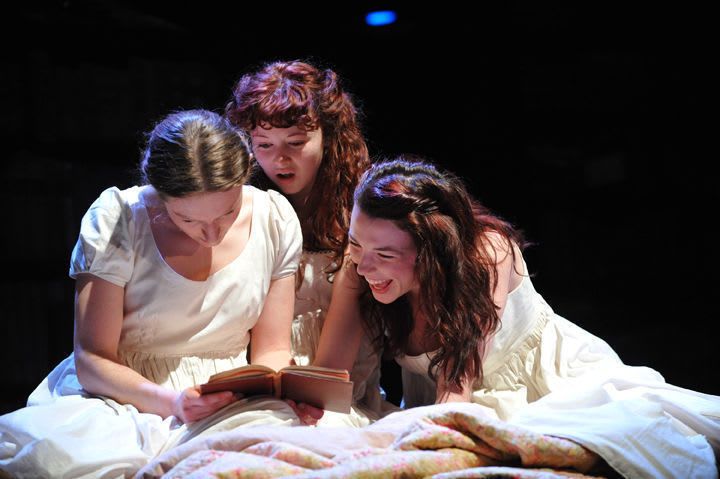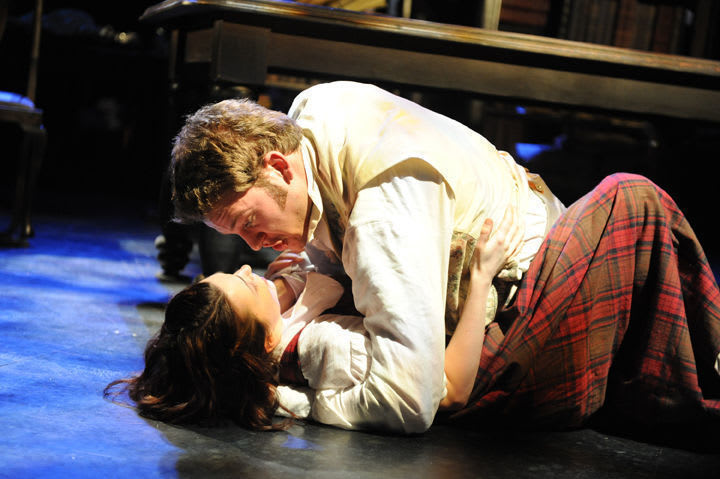 There've been few attempts to bring to the stage the life of Mary Shelley. This is strange when you consider the publicity for this world premiere describes her most celebrated work Frankenstein as a novel "so radical in its ideology that she changed the literary landscape". And she was a mere 18 at the time.
Now Helen Edmundson has taken a look at two years of Mary Shelley's life from 1814—a time packed with scandal, family rifts and reconciliation which shaped the author's future and defined her literary style.
It was an era when people were looking for change, liberalism and freedom. Yet in Mary Shelley's world it led to heartbreak, scandal, disappointment and grief.
We meet Mary when she's living with her father, radical philosopher William Godwin whom she adores, and a stepmother for whom the epithet battleaxe could have been invented. The teenager finds comfort in reading her father's memoir about her real mother Mary Wollstonecraft who died when her daughter was only 11 days old.
Mary Wollstonecraft, a writer and feminist, had caused scandal through an extra-marital affair in Paris which culminated in the birth of an illegitimate daughter. Mary Shelley followed in her footsteps, eloping to Switzerland at the age of 16 with the poet Percy Bysshe Shelley who left his pregnant wife and child for his young mistress.
Godwin is distraught and refuses to see his daughter. His obstinacy coupled with outrageous behaviour from his stepdaughter Jane makes for a dysfunctional family whose behaviour rarely fails to shock.
Mary Shelley is an ideal play for Shared Experience which "seeks to explore the relationship between the world we inhabit and our inner lives". Helen Edmundson captures the roller-coaster of emotions experienced by the six characters; in some respects it's quite a wordy play with not a lot of movement. But Polly Teale directs astutely and the action never drags.
Kristin Atherton gives a marvellous performance as Mary Shelley, exuberant as the headstrong youngster who falls in love and matures rapidly as she experiences childbirth and a near-penniless existence.
While Ben Lamb as Percy doesn't immediately look the part of a Romantic poet, his character has a refreshing chemistry with Mary yet he also reveals a vulnerability which verges on betrayal.
William Chubb also shows a vulnerable side as Godwin; his is a powerful display ranging from a steadfast refusal to condone Mary's behaviour with her lover through an almost comical acceptance of his second wife's bullishness to a tearful reunion with his daughter.
Sadie Shimmin lightens the proceedings and gets most of the laughs as Mrs Godwin; Shannon Tarbet shines as the impressionable Jane who wants to share Mary's fun; and Flora Nicholson evokes sympathy as Mary's tragic stepsister Fanny.
If you expect Mary Shelley to give you an insight into how the young author was inspired to write her Gothic horror novel, you'll be disappointed—Frankenstein doesn't get much of a look-in. Instead it's a psychological study of the turbulent lives of a troubled family. It's a monster hit.
Reviewer: Steve Orme