Matthew Bourne's Early Adventures
Matthew Bourne
New Adventures
Sadler's Wells Theatre
–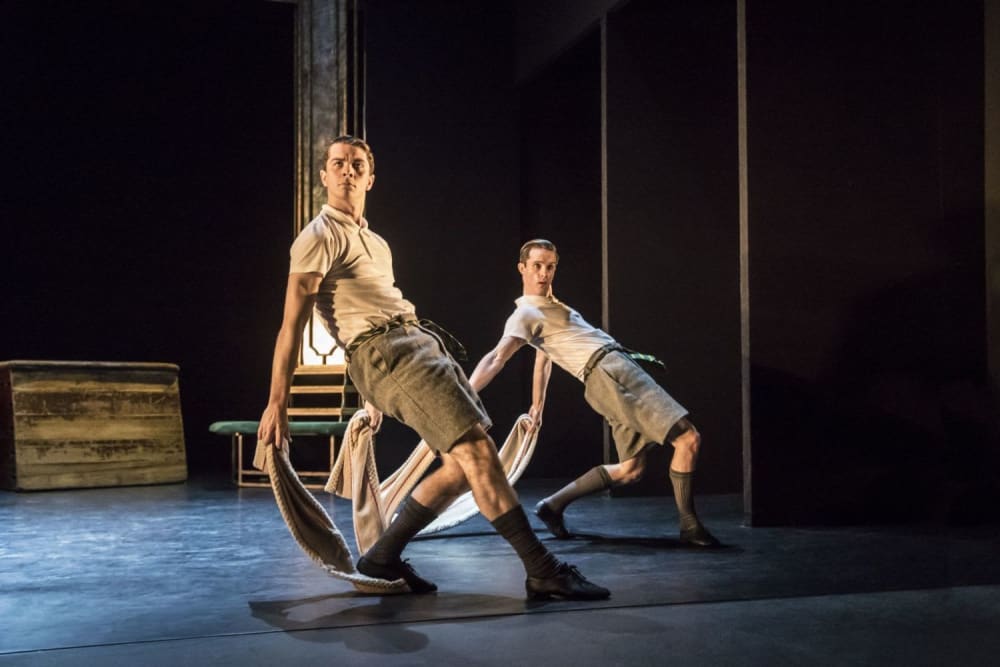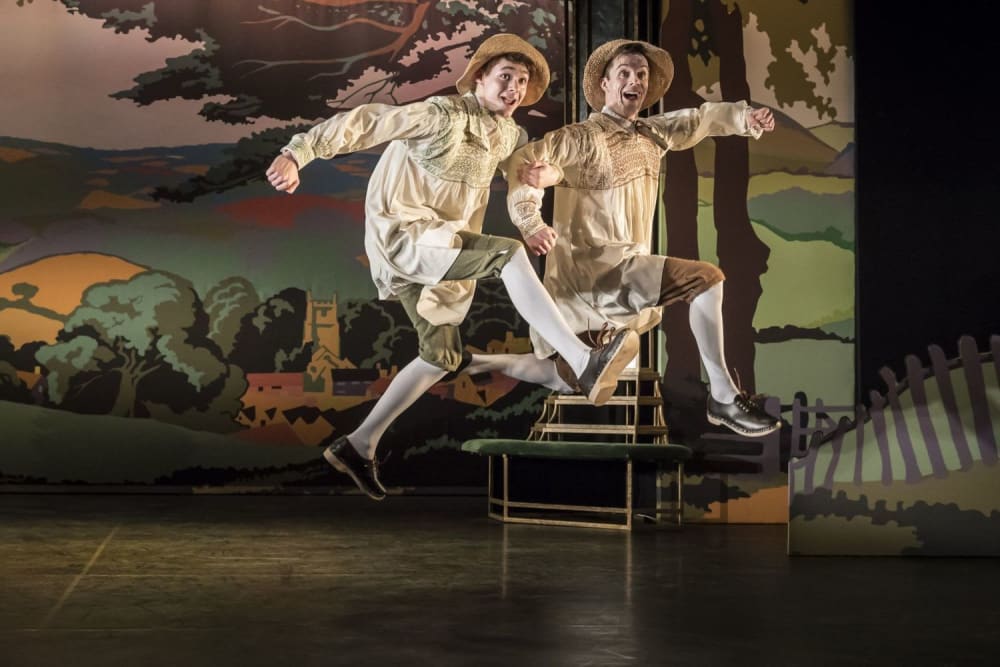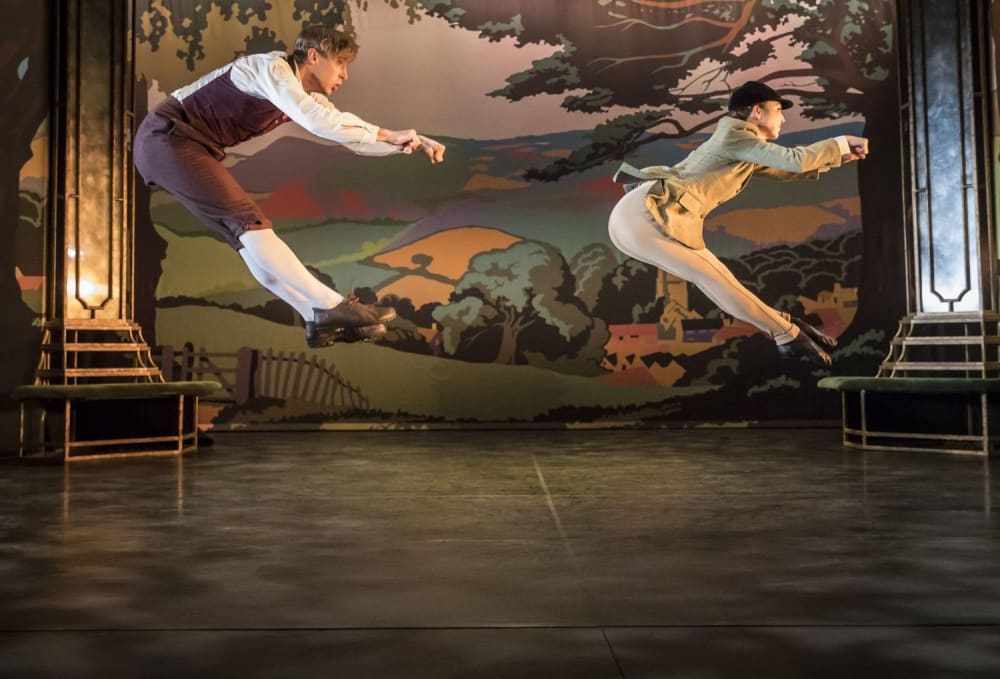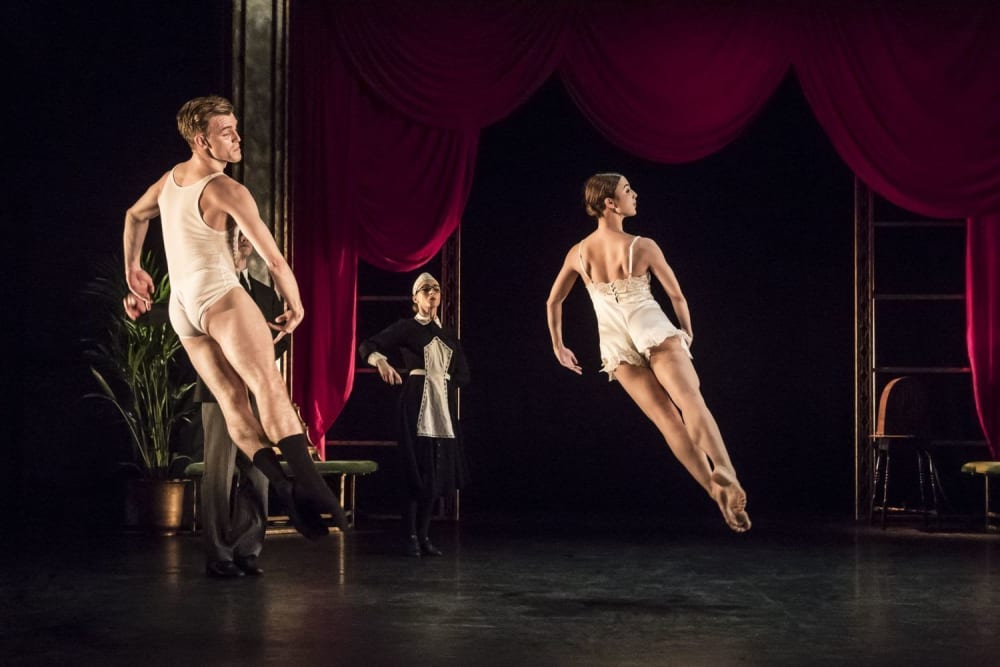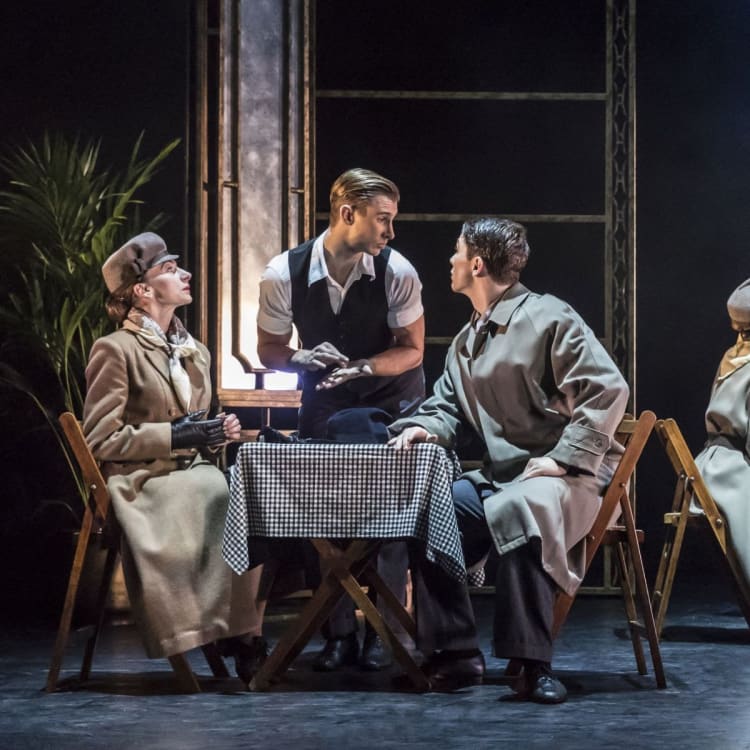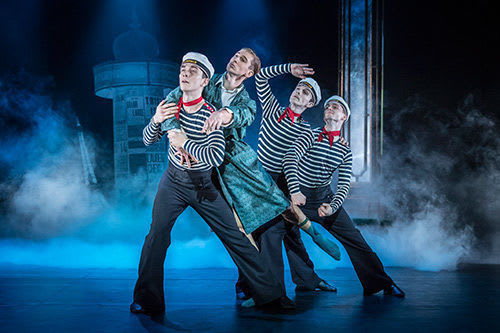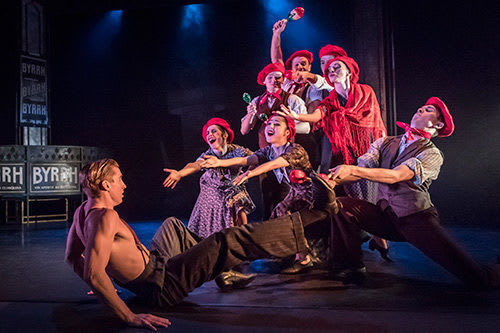 This triple bill reviving some of his earliest choreography is Matthew Bourne's way of celebrating his company's 30th anniversary. It is work that still feels fresh and full of life with an emphasis on comedy. It may be work from the early years of the company but it carries an unmistakable Bourne imprint.
Though dating from 1989-1991, these ballets look back much further with a romantic nostalgia for a time before Bourne was born, when schoolboys wore short trousers, a French chanson conjured pictures of a risky and risqué Gay Paree and England had an idyllic countryside where peasants knew their place.
Designer Les Brotherston frames them all with a sort of canopied false proscenium around which elements are added that make it read differently: civic, art deco, French art nouveau and even something rural. Costumes aren't so much accurately period as the way a romantic imagination would make them.
Watch With Mother
For more than two decades this was the title used for BBC afternoon programmes for pre-school years, but this 1991 ballet was perhaps more directly inspired by Joyce Grenfell's Nursery School sketches. A few moments from her Flowers form part of the score which is mainly by Percy Grainger with some Bach and Fauré.
It presents junior school kids in grey flannel short trousers and regulation dresses who start off in the gym where, as most of them exercise with enthusiasm, one boy is seen sulking on the vaulting horse. He becomes a butt for their bullying: a gaggle of girls that encircle him later seem to know just where to hurt his boyhood and dignity most.
There's a dance for two boys with scarves or long towels that seems to send up classical choreography skipping and twining with ribbons and garlands as so frequently Bourne takes an affectionate dig at balletic convention.
The boys play at being heroic, the girls girlish. Mainly this piece is joyful, the bullied boy still seems to have fun, and there's a brief exploration of more adolescent attachments both cross and same gender.
Town and Country
Created in 1989, but pastiche 1930s, this piece is presented in two halves divided by an interval. Town starts with Elgar's "Pomp and Circumstance" before the arrival of a group of upper class folk in London, carried in with their luggage to stay at a smart hotel where they are greeted by ukulele-playing staff.
Here, scenes in the guest suites overlap with the public rooms as, in a send-up of pretensions, servants not only run baths for their employer's guests but help bathe and then massage them while a young man sitting embroidering is greeted by another gentleman and they pursue a shy courtship: a gay romance danced to Noël Coward's "Dearest Love".
Bathing finished, there is a lively towelling-dry quartet to avoid nudity before being eased into clothing.
A darkened stage changes to puffs of smoke and steam and a railway station where not one but two ladies get smuts in their eyes and have them removed by total strangers. It's a delicious parody of Brief Encounter, as they, meeting again, pay a cinema visit, rush off to catch trains and sadly part, their assignations observed and sometimes interrupted by a couple of rather camp waiters from the station tearoom.
When the scene changes to a city park picnic spot, intercutting entries of dancers speeding on scooters comically mimics corps de ballet crossings as the gay couple unpack their hamper from Fortnum's.
For the second half, Country, Brotherston adds a backcloth of English landscape, a church tower nestling in a valley, in the exact style of between-wars railway posters by artists like Norman Wilkinson and Frank Newbould. It couldn't be more evocative. This is a Cecil Sharp world of smocked swains and bonnets and more Percy Grainger, round dances give way to work, as male hands become udders for milkmaids to pull on.
There is dancing that seems to high-step over cowpats and pairing off that leads to some naughtiness going on in the meadows then two lads are pressured to put on clogs. They clatter so delightfully that the wildlife (glove puppets) comes out to watch until tragedy strikes when the exuberant clogging clocks a hedgehog whom not even a rabbit's attentions can revive. So sad but so funny.
The bucolic yokels give way to their betters in riding gear. Snooty and horsey but straight-backed and elegant. To Grainger's "Shallow Brown", there's a love story that's apparently inspired by Wuthering Heights but feels like Giselle's Albrecht surrounded by Willies, passionate and ethereal at the same time.
The Infernal Galop
With new backcloth bearing images of the Eiffel Tower, Arc de Triomphe and one of those round advert-covered kiosks and a pissoir screen placed in front of a typical boulevard building, this is Paris.
It's the Paris of Piaf and Trenet (and Offenbach too) as the British imagined it (Bourne called it "a French dance with English subtitles"). Created in 1989, this is the Paris of pre- and post-Second World War, though the canopy overhead now looks back to an earlier period. It's a Paris where a carioca band roams the streets with ebullient vitality, where a man in a dressing gown has a Genet-like dream of stripe vested matelots who, to Trenet's "Le Mer", bear him aloft like a merman.
In this deliberately clichéd world of flat caps and berets and Apache-like men with bare chests beneath braces, one walks into the pissoir, then another. A third sees and joins them. Never did you hear anyone pee so noisily as in the ensuing silence before they emerge, one disappearing while the other two re-approach each other. The extended duet that explores this passionate pick-up is explicit without being offensive, furtive only because it is interrupted by the marauding and intrigued cariocas, almost romantic.
It is entirely appropriate that this fantasy picture of Paris for its finale erupts into a full company can-can.
I can't identify who danced what with absolute accuracy and it would be invidious to pick out some in a company that work so well together. At times, there seems to be a stage full of them but there are only nine dancers. They are João Carolina, Reece Causton, Tom Clark, Daniel Collins, Paris Fitzpatrick, Sophia Hurdley, Mari Kanata, Jamie Emma McDonald and Edwin Ray and they thoroughly deserved the enthusiastic reception they received.
Reviewer: Howard Loxton