Matthew Bourne's Sleeping Beauty

New Adventures
The Lowry
–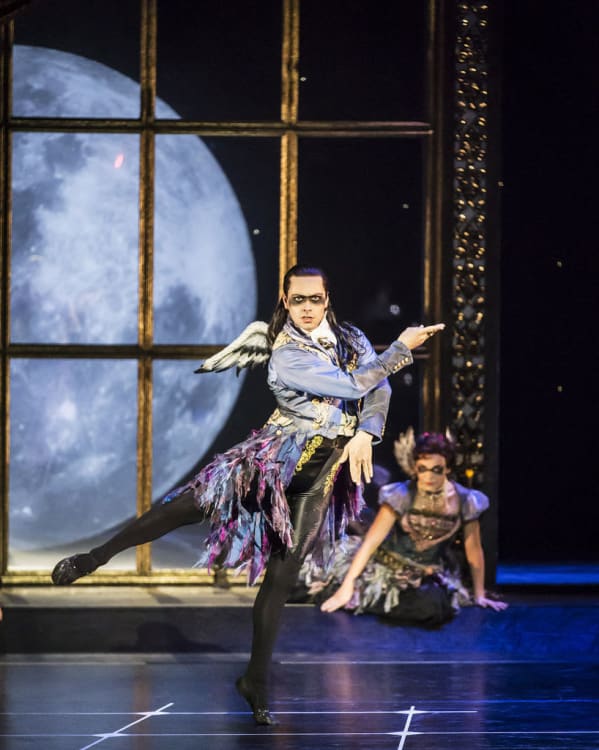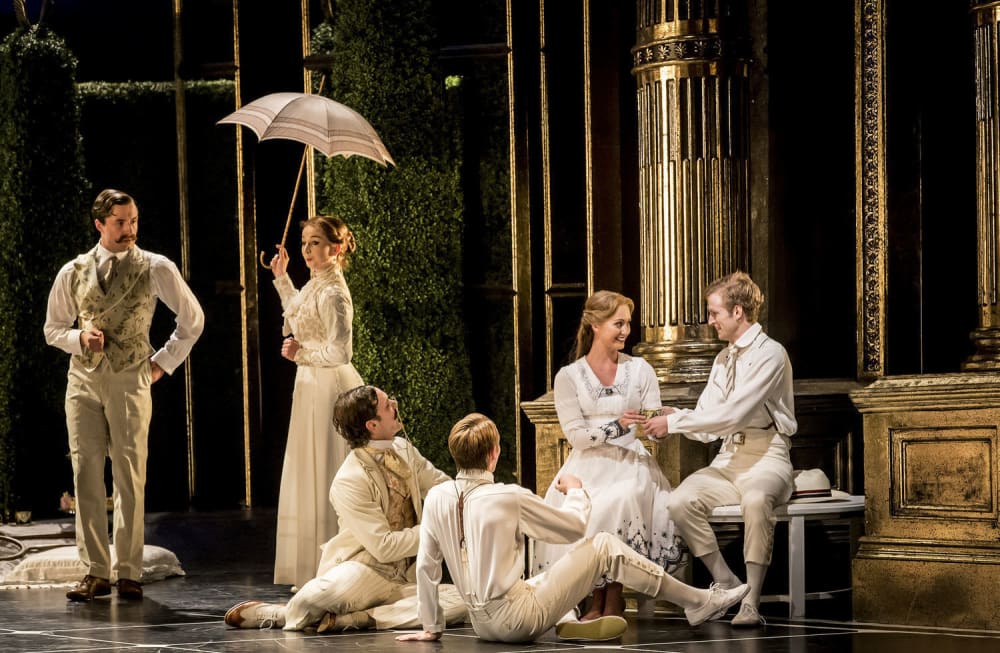 Everyone knows the story of Sleeping Beauty. It's one of the most well known fairy tales in the world—the classical ballet version has been around since 1890 and the Disney retelling from 1959 remains one of their most iconic films.
Enter Matthew Bourne, a man with a history of tearing up the rule book to rewrite classics such as Swan Lake, The Nutcracker and Carmen, and the familiar tale becomes a thrilling gothic romance with vampires, sleepwalkers and a mischievous puppet baby.
Bourne has reinvented the story for a modern audience by adapting and adding to the plot. Carabosse is motivated to curse Aurora (Ashley Shaw) not because she was missed off the christening guest list, but because the king and queen never thanked her for using magic to enable them to have a child. Instead of materialising years later to enact her revenge, Carabosse is succeeded by her son, Caradoc, who is able to use different tactics and seduce the young princess into pricking her finger.
Instead of being woken by a strange prince, Aurora's true love is Leo (Chris Trenfield), the palace gamekeeper, and a good deal of act two is devoted to building their relationship. When Leo kisses Aurora one hundred years later—having been rendered immortal by a vampire bite—he is seized by Caradoc's cronies and the villain is able to whisk the now conscious princess off to his lair. The final act then becomes a second rescue mission, instead of the traditional plotless wedding act featuring various fairytale characters.
Lez Brotherston's sumptuous set and costume design bring this new and relatively unfamiliar world to life. Aurora's nursery, the first setting, has floor-length windows that reveal stars and a huge, luminous moon. They also provide an entry point for the benevolent vampire fairies, who look both magical and intimidating in beautifully embellished frock coats, ragged full skirts and dramatic make-up. Aurora's 21st birthday party is like a scene from Downton Abbey, all tennis whites, parasols and china tea cups.
Rather than facing a maze of thorns, Leo's quest to reach his love is through a mystical forest of silver birch trees filled with lanterns, dry ice and sleepwalkers. It's hard to believe watching these two acts that there are only 17 dancers in the cast—Bourne's skilful staging means the space never feels empty. The long, famous "Waltz of the Flowers" in the garden party scene is broken down into smaller sections by rotating the characters between dancing, chatting, drinking tea or being offstage.
Bourne's choreography is contemporary and expressive, with visible influences of classical ballet and musical theatre. As each act has its own unique time period and location, there is also a variety of dance styles within the work. The garden party is set in 1911, so the characters waltz in ballroom hold. The vampiric fairies are more creature than human, and their movements reflect this—they angle their heads, turn in their feet and often move low to the ground. Meanwhile, there's a Spanish flavour to the choreography for Caradoc and his guests, who slap their thighs and hold their arms aloft in the style of paso doble dancers.
Leo and Aurora's two duets are stunningly danced—the first is energetic and exuberant, packed with athletic lifts and naturalistic characterisation of the two young lovers. The second, when Leo has rescued Aurora and they are alone for the first time in a century, begins tentatively and builds to a passionate climax that sees the princess literally throwing herself into his arms.
Amidst this new material, there are a few clever nods to the original ballet. The variation danced by the Fairy of Temperament features the same strong port de bras and pointing fingers as the Fairy of the Golden Vine in the classical version. Leo and Aurora's first duet is traditionally known as the Rose Adagio, in which the princess is presented with roses by her suitors, but in this version, Aurora receives all her roses from the gamekeeper.
Matthew Bourne's Sleeping Beauty is a perfect piece of dance theatre, combining the familiar fairytale and Tchaikovsky's beautiful music with innovative plot development, gorgeous visuals and high quality performance.
In a post-performance question and answer session, Matthew Bourne revealed that New Adventures will be premièring a brand new work at The Lowry next year. If it's half as good as Sleeping Beauty, I'll be very impressed.
Reviewer: Georgina Wells