Maurice
E M Forster adapted by Roger Parsley and Andy Graham
Above the Stag Theatre (Main House)
–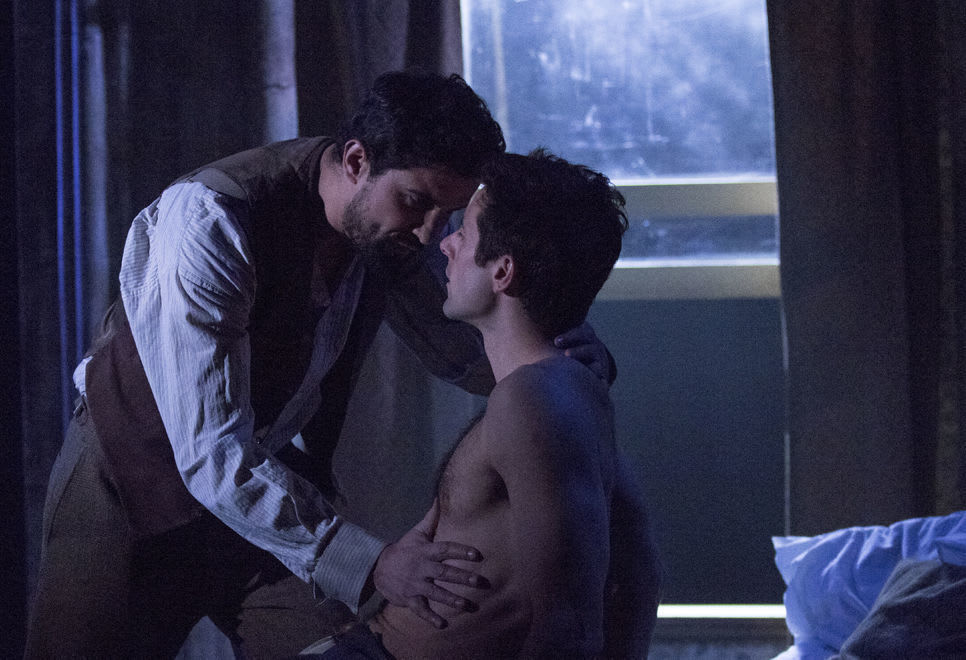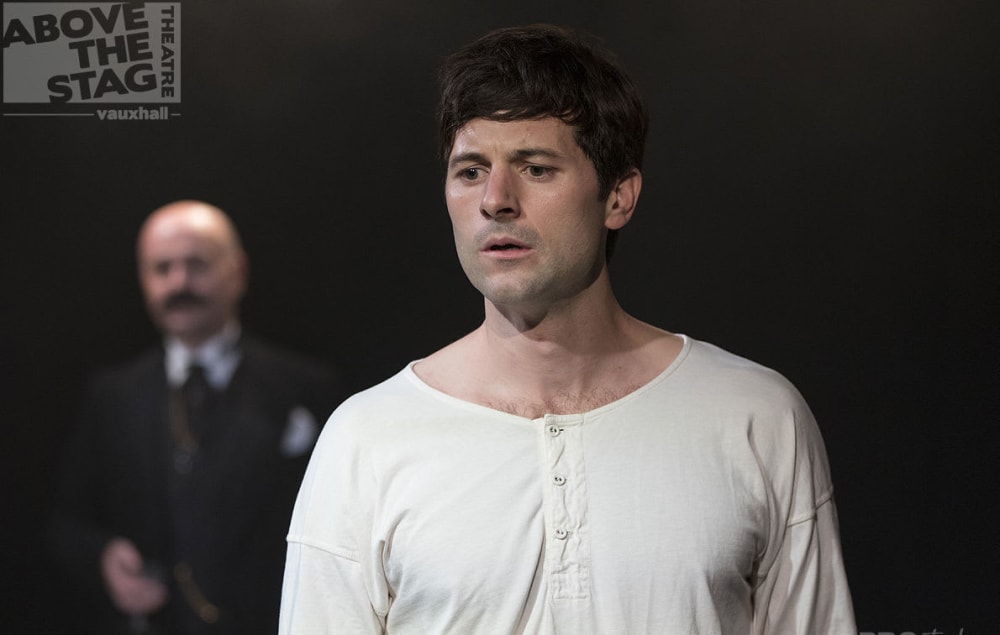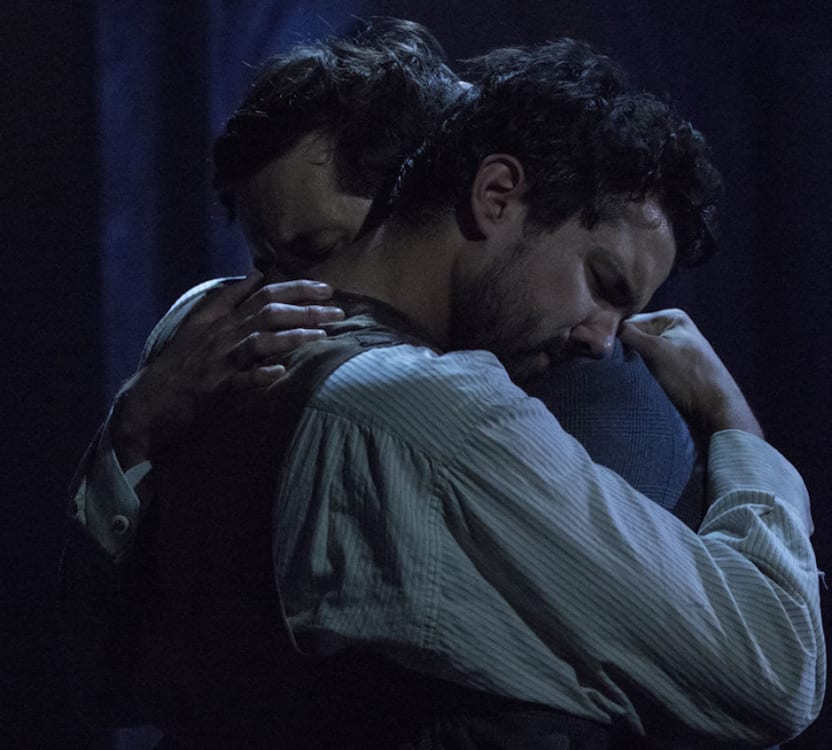 This revival of Parsley and Graham's 1998 adaptation of E M Forster's seminal gay novel, directed by James Wilby (who played the title role in the Merchant-Ivory film adaptation) remains true to the book though more compact than previous productions.
David Shields's gothique setting of moveable architectural elements with crocketed finials, bookcases and a few pieces of Victorian furniture emphasises the era when it was written and matches the production's somewhat stylized presentation of Edwardian mores.
Although not published until 1971, after Forster's death, the novel was written in 1913-14, inspired by a visit to the Derbyshire home of poet Edward Carpenter and his working-class lover George Merrill. Though he worked on it further in later years, Forster felt that his determination that it should have a happy ending made it unpublishable, too controversial for an England where society and the law condemned homosexuality.
Maurice, first seen as a boy being given an explanation of the mechanics of heterosexual coupling by an embarrassed prep-schoolteacher before going to public school, isn't particularly bright or especially likeable but Tom Joyner's performance presents a confusion and innocence that gains sympathy as he finds himself at odds with conventional expectations.
When at Cambridge, classics scholar Clive Durham (Max Keeble) declares he loves him, Maurice at first rejects him but then is won over by Durham's Hellenism and begins to accept his own feelings, though Durham keeps their relationship celibate and comes back from a Greek trip set on marriage and heterosexuality.
Maurice joins the stockbroking firm in which his father was a partner and gives his time to a charity running boxing classes for East End boys, though rejecting religion and the girls people want to pair him with. Then on a visit to Clive and his wife, a cry in the night is heard by Clive's gamekeeper Scudder who has recognized a like soul in Maurice. He thinks Maurice's "why don't you come" is meant for him and responds to it.
While relations between Clive and Maurice and between Maurice and Alec Scudder are played with sensitivity (Leo Turner's Scudder managing to combine a fantasy image of rustic virility with a genuine personality), the distance between Maurice and the society around him is emphasised by the level of satire in the presentation of the other characters.
Crispin Redman gives pointed portraits of Edwardian hypocrisy as a schoolmaster and a vicar, Daniel Goode is a pompously irate doctor and an exotic hypnotist (though precise in his assessment of contemporary society) and Tom Elliot Reade is a foppish fellow undergraduate. The women are even more acidly presented with Kathryn Worth giving sharp portrayals of both Maurice and Clive's mothers and contrastingly comic as Alec's mother while Lily Knight is Maurice's sister and especially arch as Clive's wife.
When I read Maurice on its first publication, I felt Forster didn't really understand working class people. Perhaps that was just my own prejudice, for this production makes the middle-class failure to value and understand others as much part of his message as acceptance of all kinds of loving. "Only connect" and accept others for what they are is a thread that goes through all Forster's work.
The play's end, like the novel's, is a little too pat. What is going to happen to Maurice and Alec? Forster did write an epilogue but decided against including it. Influenced no doubt by the Carpenter-Merrill relationship, it offers a plausible resolution still tinged with anxieties. But he was eager to make this a romance with a happy ending, not a tragedy. Forster has been as critical of Maurice as of his other characters but now he deserves a chance.
Maurice was written over a century ago but this sensitive and often funny production gives it a fresh and contemporary relevance. We may have gay marriage but there are plenty of places where prejudice is still lurking. Do we really have an egalitarian society and have we given up those stuffy Edwardian values?
Reviewer: Howard Loxton