Me and My Girl
Book and lyrics by L Arthur Rose and Douglas Furber, book revised by Stephen Fry with contributions by Mike Ockrent, music by Noel Gay
Chichester Festival Theatre
Festival Theatre, Chichester
–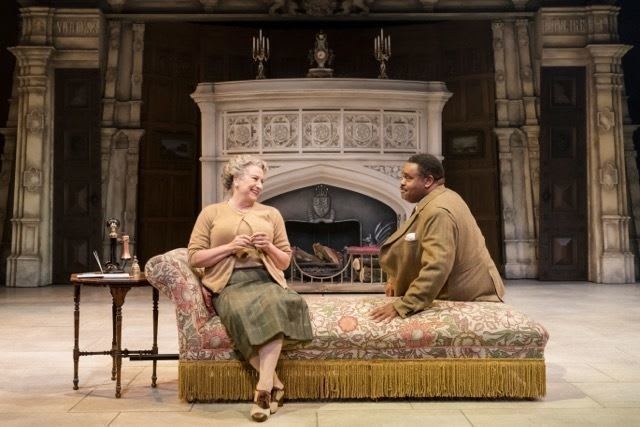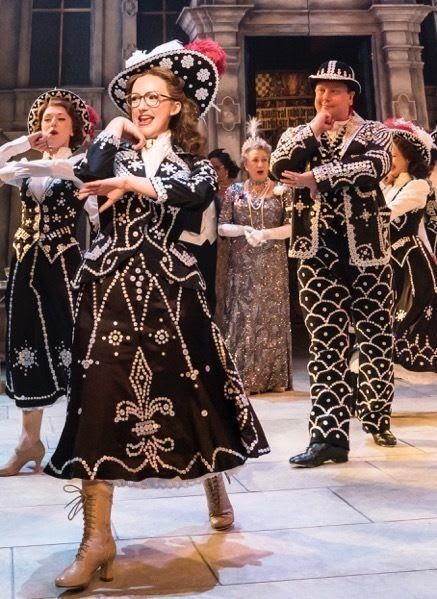 This show might have been written in 1930s and performed numerous times over the years, but I would like to bet that this production will never be bettered. Not only has Daniel Evans excelled himself with the direction but he also had to contend with Matt Lucas having to pull out at the last moment with throat problems, his understudy Ryan Pidgen taking on the lead role with only a few hours to rehearse.
It is a huge cast and there are many changes of venues to complicate proceedings, yet the whole show runs so smoothly that it would almost seem it fell together by a happy accident. No accident here, attention to detail is paramount and little incidental touches make a lot of difference. Even the few lighted windows with glimpses of people dressing for dinner while the main action is below add to the 'realism' and even a passing constable in the 'lamppost' scene has a more interesting line in conversation than the usual "Allo, Allo, Allo".
The story is of a Cockney barrow boy Bill Snibson discovering he is heir to a fortune and the snobbish family who are about to lose it are horrified. They call on the family solicitor for advice and Jennie Dale's Parchester is delighted to oblige. Her entertaining gestures and facial expressions are only secondary to her amazing tap dancing talents, something in which the whole cast excels, and when it comes to the boisterous and rumbustious "Lambeth Walk", interspersed with the more sedate 'posh' version by the titled family, the audience practically exploded with excited appreciation. Superb, and very varied, choreography by Alistair David.
Singing too is exceptional and particularly impressive is Siubhan Harrison as the gold-digging Lady Jacqueline Carstone who,in "Thinking Of No One But Me" sings superbly and without a hitch whether upside down or being thrown in the air. One slight niggle is some difficulty hearing all the lyrics in ensemble singing—a small problem.
Noel Gay wrote the original music, mostly in the old music hall style. They are easy, catchy songs and well known today, but Gareth Valentine has given them "a new lick of paint" and what a genius this man is. Together with orchestrators Doug Besterman and Mark Cumberland, the original songs are still intact but the orchestration and variety of styles they have achieved is nothing short of miraculous. I was sure I heard a snatch of "Rhapsody in Blue" and some Latin American as well as "The Bridal March" in the score and, reading the programme notes later, I see there is everything from a madrigal to swing, some Elizabethan music, a French waltz—the list goes on and on, yet all blending seamlessly into the production and enhancing the mood of the action with every note.
An almost unrecognisable Caroline Quentin is superb as the autocratic Maria, Duchess of Dene played with convincing authority and some comical interaction with the adorable Clive Rowe's Sir John Tremayne. The Duchess is prepared to educate Bill to his new status but he will have to give up his sweetheart Sally (nice work here from Alex Young), and a mention too for the almost overlooked Charles, the butler, and his deadpan 'asides'.
As for Ryan Pidgen—there is no indication here that he had only a short rehearsal and it seems as if he was born for this role. It may have been a disappointment to hear that the star was indisposed but we were not shortchanged—not one little bit. I have seen a few standing ovations at Chichester, but never one quite so spontaneous, and so heartfelt. The whole audience rose to is feet as one and the cheers and applause could have raised the roof. What a triumph!
Reviewer: Sheila Connor