Measure for Measure
William Shakespeare
Royal Shakespeare Company
Royal Shakespeare Theatre, Stratford-upon-Avon
–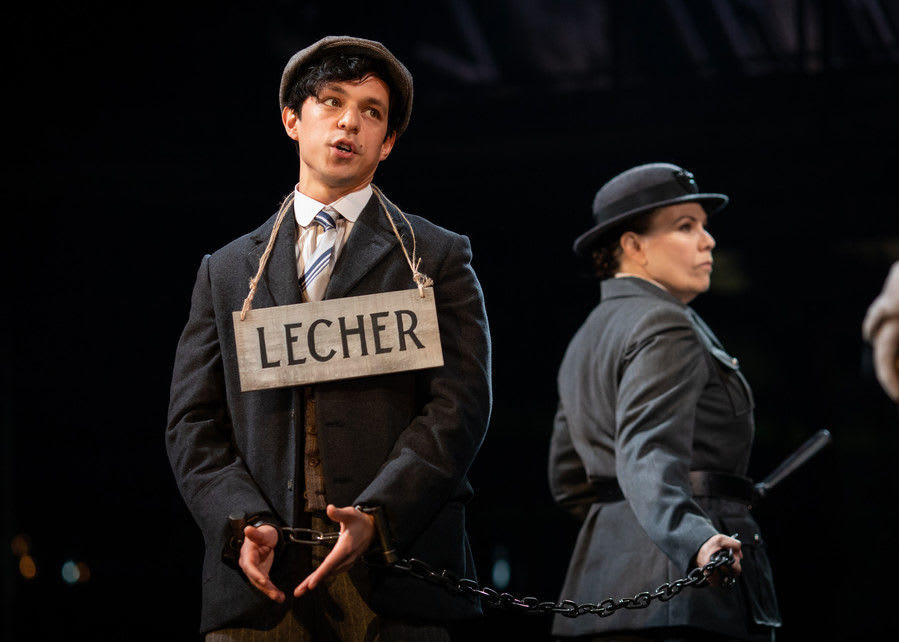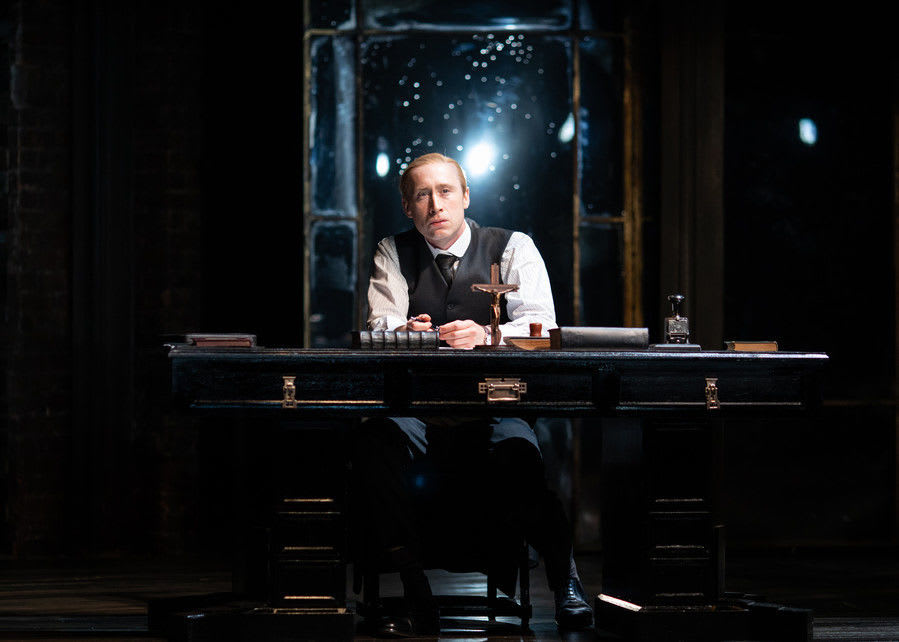 It's 1604, the theatres have just re-opened after a spell of the plague and their half-sisters, the brothels, too.
Was there some adverse reaction to this that Shakespeare had in mind when he wrote this controversial play about what might happen if fornication became a capital offence?
The piece is set in Vienna where the over-zealous Angelo condemns Claudio to death for getting his betrothed Juliet pregnant, then pressures Claudio's novitiate sister Isabella to sleep with him to save her brother's life. She refuses, even knowing he will die.
The resonances with #metoo are clear enough, but the play has its problems of motivation, not least why the Duke has chosen to hand over power to Angelo in the first place, and I had never much enjoyed any of the three previous RSC productions.
All misgivings were soon overcome however in this superb, disturbing but funny Greg Doran production, distinguished by terrific performances from Sandy Grierson and Lucy Phelps as Angelo and Isabella.
Stephen Brimson Lewis's designs owe something to the Michael Boyd / Tom Piper version 20 years ago, with the unfortunates carrying cardboard signs "fornicator", "bawd" and so on, but set this time in a louche Vienna of the Belle Époque.
Grierson is wonderful. He looks a little like Vladimir Putin, and in his portrayal here of the fanatical deputy reminded me at times of a Stasi officer, at others of a fiercely Calvinistic Sunday school pupil who never grew up.
One felt that his disapproving sideways glance could turn milk sour. Yet this loathsome hypocrite secretly indulges in a little sexual masochism, and when confronted by his crimes, Grierson does not so much shrink as shrivel.
I had never thoroughly believed in Isabella's refusal to ransom Claudio's life, appalling though her sacrifice would be, but Phelps so thoroughly inhabits the personality of this equally avid woman that the issue was never in doubt. And standing, isolated, in open-mouthed shock at the end, it is clear she is almost as horrified at the prospect of a legal marriage to the Duke as she had been of being raped by his surrogate.
The production brushes aside the improbability of the Duke—played by Antony Byrne resembling more than ever a slightly mad prophet—not being recognised in his friar's disguise, then has him manipulate his less-than-equals as if for sport. If you can't make it real, make it funny.
Joseph Arkley as a smart-arse Lucio, Amanda Harris's Provost, David Ajao as Pompey the pimp and Michael Patrick's constable keep things moving with good timing and a rich helping of accents.
The production will be broadcast live to cinemas on Wednesday 31 July.
Reviewer: Colin Davison