Measure for Measure
William Shakespeare
The Steam Industry in association with The Union Theatre and Rosendale Productions
Union Theatre
–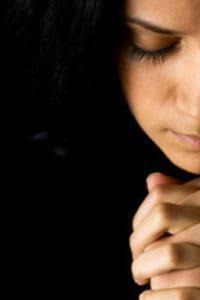 Shakespeare's moral conundrum of a play, in which authority sets out to exert control on sexual license, takes place in Vienna. In this staging, director Phil Willmott and his designers Philip Lindley and Philippa Bat have chosen to set it in the 1930s, which emphasises the conflict between a hedonistic world of sexual libertarianism and cabaret culture and the sectarianism of the government.
Opening in promenade style, the audience is led straight into the brothel of Mistress Overdone and it is from there, by a device entirely theatrical, that they eavesdrop on the Duke's temporary handover of power to the seemingly upright Angelo while he goes abroad, and of the crackdown on morality with whores arrested and brothels closed.
When they are carried off to trial and prison, their crimes are hung on placards around their necks, some of the audience joining them identified as "thief" or "fornicator" or, in one case, "Jude". Now there are echoes of the Weimar world, or even underworld Berlin threatened by fascist dogma.
There is no attempt to find parallels in the plot but choosing a time that is within current memory, if not current experience, helps bring what is happening into a more contemporary focus, for everyone knows what came next in Europe.
Invited to take seats in the courtroom, the audience watches a succession of cases. Most important is that of Claudio (Luke Jenkins), a young man guilty of pre-marital sex, for which the penalty is death. He and his would-be bride have not finalised their marriage contract through fears of family disapproval, but now she's obviously pregnant. Youthful lack of restraint may seem his major fault. His sister Isabella, about to become a nun, is asked to plead for mercy in his case. Angelo is fascinated by her and offers to grant her brother's life if she will surrender her virginity to him.
Libertarians may find Angelo a pompous prig, but Paul Critoph makes him entirely familiar. He is the prosperous, rather too-well-fed businessman with the double chin who is prominent on committees, chapel or church, meticulous follower of rules, intolerant of down sliders and the self-indulgent, a man who gives exactly the amount in alms his creed decrees, a man grateful of reputation but who seems to have no friends and no private life.
When he finds himself strangely roused by Isabella's pleading, he is flummoxed. Like the Islamist who strictly veils his women or the Jew or Christian who puts all blame on Eve, he first thinks to put the blame on her. "The tempter or the tempted, who sins most?" before admitting she is no temptress but "it is I… corrupt with virtuous season". It is no surprise that when seen in private he is on his knees, chastising himself with a cat o' nine tails.
This Angelo is matched by Daisy Ward's Isabella, a clever and educated young woman who cannot see beyond the literal interpretation of her virginity and future vows. What is missing is the moment when she discovers a different humanity, which is surely needed if the resolution of the drama involves her turning her back on convent life as this production seems to suggest. But there is some confusion in Phil Willmott's handling of the final scenes, which he transposes to a nightclub where Marianna (former fiancée of Angelo who had been spurned when her dowry was lost at sea) is a singer.
The Duke (Nicholas Osmond) has been following everything disguised as a friar, an impersonation in which he is never quite sure what accent he is using, though this may not be intentional. Now he orders the major figures to meet him at Marianna's club and sets up the exposure of Angelo and an arranged "happy" ending. What is not clear is who is in on this and when. Are the Duke's masquers complicit and playing roles or are their responses to new surprises? His editing of the text suggests they may be in on things and that alters the reading of Isabella's future.
Until then, this well-spoken production has been crystal clear with lively performances from the low-life characters Mistress Overdone (Anne Smith), Pompey (now made female as Pompeia—Natalie Harman), Lucio (Rikki Lawton) and Constable Elbow (Dermot Dolan) and a gentle, honest Provost from Richard Franklin.
More clarity at the end and this would be a first-rate production.
Reviewer: Howard Loxton