Medea
Mike Bartlett
Headlong, Citizens Theatre and Watford Palace Theatre, in association with Warwick Arts Centre
Northern Stage, Newcastle
–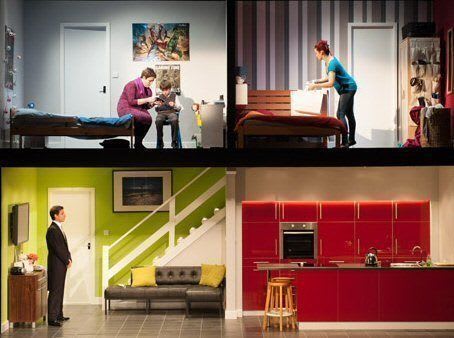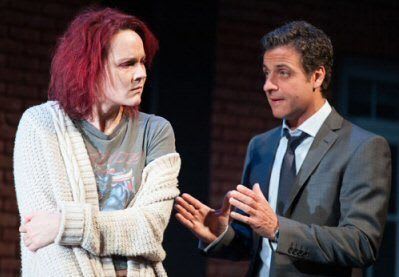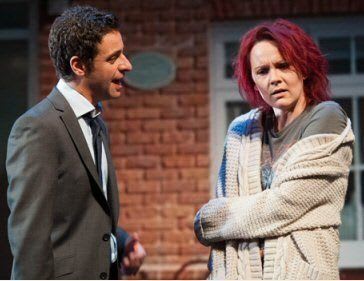 If updating Shakespeare is fraught with difficulties, trying to modernise a Greek tragedy presents problems which can appear insurmountable. There may be elements of Shakespeare's world view remaining even today, but the world of the Greeks of the classical period is a very foreign country.
That said, Euripides' plays probably lend themselves best to modernisation, for he was the first of the great tragedians to focus on the essential humanity of his tragic heroes, and so it is in Medea. Whilst the original play focuses on the clash between the Barbarian, represented by Medea, and the Hellenic (Jason as well as Corinth and its inhabitants), Euripides takes us deeper into Medea's mind than Aeschylus or Sophocles ever would.
And, of course, in a week in which a young London middle class mother, suffering from post-natal depression, is found guilty of the manslaughter of her two very young children, the story has particular resonance.
Writer Mike Bartlett, who also directs, sticks very close to the original in structure and characterisation: the Chorus of Corinthian women, the Nurse and the Messenger become a neighbour, a work colleague of Medea and a bricklayer working on the house next door; Creon the King becomes Carter, the landlord of the house in which Jason and Medea live (and, of course, father of Jason's new love), and Aegeus, King of Athens, becomes Andrew, the next-door neighbour who has a villa in Spain which he offers Medea as a refuge.
This Medea is isolated, too, just like the original, not by being the Barbarian but, with her parents dead, by having devoted her life to her husband and child and giving up her own circle of friends.
The background may have changed but real core is exactly the same: the woman betrayed and driven to depression and subsequent madness.
Rachel Stirling gives a hugely powerful performance as Medea. When the play opens, she is already—as we learn from the "Chorus"—showing all the signs of clinical depression and now it is all downhill. Stirling charts her journey in all its painful detail and becomes almost a force of nature, as inevitable as Hurricane Sandy which was devastating the eastern coast of the US even as we sat and watched the play.
As Jason, Adam Levy captures the angst of the straying husband caught between his desires and conscience, whilst the rest of the cast are totally convincing, including the uncredited child actor playing Thomas, the son.
Ruari Murchison's design—the house which opens up to show four rooms on two storeys, as well as part of the houses on either side—is superb, adding enormously to the effectiveness of the production.
Bartlett's play not only captures the essence of Euripides' original but gives it a painful contemporary relevance, which left the audience stunned. Updating a Greek tragedy doesn't get much better than this.
Reviewer: Peter Lathan