Medea
Adapted by Robinson Jeffers from the play by Euripides
Fictionhouse Limited, Nica Burns and Kate Pakenham Productions
@sohoplace
–

Listing details and ticket info...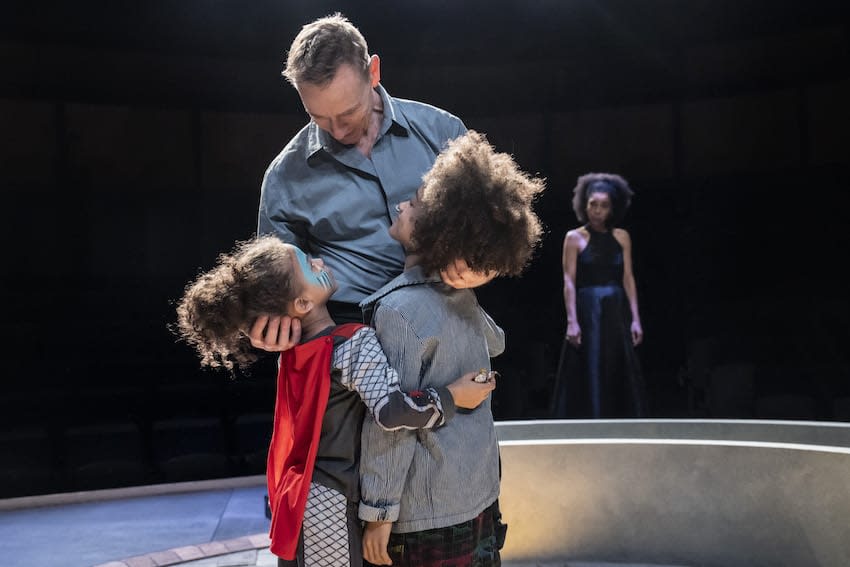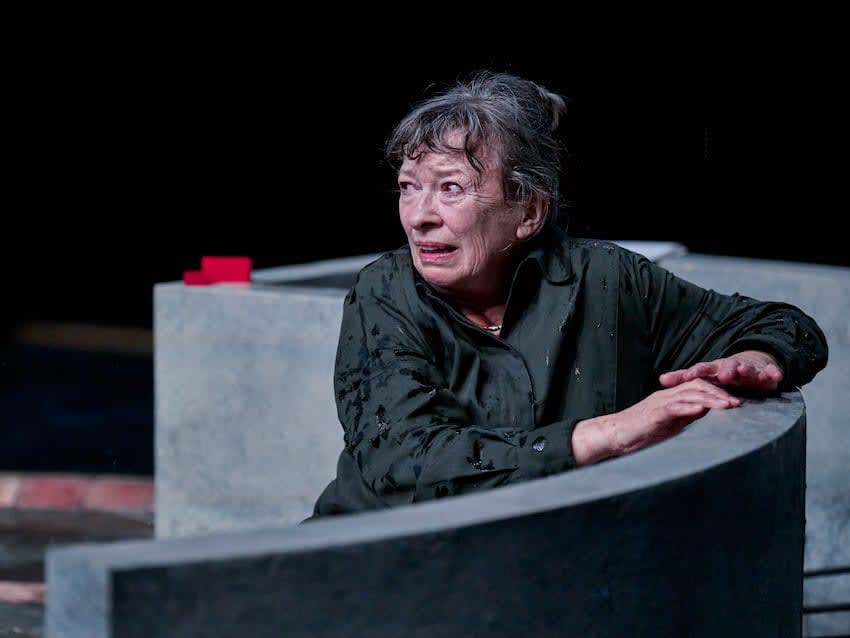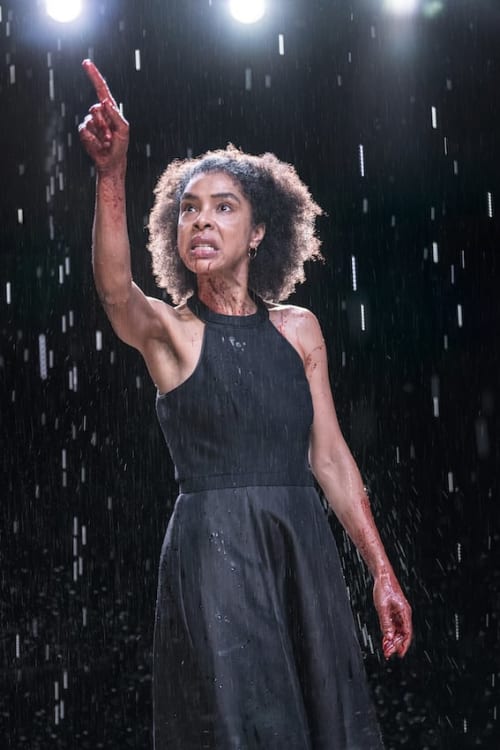 Director Dominic Cooke delivers a direct and gutsy version of Euripides' searing drama using the 1960s adaptation by American poet Robinson Jeffers. He has trimmed it down a little, losing some subsidiary characters, and the result is a tense 90 minutes in which every word counts.
Though its leading characters may be princes and rulers with gods in their ancestry, they aren't living out a destiny plotted on Olympus. Euripides was interested in human interaction. Medea has done some terrible things in the past but they were all in support of Jason, the man she had fallen in love with. Now, after ten years of marriage and two children, he has put her aside to make a new advantageous marriage. It is hardly surprising that she is revengeful.
Medea's nurse (Marion Bailey), a chorus of three women of Corinth (Jo McInnes, Amy Trigg and Penny Layden) and later Medea herself recount the back-story, but first we see Jason, or rather Ben Daniels who plays him and all the other male characters, pacing the stage's perimeter in slowed-down motion, picking up a jacket or a prop or shedding a garment as he becomes a new character to enter the action, which takes place in a tile-patterned courtyard.
We see him first as the tutor to Medea's sons, bringing bad news, but Daniels is always there, an ominous male presence underlining the different status of women, and not just in the ancient world, for designer Vicki Mortimer puts these people in today's dress.
We hear Medea before we see her: a cry from the floor below, a woman so desperate she wants to die. The women of Corinth, seated among the audience, show her some sympathy: "she's a witch," they say, "but not evil." They understand why she wants to pay back her husband, though they have no idea how far she will be prepared to go.
Now Daniels becomes Creon, King of Corinth. He is named before we see him; there is never any doubt about what character he is currently playing. Medea is to be banished. Creon is afraid of Medea, wants her gone, but relents and allows a day before her expulsion.
A couple of circuits around the stage and Daniels is Jason confronting Medea, saying she brought this on herself, showing us an arrogant male who had expected female compliance. Next, he's back as Aegeus, King of Athens, his camp characterisation bringing a breath of comedy before the darkness that is to come.
With his children, we see another side to Jason, a loving father, and it is then that in this production Sophie Okonedo, for a remarkable moment, made me share Medea's insight and understand the logic of revenge that leads to the rest of the drama.
There is a rawness in Sophie Okonedo's performance, uncluttered by false histrionics that gives it immediate urgency. She knows; we just hear the cries of the slaughtered. The final scene as Jason is confronted with what she has done is electric. From both, this is acting of a high order that surmounts the distraction of the season's cliché rain effect.
@sohoplace has another success to celebrate.
Reviewer: Howard Loxton