Mercury Fur
Philip Ridley
Theatre Oikus
C Chambers Street
–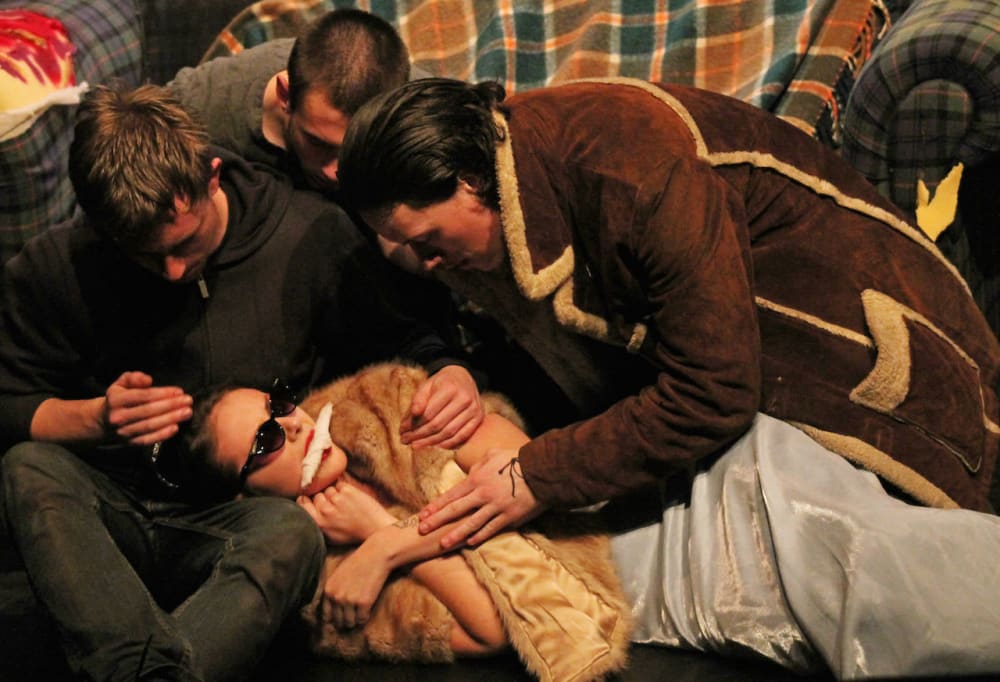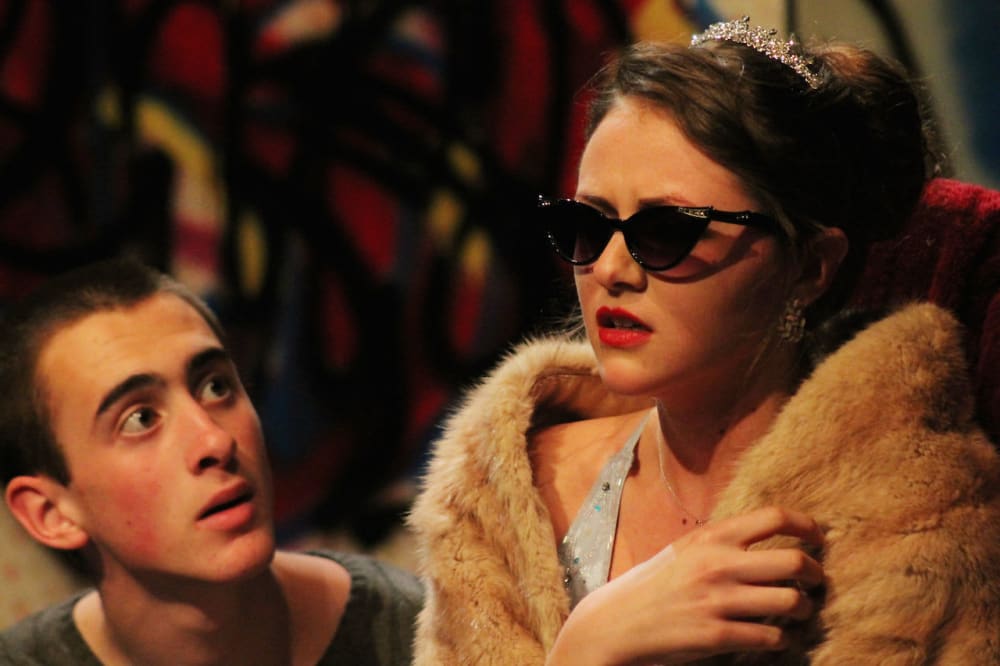 Theatre Oikos has established itself as an up a coming theatre company which has performed some stunning theatre in Edinburgh over the years.
This year it brings Philip Ridley's highly controversial and graphically violent play Mercury Fur to the Fringe.
Set in a dystopian vision of society breaking down after cataclysmic riots, this visceral, explicit play is powerfully performed with energetic, confident acting from this impressive young company.
Law and order have broken down. Gangs are ruling the streets and rampaging through supermarkets with machetes killing shoppers and the British Museum has been razed to the ground with its contents looted.
Set in a dilapidated East End flat littered with detritus, a party is planned for a city banker but this is no normal party.
And who has caused the invasion of hallucinogenic butterflies that are being devoured by the citizens that cause loss of memory?
Two brothers, Elliot (Jacob Crossley) and his younger sibling Darren (Benny Ainsworth), are desperate to survive as best they can.
Their relationship is tense but loving. There are moments of childhood memories replayed with joyous fun contrasted with the painful realism of their gritty task ahead.
Living in the neighbouring flat is the hyperactive Naz (Harry Stopps) who wants to be part of this bizarre experience that results in horrendous dramatic consequences.
A young boy (Jonathan Khan) has been drugged and is "the party piece", little knowing that his fate involves a meat hook and a camcorder.
Responsible for all this sadistic violence is the ruthless Spinx (Harry Gaff) who has organised this horrific fantasy for a banker (Alex Allan Crew).
Frances Crossley is the enigmatic Duchess who exists in a world of her own, drinking champagne, and is so befuddled that she is living out the life through The Sound of Music.
Completing this disparate group is Hugo Salter as Lola the transsexual "sister".
Impressively directed by Jules Crossley with moments of dark comedy, this is a production that is not for the faint-hearted but one to see.
Reviewer: Robin Strapp