Merlin
Ollie Birch and Ella Castell composer Rob Castell
Nuffield Theatre Company
Nuffield Theatre Southampton
–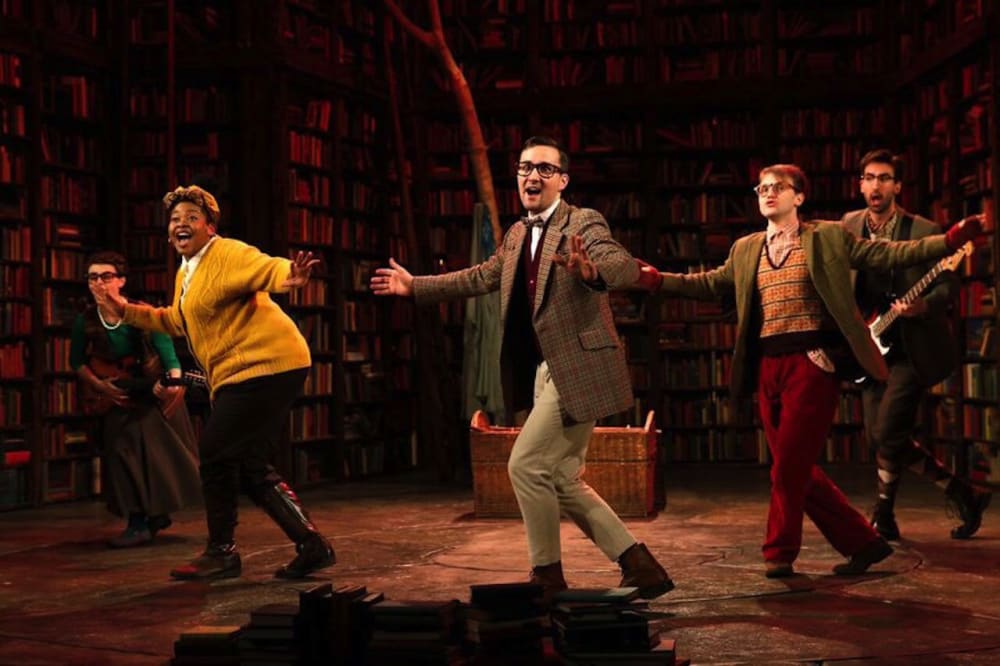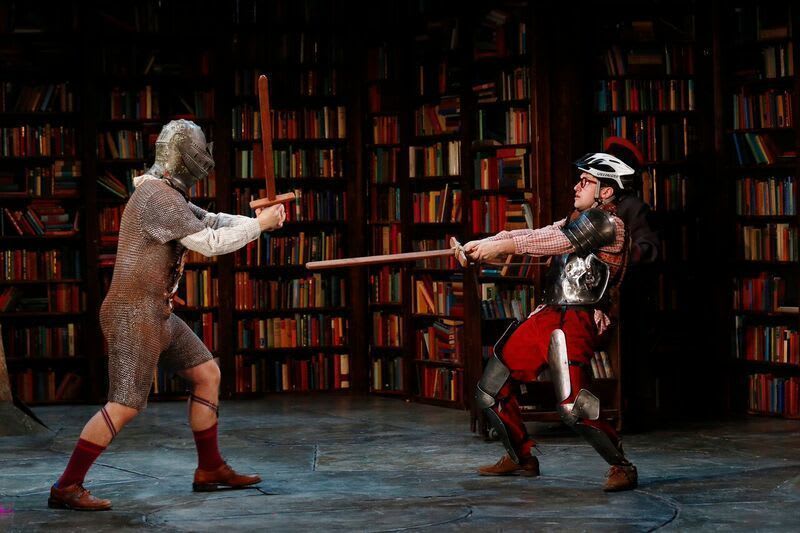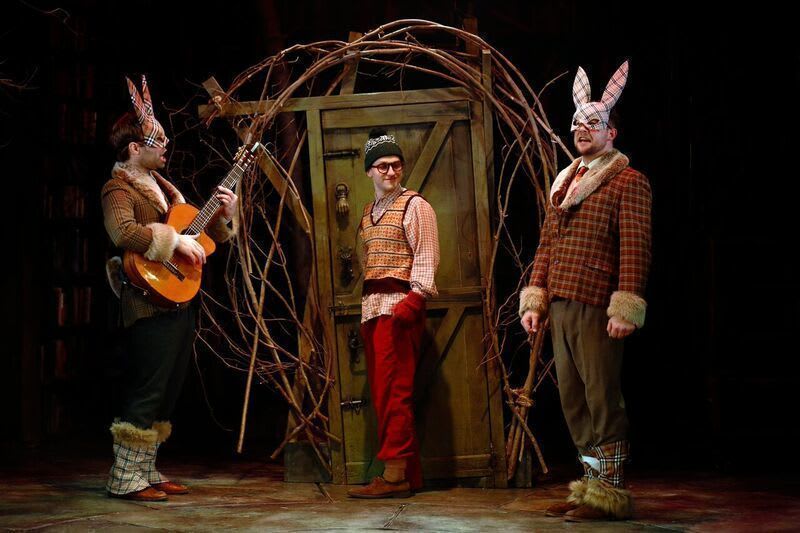 The Nuffield Theatre's festive production this year is Merlin, an enchanting, refreshing new twist on the Arthurian legend created by Ollie Birch and Ella Hickson with music by BAFTA nominated Rob Castell.
The impressive set by Yannis Thavoris recreates the "forbidden library" with floor to ceiling bookcases brimful with old books but not all is as it seems since they cleverly open up and slide apart to reveal hidden passages and props.
The story is told by a group of stereotypical librarians who have gathered together to perform this magical story of young Arthur.
The highly talented cast multi-role creating totally believable characters, as well as playing the instruments on stage, with the action moving from the present day to medieval times.
Fred Lancaster is a splendid Arthur following his "code of honour" and is destined to become king.
His faithful friends are Gwen, the effervescent, strong Kayla Meikle, and the fledgling magician Merlin, wittily portrayed by Adam Welsh complete with geeky glasses and a bobble hat.
King Uther (Joshua Manning) has forbidden magic to be performed in his kingdom, the surprising reason is only eventually revealed. He also plays the Scottish King Lot with aplomb.
Sophie Reed is delightful as the Lady of the Lake. She has a beautiful singing voice and holds a vital secret. By contrast, she also plays the controlling footman Carac.
However, danger is lurking in the kingdom as the fearsome dragon has returned to cause havoc amongst the people.
Arthur and his friends have escaped to the north where he meets his bride-to-be, the petulant, scintillating Scintillata (Aryan Ramkhalawon), who is panning the fairy tale wedding.
However there is competition for her hand in marriage by the mini kilt wearing Frenchman Garotte, a very funny performance by Rob Castell.
There is also a hilarious duel between Arthur and Garotte with wooden mobile bookcases used as horses.
Director Liam Street keeps the action moving with some striking theatrical effects. Look out for the large, frightening dragon and the rabbits who are the "bouncers" to the entrance door to the fairy kingdom. It is all dramatically lit by Andy Purves.
Eventually, Merlin and his friends have to face and fight the dragon in an exciting battle with an unexpected result.
There are some admirable messages about the power of books and the importance of reading at the end.
This is a highly enjoyable, spellbinding production that was enthusiastically received by the large audience of children and grown-ups. It's the perfect alternative to the traditional Christmas pantomime.
Reviewer: Robin Strapp