Merrie England
Music by Edward German, libretto by Basil Hood
Finborough Theatre, London
–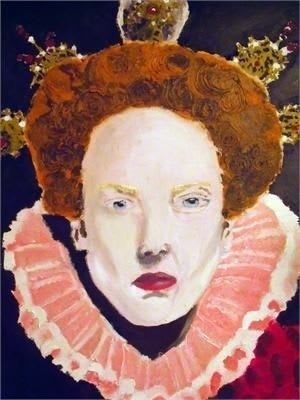 The Finborough is celebrating British music theatre with a revival of Edward German and Basil Hood's Merrie England, which premiered in 1902 at the Savoy Theatre and hasn't had a professional performance in 52 years. I am not surprised.
The operetta, modelled on Gilbert and Sullivan, has always been popular with amateurs. 500 amateur dramatic societies staged Merrie England during Queen Elizabeth II's coronation year in 1953 and it was amateur societies again who gave it another boost in 1952 (Silver Jubilee) and 1977 (Golden Jubilee).
Merrie England conjures up images of doublets and hoses, thatched roofs, ye olde tea shoppe, maypoles, May queens and morris dancing. Merrie England never really existed. It has always been an imagined, idyllic historical, pastoral past.
The operetta is both a genuine pageant and a comic send-up of a pageant. I remember years ago seeing Joyce Grenfell play Elizabeth I in an amateur pageant in a film version of Eric Linklater's Poet's Pub and she was very funny dismounting from her horse in her familiar gushing, toothy way.
Basil Hood's book divides its time between three groups. In one story Sir Walter Raleigh (Michael Riseley), whom the Queen loves, writes a love letter to her lady-in-waiting, Bessie Throckmorton (Gemma Sandzer). The Earl of Essex (Stephen Darcy), who also loves the Queen, manages to get hold of it and gives it to Elizabeth (Virge Gilchrist), hoping his rival will get the chop.
In a second story, Windsor yokels (Christopher Killik and Stuart Hickey) celebrate May Day, hunt a witch (Nichola Jolley) and fall in love. In a third story, a vain itinerant actor (Daniel Cane) wants to stage a pageant and act all the leading roles, including Robin Hood and St George.
Edward German's score is full of tuneful ballads, romantic arias, patter songs and stirring patriotic numbers. The musical high spots come when all 18 members of the company are singing the finales to Acts I and II.
Alex Sutton's production is heavy-handed. Merrie England is strictly a collector's item and collectors could have to wait until 2022 for the next opportunity to see it.
Reviewer: Robert Tanitch