Michael Flatley's Lord of the Dance: Dangerous Games
Michael Flatley
Michael Flatley
De Montfort Hall, Leicester
–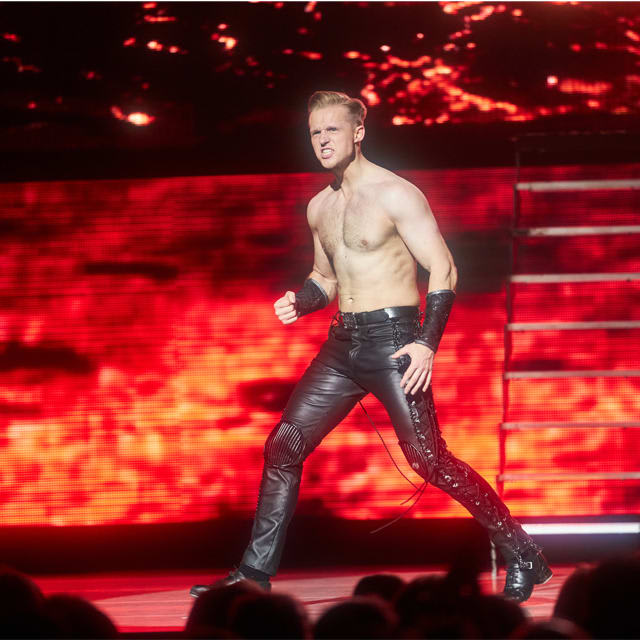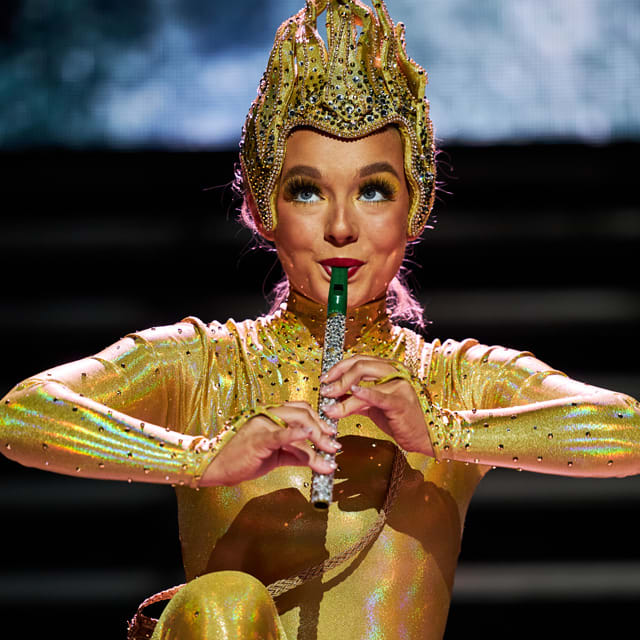 Michael Flatley is a global phenomenon. Lord of the Dance, Flatley's childhood dream which he turned into reality in 1996 after leaving the also-phenomenal Riverdance, is "the most critically acclaimed dance show of all time", "the biggest grossing tour in the history of entertainment", seen by over 50 million people in more than 50 countries and now celebrating 25 years of standing ovations. All this we know from the glossy programme, the opening video sequence, another video sequence towards the end of the show, and regular reminders on the web site. It's fair to say, in terms of self-promotion, Mr Flatley is not backwards in coming forwards.
This iteration of the show is now in the early stages of a European tour, and features new staging, music composed by Gerard Fahy and costumes by Adrian Gwillym.
Flatley's freer style of Irish step dancing is thrilling; the percussive speed and straight-backed military-esque drilling mesmerises during the hard shoe sequences, and the more expressive and balletic soft shoe elements are no less impressive.
Lord of the Dance is based on Irish folklore and is essentially a battle of good over evil, with added "boy meets girl". Our hero, the Lord of the Dance, complete with boxer-style champion's belt, fights against The Dark Lord to stop him taking over Planet Ireland. The Dark Lord and his gang are aided in their quest by Morrighan, a temptress who turns our hero's eye from his love interest Saoirse to steal his Lord of the Dance belt. With help from Little Spirit and after a high-kicking showdown, the Lord of the Dance's belt and powers are returned and The Dark Lord is dispatched into oblivion.
Video projection onto a large screen suspended above the stage helps with scene-setting, although this is more about mood than driving any narrative forward. Planet Ireland is depicted as green fields, flowers and butterflies, stone arches, silver moons and Celtic crosses, and more sinister lava flows, fire pits and iron forges.
Matthew Smith performs the Lord of the Dance role, as well as chief audience rouser, and his and the entire company's execution of the mind-blowingly fast steps, kicks and leaps are breathtaking.
Creator, producer, choreographer and director Flatley retired from performing the lead role in 2016 however his presence is still very much in evidence via the videos top and tailing the show and a projected sequence of three Mr Flatleys in an "anything you can do, I can do better" step-up feature once the storytelling finished on stage.
Erin the Goddess (Celyn Cartwright) sings several numbers on stage, beautifully performed but there isn't a clear connection to the action. It wasn't until act 2 that the story gained clarity, leaving a feeling this is more a collection of greatest hits rather than defined characterisation, and what is evident there feels stereotypical. The projected video of past performances also distracts from the live performance, reinforcing the idea that this is more a celebration of 25 years of the Lord of the Dance show rather than a performance of Lord of the Dance in its own right.
There is no doubt Flatley has been a major innovator in Irish dance, and his global success with this and his other shows is hugely impressive. Judging by the audience reactions and profusion of fanwear, already ardent supporters still come to marvel at and enjoy his style of dance and this performance has added at least another five to the ongoing standing ovation count.
Embracing technology with use of video is a positive and forward-thinking move, but this is utilised to go back to the past; my question is, in another 25 years' time, how will this show have developed for newer audiences?
Reviewer: Sally Jack