Middle
David Eldridge
National Theatre
National Theatre (Dorfman Theatre)
–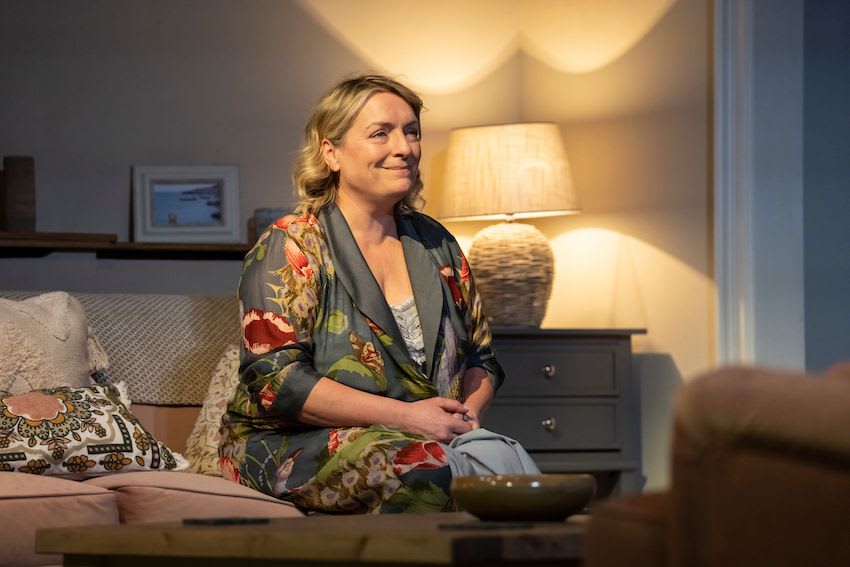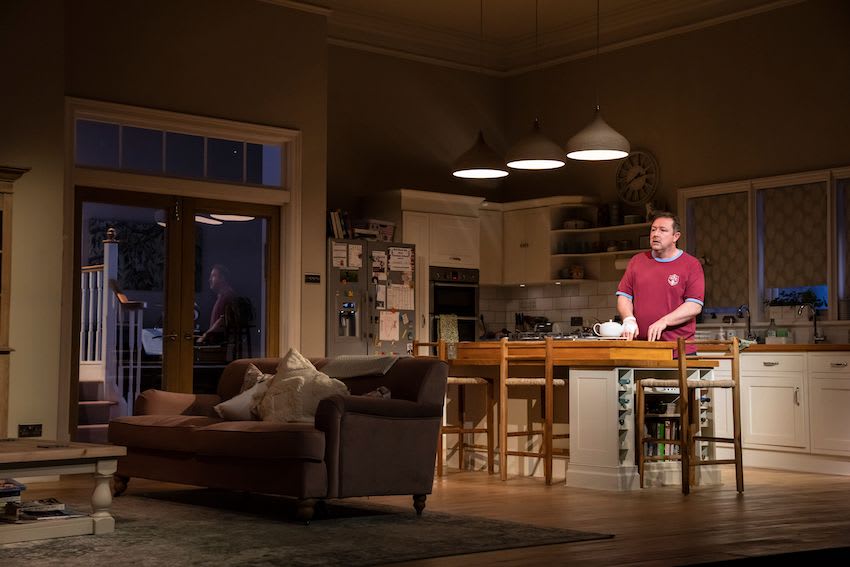 It is the middle of the night, but Maggie couldn't sleep and she has got up to heat some milk. Husband Gary woke up, went for a pee and then came downstairs to see if she is OK. Out of the silence, she tells him, "I'm not sure I love you any more."
That's how David Eldridge's new play kicks off, with a line that in an old fashioned play might have been a first act curtain. Maggy and Gary are a middle-aged couple with an eight-year-old daughter conceived after years of miscarriages and IVF treatment whom they send to a private school. They live in a big house: five bedrooms, room for the big family Gary had hoped for or the guests whom they have never invited.
He is an Essex boy from a working class background who has a job in the city that just about covers the mortgage and school fees. She had hopes of a career in the creative world but ended up in an office, but that was better than the loneliness that motherhood brought her and the frustrations of dealing with a difficult daughter; she went back to work when Annabelle reached school age.
For nearly two hours of soul-searching revelation, they talk in real time as the dawn comes up. At first, Gary's mind is more on the next day's lunch when his parents are coming—he's forgotten to take the joint out of the freezer, but at last he really listens and it sinks in. She's met someone else, she hasn't yet been physically unfaithful, but she's found a soulmate who shares her interests. He at last finds his own voice.
Eldridge paints a very real picture of the awkwardness, the attempts to rebuff, the frustration and the caring that is still there and actors Claire Rushbrook and Daniel Ryan work well together, both giving honest and sensitive performances. It is a play that is painful and moving. The characters' personal foibles sometimes add a leavening of humour, but it was probably the tension between them or perhaps self recognition that prompted the nervous cackles of laughter that came from some parts of the audience.
The large house with its surplus space that Fly Davis's set presents in such detail becomes a metaphor for what is missing in this couple's life and Polly Findlay's direction makes even the odd illogicality seem natural, though eight-year-old Annabelle must be a very sound sleeper.
Middle is not be easy watching. It is the kind of crisis that so many couples experience, but both actors give superb performances and it is highly recommended.
Reviewer: Howard Loxton