Middlemarch: The Doctor's Story
Adapted by George Beevers from the novel by George Eliot
Orange Tree Theatre
–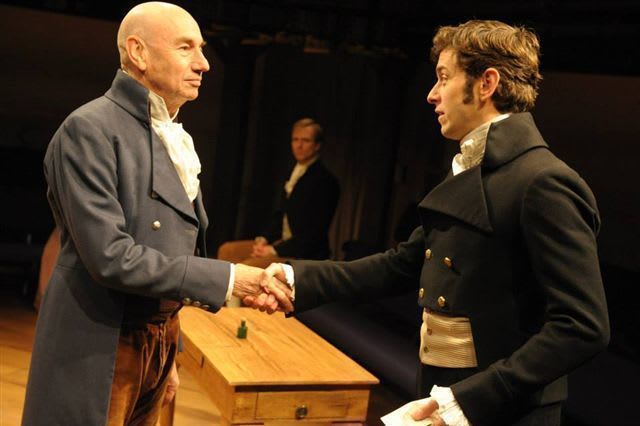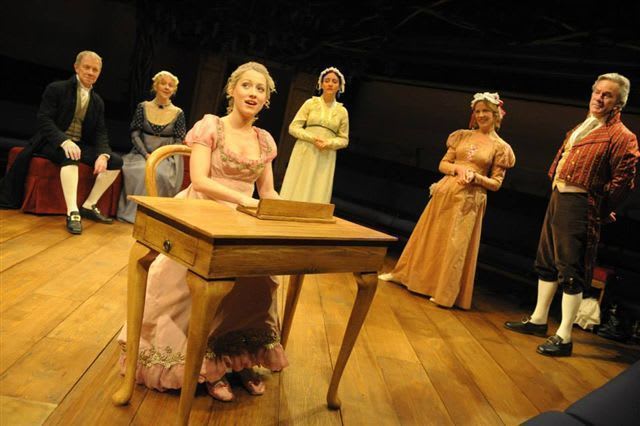 George Beevers's three-part adaptation of George Eliot's novel set in a small Midlands town just before the passing of the 1832 Reform Act disentangles the story lines of three of its main characters to make separate plays.
Many of the same characters appear in each part and there will be some key scenes that recur but, with this second play, it becomes clear each play in this adaptation can stand alone, not least because the incidents that do recur are seen from different perspectives.
It is perfectly possible to enjoy each play on its own; though of course there will be added resonances for those who chose to see them all.
The play moves at a spanking pace with characters introduced and action linked by swift narration, which is often delivered, phrase by phrase, by a succession of voices. These actors now handle this with such perfect timing that it flows effortlessly between them, serving to embrace the whole audience by its dissemination.
For a change of scene, an actor will often move a piece of furniture while still addressing the audience, making a beautifully smooth transition in a moment. It all becomes part of the physicality of the production.
In The Doctor's Story, the emphasis shifts to idealistic Dr Lydgate, his charming but socially aspiring young wife Rosamund and banker Bulstrode, the benefactor of Lydgate's hospital, exploring the problems of the Lydgate marriage and the dark secrets of Bulstrode's past.
David Ricardo-Pearce makes it obvious why the young ladies of Middlemarch might see him as a catch. As we are told, "strangers have always had a fascination for the virgin mind", but he gives us his faults as well as his strengths. Though he has friends, others in town resent his reforming ideas.
Niamh Walsh's Rosamund now shows her longing to escape from small-town restrictions as much as the spoiled girl we had met before. As Bulstrode, Christopher Ettridge now gets the chance to show us more of the man's dissenting religiosity and self-indulgent relationship with heaven.
These are three fine performances that are at the centre of this story, but the whole company presents the same excellence and now plays as a fine ensemble.
With many characters from different layers of the community, there is doubling by several actors but adaptation and playing ensure that we are never in doubt as to which character is present. Beevers, directing his own script, has tongue-in-cheek fun with the same actress shaking hands as mother, aunt and daughter in instant succession. The speed with which he creates a scene is demonstrated by a moment when a billiard room is conjured up by six actors all suddenly pointing imaginary billiard cues around a table.
The third play, Fred & Mary, begins performances on 4 December and I am looking forward to it. All three plays can then be seen in repertoire for the following weeks.
Reviewer: Howard Loxton