Midnight – a New Musical
Book & lyrics by Timothy Knapman, music & lyrics by Laurence Mark Wythe, based on the play Citizens of Hell by Elchin
Sanan Aliyev, Debunk Theatre
Union Theatre
–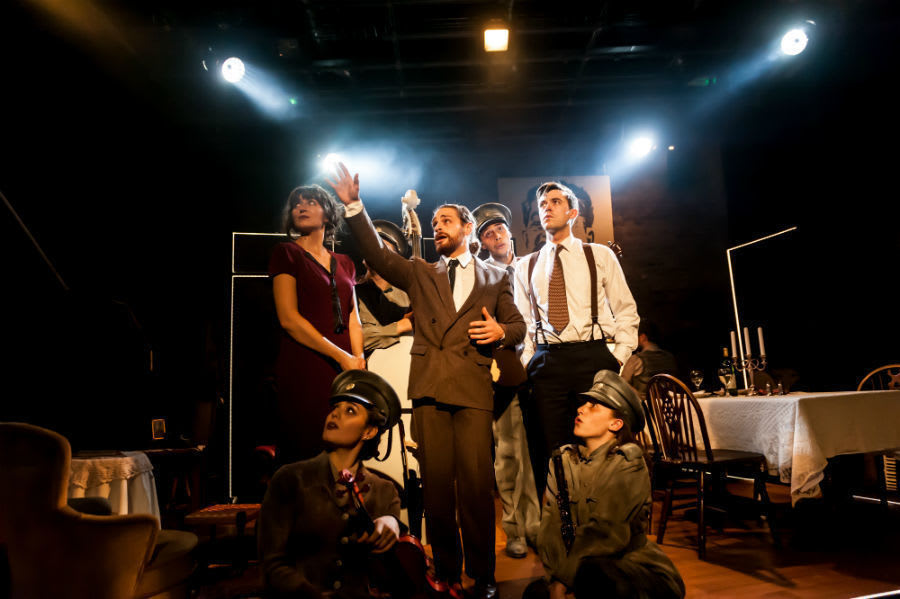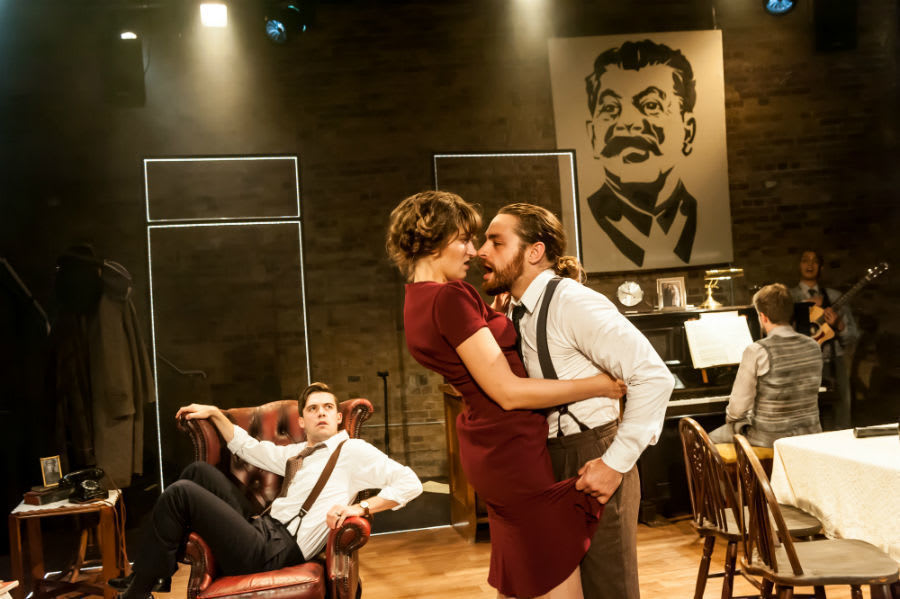 The monstrous cruelty of Stalin's terror in 1937 Azerbaijan is given a comedic treatment in Debunk Theatre's Midnight—a New Musical.
On New Year's Eve, the apartment of characters we only know as Man (Colin Burnicle) and Woman (Norma Butikofer) is visited by a mysterious agent (Leon Scott) of the secret police, the NKVD, who claims he just wants to make a telephone call.
Always charming, he is soon casually quoting from their private conversations and revealing to each of them the secret complicity of their partner in the State's torture and murder of innocent people.
The cast give a confident, fluent performance and the stylish set, lighting and musical style is evocative of the 1930s.
But the musical farce is low on dramatic tension and lacks a heart. There is nothing really at stake and no characters we can really care about. The most interesting character and the device that directs the plot is the ever-smiling, amiable secret policeman who might claim to be the show's point of view.
The horrific crimes of the regime are summed up in the words of the title of one of the many pleasant songs by the claim that "Everyone's a devil now and then."
Slow-moving and made slower by the insertion of music and an interval, the show raised a few smiles but little understanding or compassion for those caught up in the manic atrocities of 1937 Azerbaijan.
Reviewer: Keith Mckenna