Midnight Tango
Vincent Simone & Flavia Cacace
Opera House, Manchester
–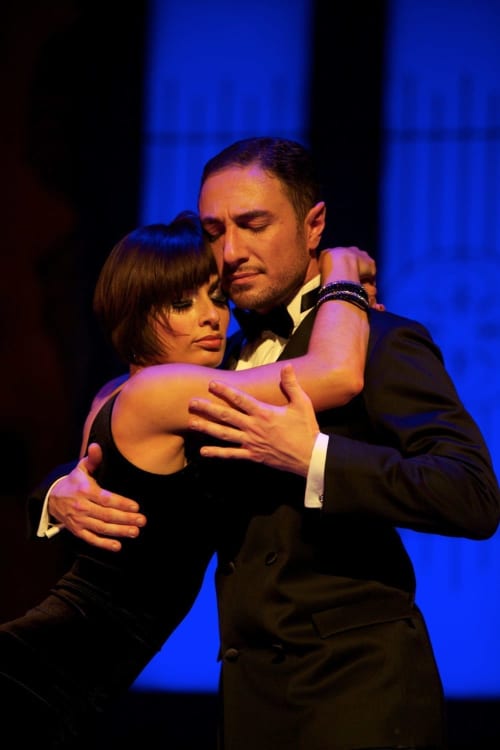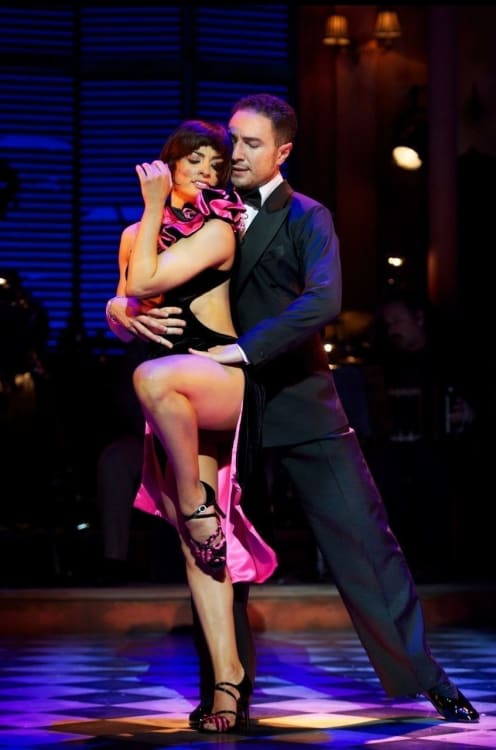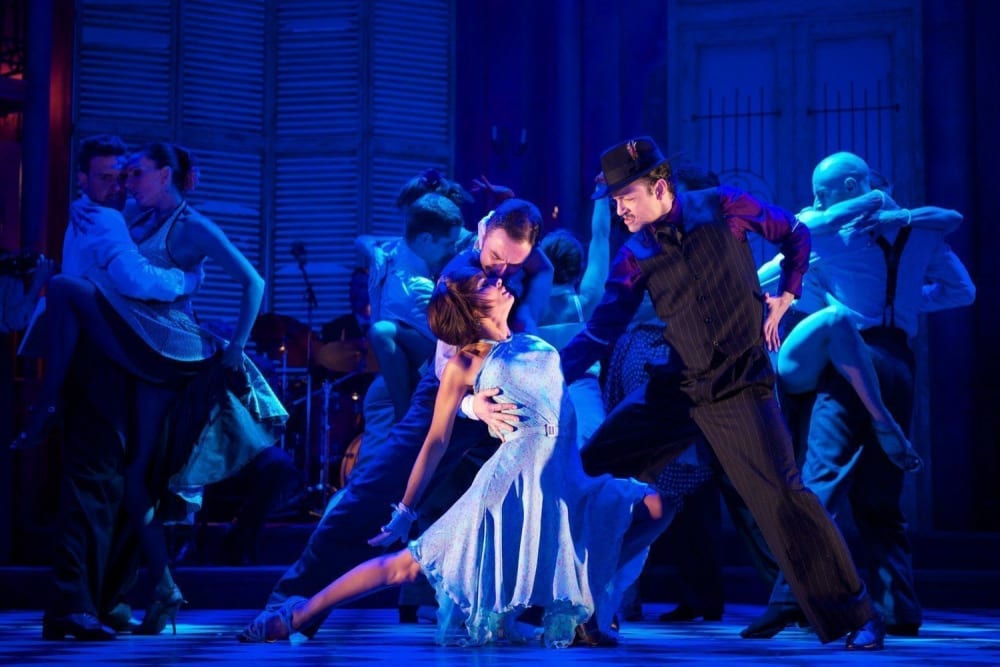 Sex on legs... it's a phrase really best copyrighted to the intimate dance art of Argentinian Tango.
Nothing better describes the sultry, intertwining steps at its heart, a style that has been pretty well monopolised by its principal exponents from TV's Strictly Come Dancing—Vincent and Flavia, so popular that surnames become superfluous.
Now on their second tour of this dance show, Signor Simone and Ms Cacace are greeted on stage like old friends, so can't—and don't—put a foot wrong.
With director Karen Bruce they have built a thoroughly-entertaining, perfectly-pitched production that should even enchant any dance disbelievers.
Midnight Tango has all the period charm—and one or two of the tricks—of a delicately-coloured silent film, with an added soundtrack.
Dispensing with spoken narrative, it's all set in the splendid surrounds of a Buenos Aires bar. Designer Morgan Large has created the kind of setting you would be delighted to fall into, while James Whiteside lights it all with a Vettriano palette of colour.
Its regulars are a strutting and preening crew of tango dancers who fall in and out of each other's arms with casual insolence. Barkeepers Rosa (Tricia Deighton) and Carlos (Anthony Renshaw) add neat silent comedy touches. She packs a lot into a tiny cameo, even a smoky version of Tom Waits's "Temptation".
Principal vocalist Miguel Angel is backed by an on-stage five-piece, Tango Siempre, whose haunting mix of tango standards mirrors the show's changes of mood.
Even in a cast of international dance stars, Vincent and Flavia stand out, naturally, and their showpiece tango of reconciliation, at the show's close, is both breath-taking and moving.
Even if you miss this midnight bus though, the duo have another Strictly spin-off—Dance 'Til Dawn—along in the new year.
Reviewer: David Upton