A Midsummer Night's Dream
William Shakespeare, adapted by Hannah Drake and Justin Palmer
Insane Root Theatre Company
Lido, Eastville Park
–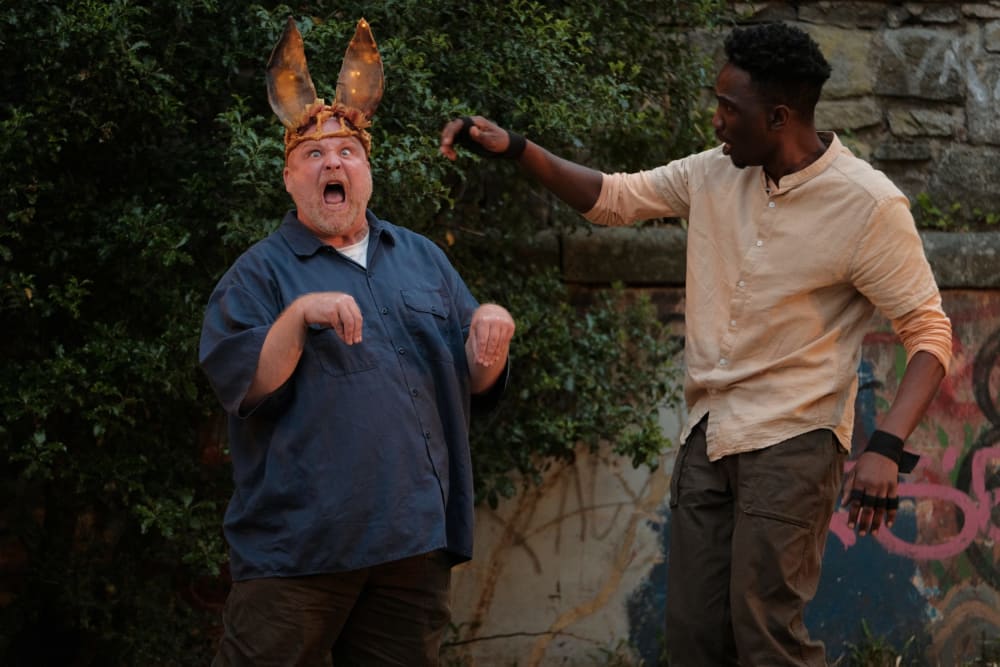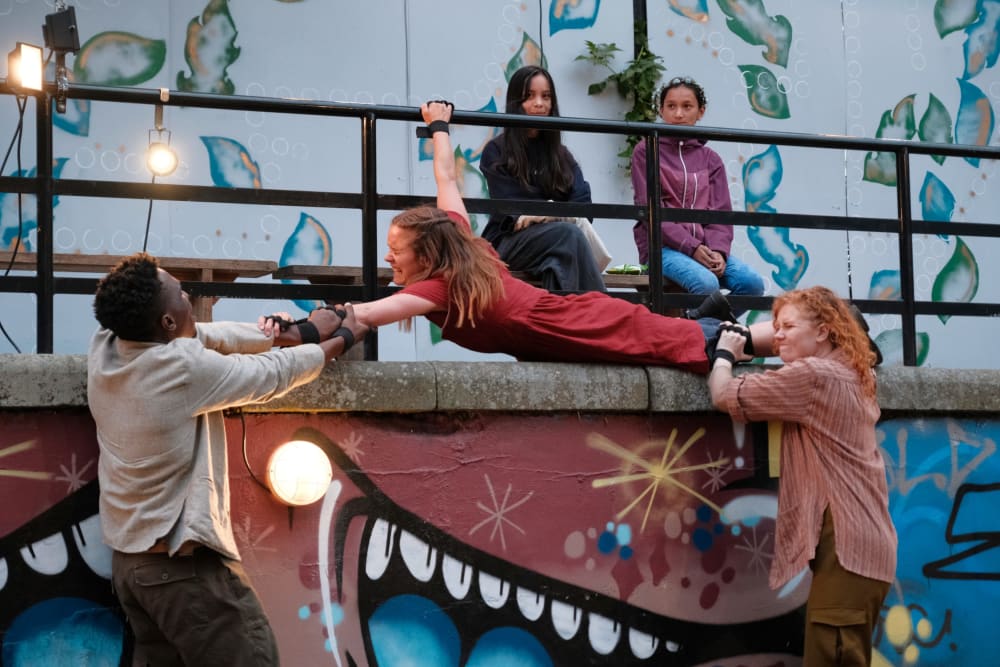 Insane Root Theatre brings Shakespeare's A Midsummer Night's Dream to Bristol throughout this summer.
Set in an abandoned Victorian lido in the city's Eastville Park with overgrown bushes and an overhanging tree canopy, this repurposed area brings a mystical dimension to the magical fairy world of Shakespeare's ancient Greece.
Lighting designer Edmund McKay suspends globes of light across the old pool and from trees, or fairies carry flickering lanterns as they emerge from bushes. As the light wanes, the surroundings engulf us in the dark summer light of the mysterious wood. Even the slight hint of rain adds to the damp atmosphere of the deep forest setting.
A small delightful cast of nine, with many doubling up roles, shift between roles with only slight costume changes. The choice of accents to differentiate characters in some cases were a little ambiguous and initially distracting. Puck's clearly Bristolian lilt was an enjoyable and cheeky nod to the production's roots. Ironically, only Byron Mondahl, playing Bottom, has only one role.
Movement director Kev McCurdy makes great use of the space. The unique setting is fully exploited by director Hannah Drake with cast members running through the audience or jumping from the pool walls or out of bushes. The mystical atmosphere is enhanced by Ellie Showering's a capella harmonies and musical direction.
It is a classic summer favourite, although there is no getting away from some of the weaknesses in the original play. The drawn-out and repetitive nature of the staging of the tale of Pyramus and Thisbe could have been shortened. But overall, the energetic physicality of the production brings a refreshing vitality to this uniquely staged performance.
Insane Root Theatre continues to mine Bristol's unique heritage to stage productions and bring theatre closer to the community. The overlooked Eastville lido provides a magical backdrop to this familiar favourite—re-energising the play and hopefully doing something similar for the city of Bristol.
Reviewer: Joan Phillips