Milk Presents: Self Service

Milk Presents / Escalator East to Edinburgh
Northern Stage at King's Hall
–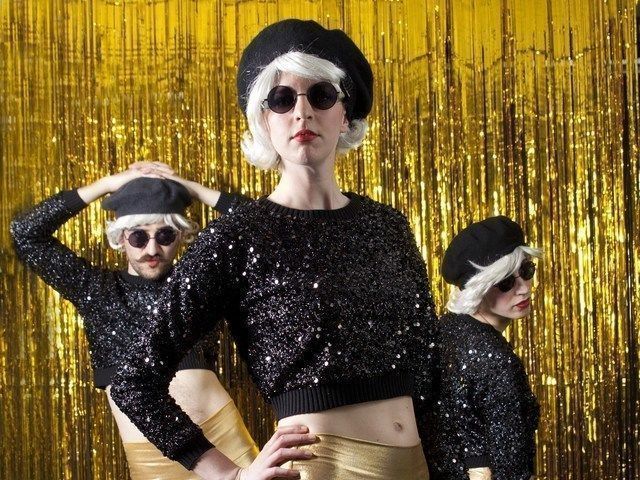 Having stormed the last few years of the Edinburgh Fringe Festival with their unique brand of gender role explorations with Bluebeard: A Fairytale for Adults and A Real Man's Guide To Sainthood, Milk Presents have returned in 2014 with Milk Presents: Self Service.
The show is ostensibly an exploration of the meanings and common understanding of the concept of 'Queer', as shown via the medium of cabaret.
Company regulars, Ruby Glaskin, Lucy Doherty and Adam Robertson, handle the majority of the action, each decked out in matching sunglasses, high heels, gold hotpants and blonde wigs.
Of course, without audience participation it wouldn't be a proper Milk Presents show, and this time round, they go the full hog and invite a pair of hapless attendees to compere the action from a preset script. What follows is a full cabaret act, complete with singing, dancing, mime and a healthy amount of humour.
Were that all there was to Self Service, it would simply be a good Fringe show. Instead, it elevates itself to being something important by never taking the subject matter too far into comedy.
In fact at one moment the show decants into a deliberately uncomfortable series of sexist laddish jokes, only to contrast by turning the idea on its head a few moments later. Similarly the show makes quite cutting points about the associations of queer with gay men, and the ostracisation of the trans* community, and the place of gender, self worth and sexuality in society, without ever breaking from the pre-established comic cabaret setup.
An absolute gem, and every minute spent with Milk Presents treading these boards is a gift, not just to the Fringe, but to all types and catagories of people everywhere.
Reviewer: Graeme Strachan