Minefield
Lola Arias
A LIFT co-commission with Royal Court Theatre, Brighton Festival, Le Quai Angers and Künstlerhaus Mousonturm
Royal Court Theatre
–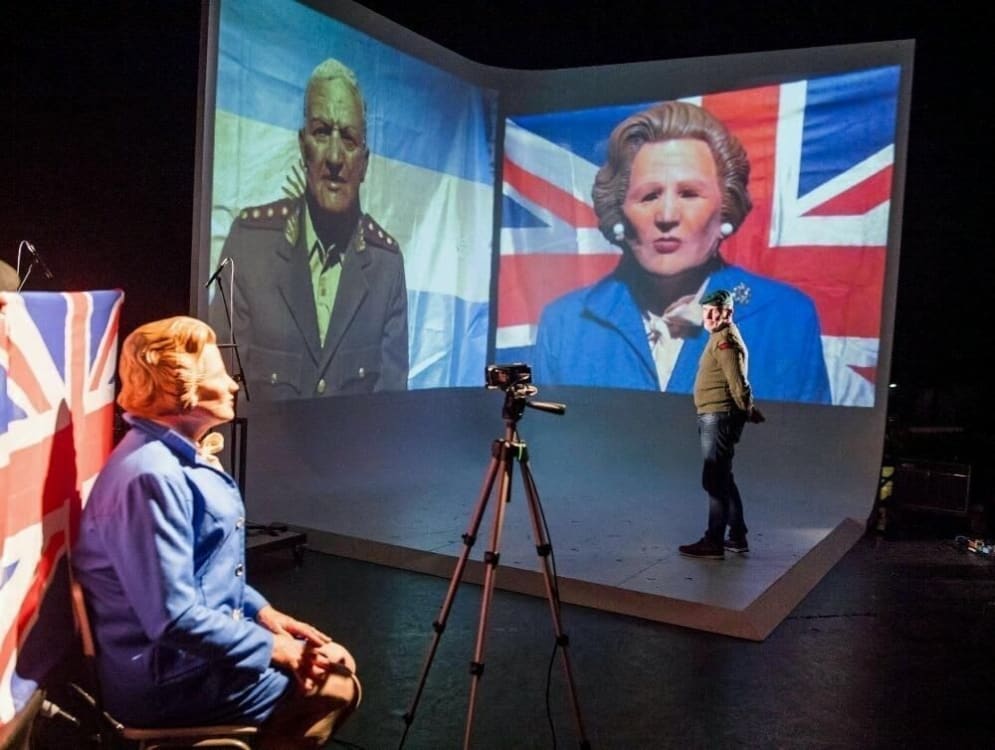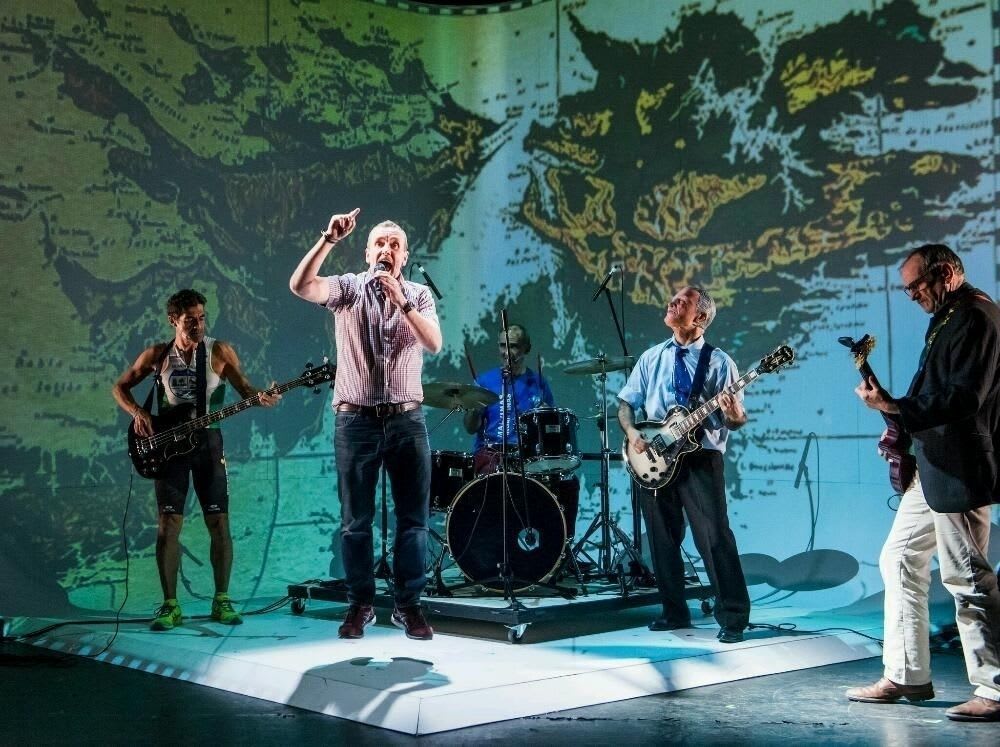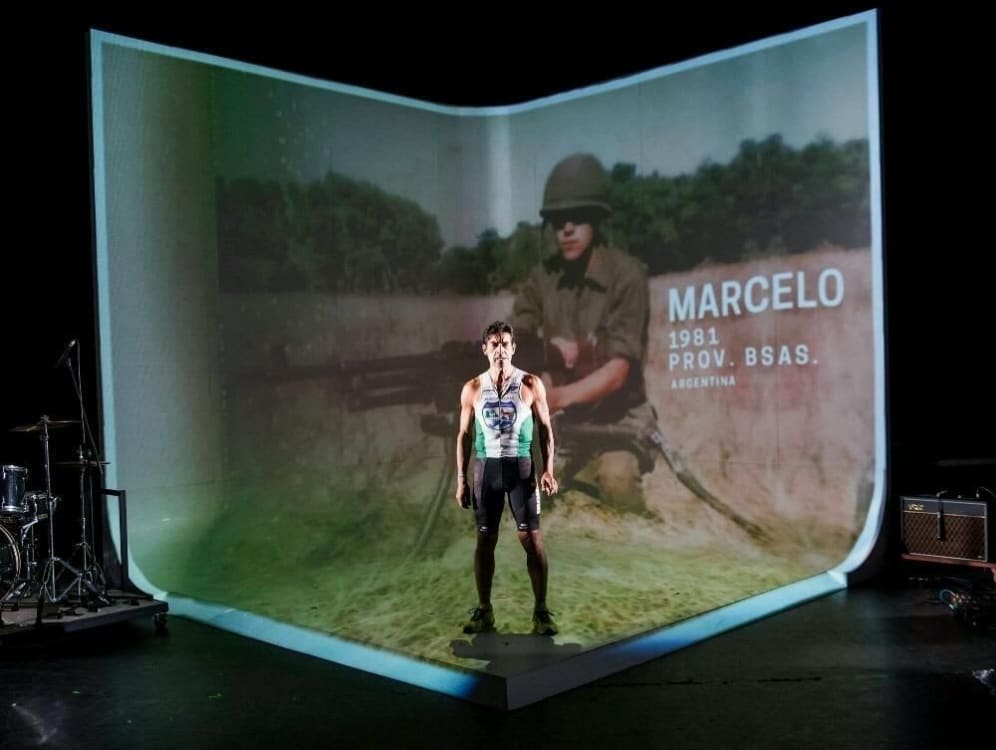 Lola Arias's production of Minefield brings together three Argentinean veterans and three British veterans of the 1982 war between Argentina and Britain for control of the Malvinas / Falklands.
The minefield of the title is a literal one in which one of the Argentinean veterans was almost killed when his own army forgot to mention it existed to the soldiers he was with. A number of them were killed by the mines.
It also represents the explosive disturbing memories of that war they continue to carry with them.
The former British soldier Lou Armour is now a special needs teacher. He recalls breaking down in tears during a 1987 documentary about the war as he talked about the final words in English of an Argentinean soldier dying of his wounds. His complicated feelings about the event include a sense of shame at having let his side down by the display of emotion.
Rubén Otero was a sailor who couldn't swim but managed to survive the sinking of the Belgrano by spending forty-one hours on a tiny lifeboat crowded with twenty people. Since then, he felt it was his duty to the three hundred and twenty-two who died in the ship to make himself available to talk about the event.
Argentina's dictator Leopoldo Galtieri imposed tight controls on what people could know about the war. That included the way the large conscript army had been treated by its own government.
The veterans describe how returning soldiers were not allowed to see their families until they had been fattened up and then only on condition they did not speak about what had happened to them.
The return of some British prisoners was also unusual. Lou Armour was one of those pictured in newspapers across the world showing him being taken prisoner with his hands raised.
Lou recalls being herded blindfolded onto a plane and fearfully thinking about the reports he had read of the Argentinean murder of detainees during its infamous dirty war.
However, the prisoners were simply flown to Uruguay and released. A British official left them in a hotel giving them strict instructions to sign for any drinks they consumed. They had many drinks for which they duly signed as Margaret Thatcher.
The show mixes the veterans' stories with short video clips and occasional performances as a band of musicians. Despite not having a common language, they have clearly bonded during the ninety-eight days of rehearsal.
The stories are sensitive and often moving. The six still have their views about which country was right in that war but, as the director Lola Arias explains, this show is about personal memory rather than political history. It can leave you not with a sense of anger but with a more reflective sense of the waste that such wars can cause.
Reviewer: Keith Mckenna