MINEFIELD
Lola Arias
LIFT
York Theatre Royal
–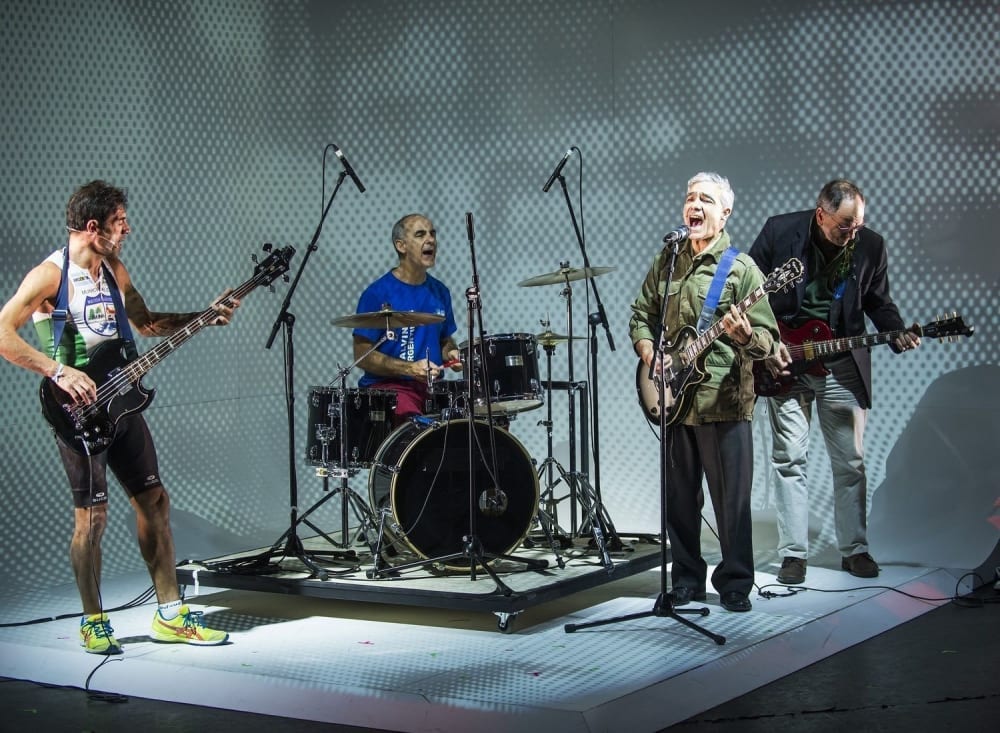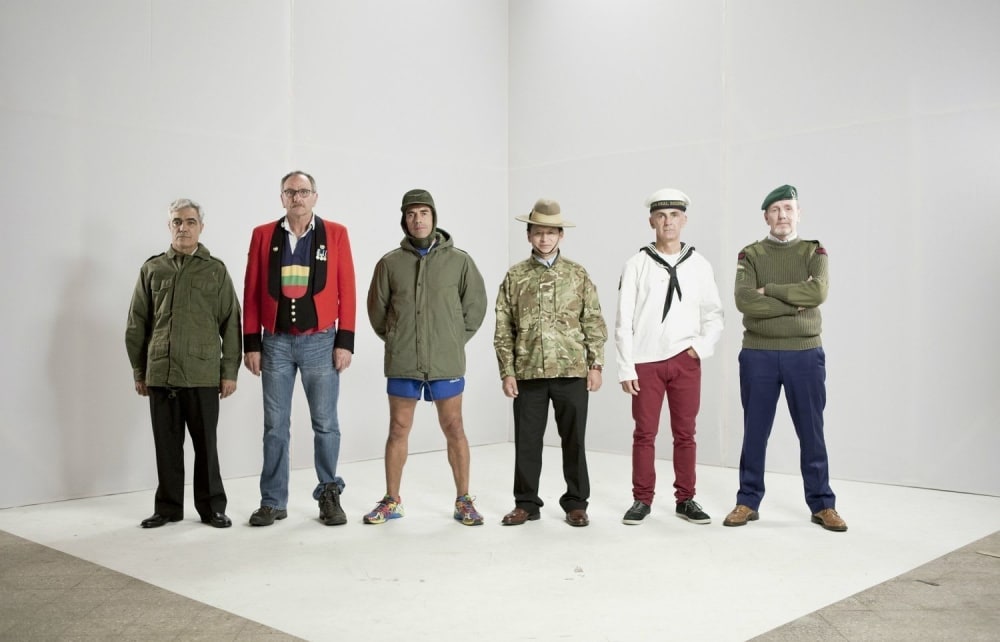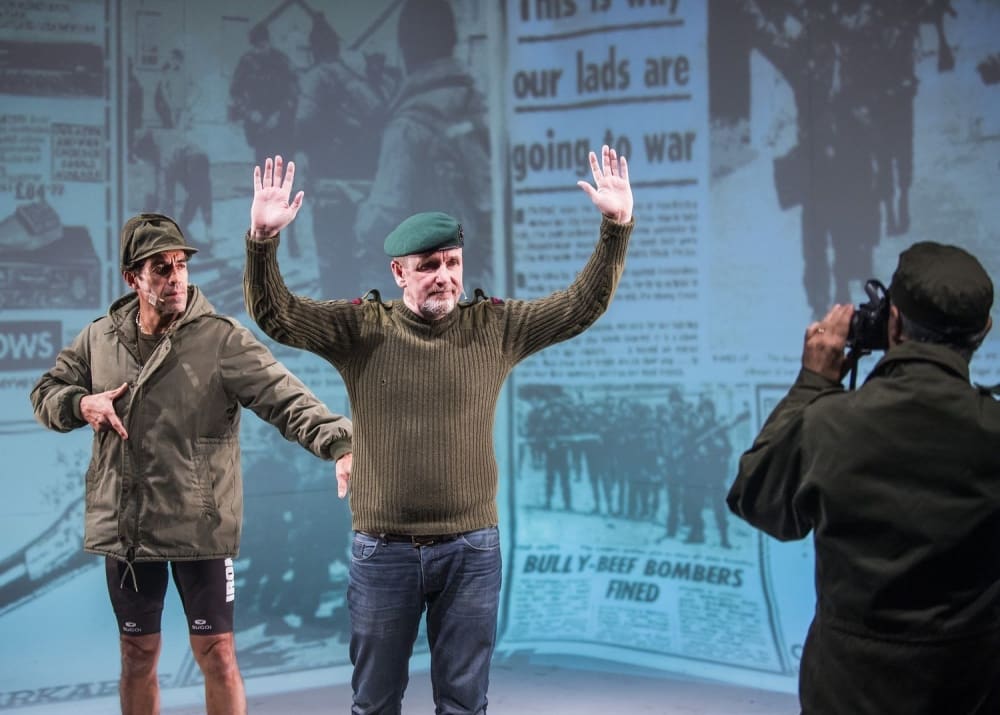 For many British people, myself included, the Falklands / Malvinas conflict of 1982 is more a piece of folk history than a living memory.
Wrapped up in tales of Thatcher's comeback from the brink of electoral defeat, it's perhaps more often cited in accounts of the events that enabled neoliberalism to become embedded in the UK's society and politics than as one of the last "old-fashioned", boots-on-the-ground, trench-based conflicts in which we've been embroiled. Unlike the two World Wars, it's rarely covered in history lessons. The lived experiences of its veterans are less frequently acknowledged and shared than those of the earlier hostilities.
Argentinian theatre-maker Lola Arias has set out to explore these experiences in a direct and cross-cultural manner, by bringing together three veterans from each side of the conflict to create a piece of group-devised, semi-verbatim theatre which has now been performed around the world.
Knowing a little of the mechanics behind the making of the performance is somewhat integral to the theatre-going experience, and the show itself lays out some of these processes, from first audition to writing and rehearsal. It flits between present tense, past recollection and dramatic reconstruction, in many ways evoking a film documentary format.
Its creator / performers Lou Armour, David Jackson, Sukrim Rai (on the UK side), and Ruben Otero, Gabriel Sagastume and Marcelo Vallejo (who all fought for the Argentinian forces)—all now in their mid-fifties or above—use tightly scripted direct address, original songs and a range of dramatic techniques to theatricalise the war and its aftermath from their own personal perspectives.
The reconstructions make inventive use of live camerawork, including some clever additions of foley sound, to backdrop the stories shared by the men. There is also something of a focus on artefacts from the conflict, with contemporary letters, magazines, video, scraps of tent and other items used as material links to the past, stamps of the authentic on the fabric of the piece.
Watching MINEFIELD is, then, a fascinating and at times uncanny experience, mainly because you are aware that standing before you are the individuals who themselves went through the experiences of war they are now recounting and reenacting.
The show's uncanniness may even have extended as it has run over months and years. These are not, of course, trained actors, and at times their delivery is stilted—though it is always confident. At times I found myself wondering how the experience of repeating these often traumatic episodes for audience after audience has affected the performances, and the performers themselves.
As Lou Armour puts it at one point: with even deeply moving and painful events "I wrap it up and tell it as a story". But through their refusal to glamorise or neatly "wrap up" the conflict into either jingoistic celebration or handwringing reconciliation—and simply through their presence as veterans sharing their stories—these participants pick their way through much more interesting territory than a performance by other actors in a dramatised story could ever have suggested.
If there's a clear conclusion here, it is that these six men have more in common with each other than with non-combatants such as the majority of the audience. The experience of coming together to create a piece of theatre about a conflict in which these six individuals had been sworn enemies perpetrating some vicious acts on each other has clearly forged new friendships and understandings. But MINEFIELD does not attempt to portray itself as a celebratory, reconciliatory or otherwise neat narrative. Even its title draws our attention to the risks it, and its participants, are facing in re-exploring and re-airing these memories.
At least half of these men mention suffering post-traumatic stress disorder and flashbacks—some triggered by the process of putting together the show. This is not a therapeutic exercise (though therapy sessions are depicted here, with humour, poignancy and seeming honesty). It is an open attempt to share some elements of the—to outsiders—totally unknowable experience of being and having been those "boots on the ground" in a conflict.
And it is a compelling, important piece of work. As the final song challenges us: "Have you been to war?"
Reviewer: Mark Smith