Minor Miracles
Malin Nilsson & Charlie Caper
Theatre Royal, Bury St Edmunds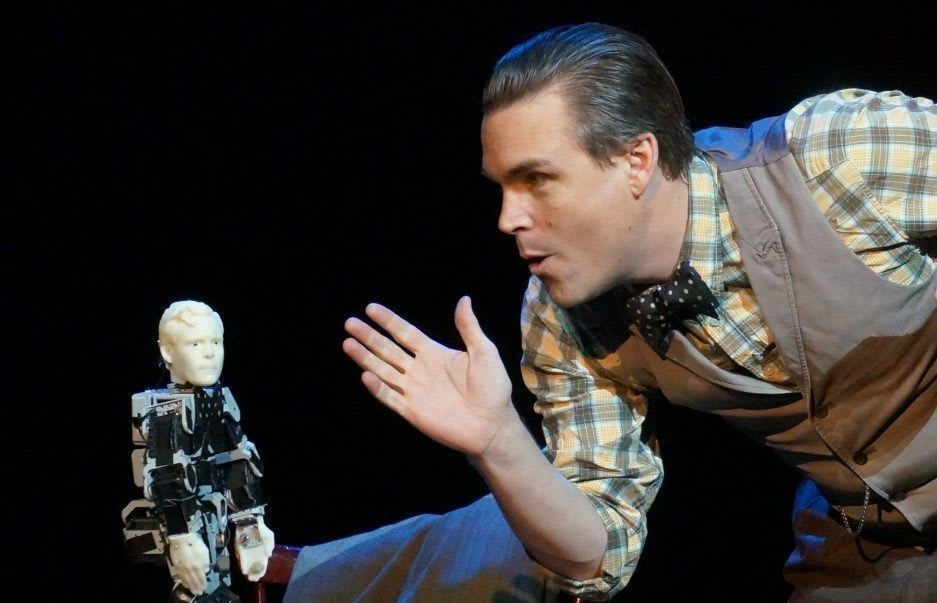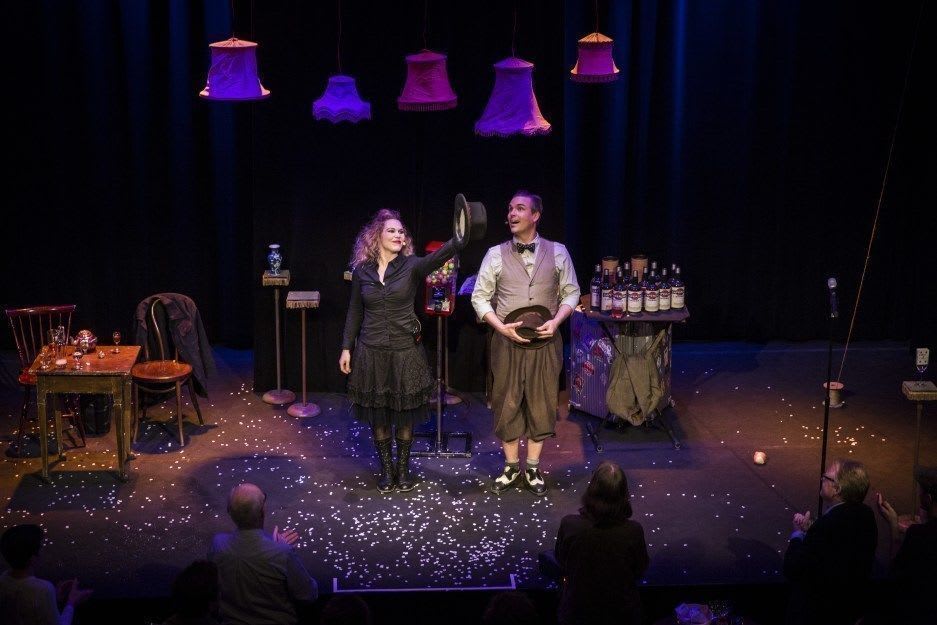 Billed as a unique combination of magic, comedy and surrealism and dressed in steampunk garb on their publicity photos, I was expecting a sort of macabre adult cabaret. Instead on offer was two very personable Swedes with a well-crafted and clever magic show that is suitable for all ages—and, unadulterated by any comedy routines or song and dance acts, basically shows off their incredible magic skills.
This is an intimate show; the magic is in some respects quite low key: no disappearing elephants, people sawn in half or loud explosions. Their skill is sleight of hand and this is displayed through disappearing cards, bottles and at one point an audience member's ring, which appeared a few moments later inside a bubble gum machine.
Malin does a lot of the taking and throwing about of 'magic' confetti. She also does some ring juggling and assists Charlie with some of the routines. Charlie intersperses with some deft slights of hand and clever illusions in a very matey Victorian drawing room style.
There's an impressive sequence with a tabletop robot and some disappearing lightbulbs complete the hour-long act.
These two are very personable and likeable and they certainly are masters of their craft. But at only an hour, I felt a little bit short-changed—especially having travelled the same amount of time to get to the theatre. And after reading their preview, I was expecting a little more variety perhaps, and especially a longer show.
Nevertheless, this was a very entertaining hour in the company of two very engaging performers. If it's on your doorstep, I would definitely recommend you go—and take the whole family for a magical treat.
Reviewer: Suzanne Hawkes