Mirandolina
Carlo Goldoni, translated and additional lyrics by Ranjit Bolt
Royal Exchange Theatre, Manchester
(2006)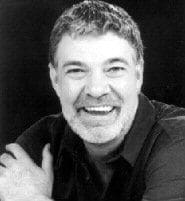 Translator Ranjit Bolt has relocated Goldoni's eighteenth century Italian farce - originally titled La Lacondiera - to Italy in the 1930s, when society was being radically changed as much as in Goldoni's time, by the rise of fascism.
Mirandolina is the landlady of a decrepit hotel, and all of her male guests are madly in love with her, from servants to members of the aristocracy. The Marquess of Forlipopoli offers her the dubious security of his hereditary title, but he has no money at all. He looks down on Count Albafiorita and his bought title, but envies his ability to shower Mirandolina with expensive jewellery. Fabrizio is also in love with Mirandolina and she was promised to him by her dying father, but he has no money or title and works for her in the hotel. The only person immune to her charms is misogynist Ripafratta, and so Mirandolina, irritated by this, challenges herself to make Ripafratta fall in love with her - with unexpected results.
Matthew Kelly, although now better known as a TV presenter, has had a great deal of experience as an actor, and here he demonstrates his wonderful comic acting skills in the part of Ripafratta. However his performance is certainly matched by many of his co-actors, especially Nicholas Boulton as the clumsy, stuttering Marquess, Ian Bartholomew as the intimidating Count with a greeting uncomfortably like a Nazi salute, Raquel Cassidy as the sultry, scheming title character and Michael Condron as the desperate underdog Fabrizio.
Designer Mike Britton has created a wonderfully decaying hotel set, with holes in the floor, a tattered ceiling, a rusting chandelier and the occasional fall of water and plaster dust from the roof. The songs (composer Dominic Haslam) stop the action a bit, but they are often funny and are very well staged by choreographer Katherine Taylor. The Marquess's stuttering tango steers towards the kind of suggestive wordplay used by the Two Ronnies, but gets even naughtier - but it is certainly funny.
Jonathan Munby's production is very slick and rarely lets the pace slacken. Some of the comedy really benefits from this rapid pace; some scenes throw gag after gag at the audience at such a speed that all it takes is something really silly like Boulton putting his foot down a hole in the floor to tip the audience over the edge and have them rolling in the aisles.
Bolt's adaptation is very funny and makes the play feel quite modern, although it does end rather suddenly. This is partly due to the very short second half, but also because after the lengthy build-up to Mirandolina's decision of whom she will marry and the impassioned and sometimes violent campaigns of her suitors, the losers seem to accept their fate a little too readily. However this certainly does not spoil a superbly entertaining and very funny night at the theatre.
"Mirandolina" runs until 5th August, 2006
Reviewer: David Chadderton