Misalliance
George Bernard Shaw
Orange Tree Theatre
–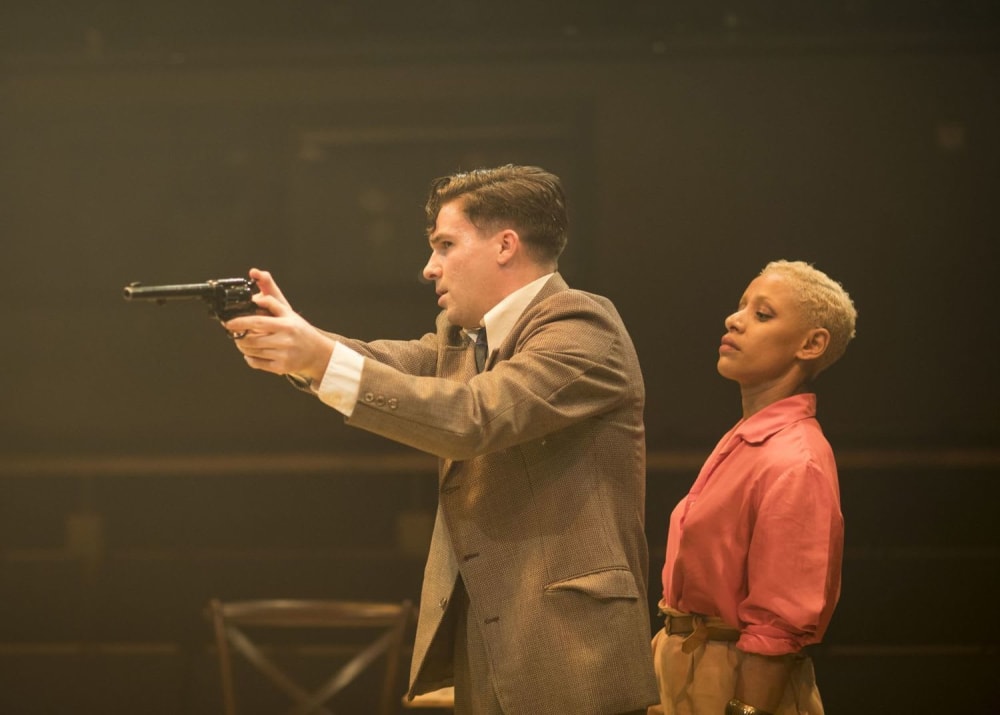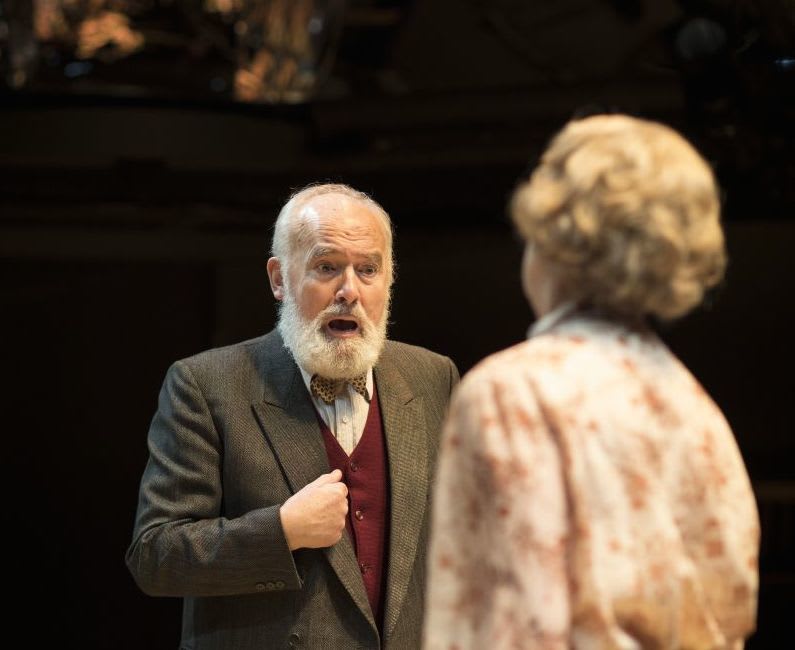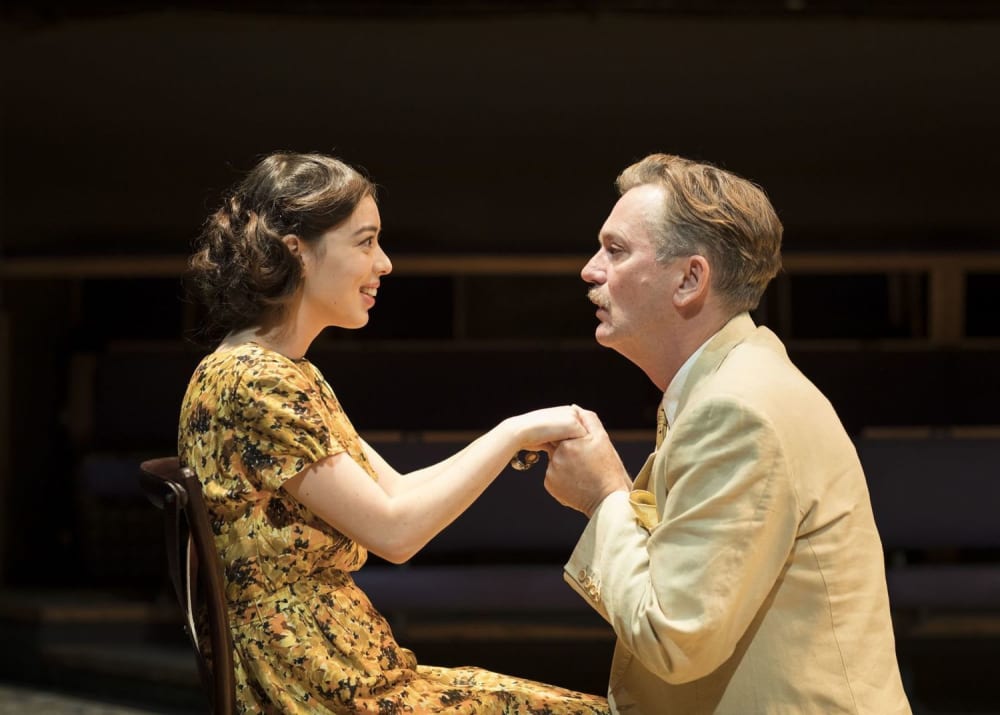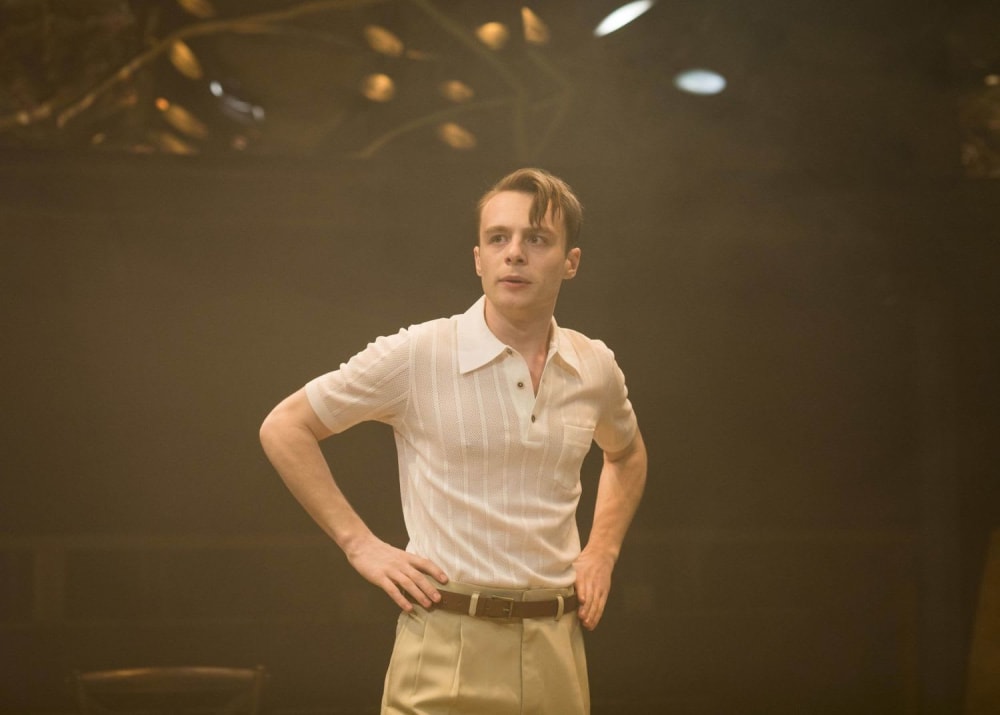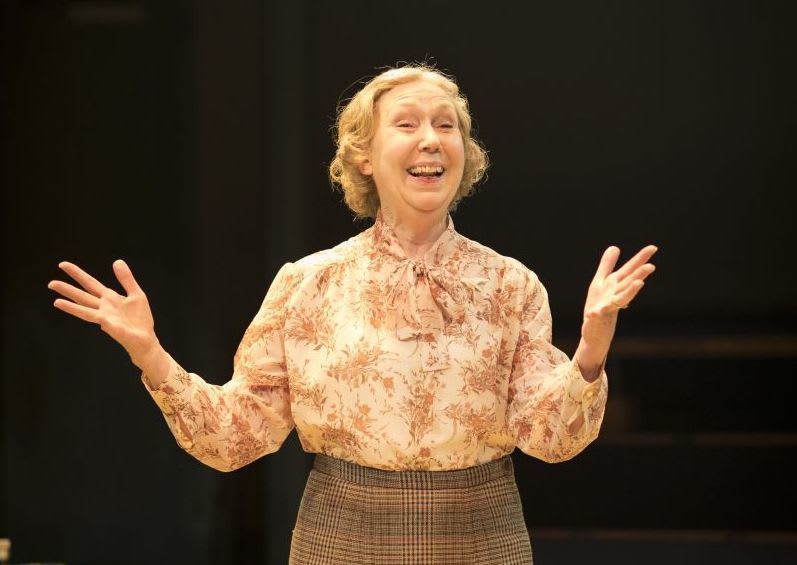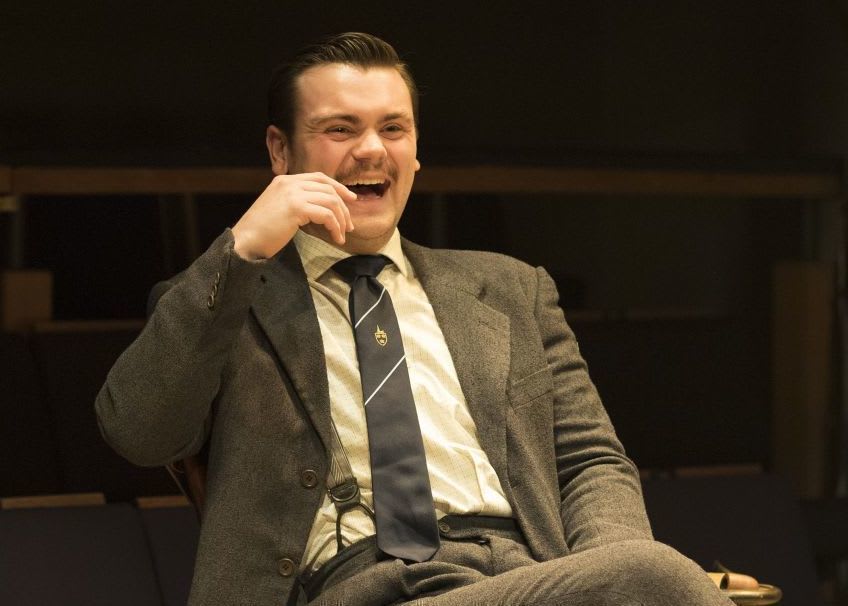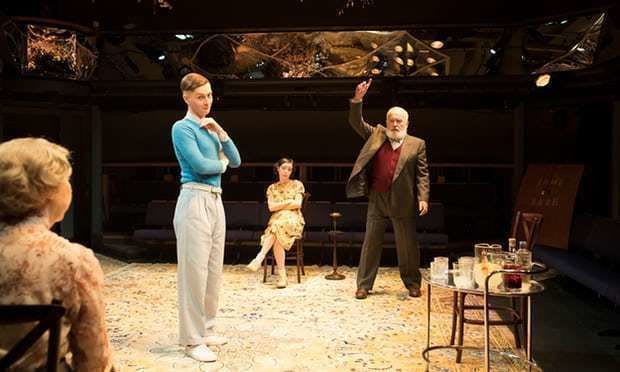 Misalliance premièred in London in 1910 but director Paul Miller and his designer Laura Hopkins have dressed it a little nearer out own time: early enough for Edwardian ideas of propriety not to be out of date among the upper classes but not so far back that it becomes just a period piece.
It is set in the Surrey home of self-made underwear tycoon John Tarleton who now moves in such circles that his daughter Hypatia is going to marry aristocratic Bentley Summerhays, son of former colonial governor Lord Summerhays. He's a somewhat hysterical young man, annoyed that people use his nickname Bunny and throwing himself on the carpet in tears when anything upsets him (which is often).
His childishness makes women like Mrs Tarleton mother him but it is his clever mind and conversation that make Hypatia seem willing to marry him, she is not in love or erotically interested, and she does want to break out of the stultifying confines of family.
As Hypatia's conventionally philistine brother Johnny informs us, Bunny has been given a job in the Tarleton company that he's not made much of a go of and the office staff dislike him. Rhys Isaac-Jones makes him such a shrill-voiced, camp wimp that it is difficult to see how anyone could tolerate him. It is Shaw's savage caricature of decadent aristocracy, while Marli Siu's Hypatia is the new generation female, looking for "something to happen". "I want to be an active verb," is the way that she puts it.
Shaw subtitled the play "A Debate in One Sitting" for it takes place over one afternoon, artificially interrupted for any intervals, and he makes it a vehicle for discussing marriage, gender inequality and the morals of those with money or power. You may well wonder what has changed in the century since it was written. So much still seem apposite, though today he wouldn't have to pretend to make jokes about Socialism to get political points home.
Hypatia is fed up with the "talk, talk, talk" of her family and complains to Simon Shepherd's charming Lord Summerhays about his because it's very clever and "it makes it so hard to avoid listening." Shaw does sometimes go on a bit in a way modern audience aren't used to but this country weekend is interrupted first by a plane crashing into the conservatory and then by the arrival of a would-be assassin.
The plane's pilot is a university chum of Bunny, conventionally upper-class Joey Percival (Luke Thallon). His passenger is the far from conventional Lina Szczepanowska (Lara Rossi), a celebrity acrobat and juggler whose family vow to risk death every day and who declares she has no need for men, she's her own woman.
The killer disturbs things even more dramatically, seeking revenge on the genial Mr Tarleton for a past misdemeanour. Pip Donaghy's genial underwear manufacturer has to face Jordan Mifsúd's nervous revolutionary who is shocked by what he sees in this household making the plot spiral into savage comedy, with Gabrielle Lloyd's kindly Mrs Tarleton trying to bring calm.
In this play, Shaw doesn't speechify but presents his argument through these contrasted characters and their eccentricities. It turns a drawing room comedy that has fun with the attitudes and behaviour of upper class and newly risen families in society into a more concentrated critique of attitudes to gender and class. It is an entertaining evening in a production well served by its cast.
The Orange Tree has a fine record in presenting Shaw (and this the third Shaw play directed by Miller) including some rarely seen; may they continue to mount them.
Reviewer: Howard Loxton