Miss Julie
August Strindberg, new version by David Eldridge from a literal translation by Charlotte Barslund
Royal Exchange Theatre
–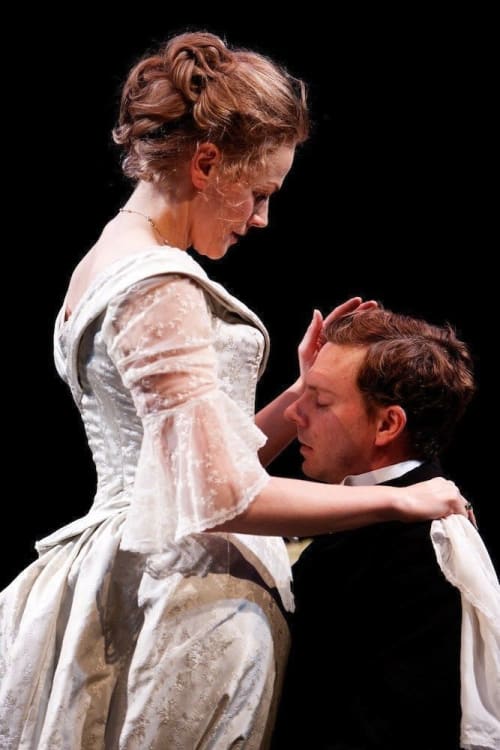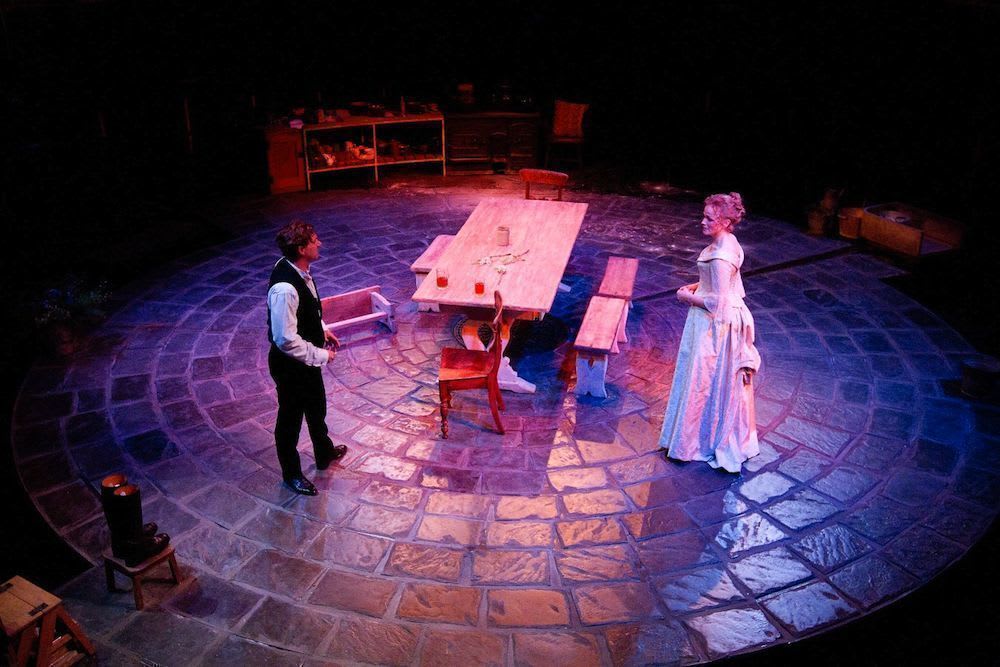 Sarah Frankcom revives the play that is probably the epitome of nineteenth century naturalism's earliest ideals of applying the current scientific, political and philosophical theories to human society, using theatre as a laboratory for experiments on human relationships.
Miss Julie is the young lady of the household who has had one broken engagement and tends to get a little too close to the servants, especially on this Midsummer's Night when she dances and flirts with her father's valet Jean, who is engaged to the cook Kristin. However the flirting becomes something more, and they disappear into his room together.
The majority of the play is working through the consequences of that moment of Midsummer madness, as they plan to run away together to start a hotel, then he calls it off when she says she has no money, then it is on again and so on. Jean is alternately cruel and sympathetic towards his naïve mistress who faces disgrace and perhaps worse later when she takes action to secure the funds for their flight.
In this section, Strindberg toys with the ideas of ambition from the lower classes to rise to become their masters' equals and the superior morals and perhaps intelligence of the serving classes, and, crucially to the naturalism experiment, the two main characters recount in detail their upbringing and information about their parents to demonstrate that they are products of their environment.
On the other hand, this is an old-fashioned, conservative, moralistic tale that can be traced back to Ancient Greek rules about those who try to cross hierarchical boundaries in society having to be punished; Miss Julie is forced to make a major sacrifice after much deliberation at the conclusion.
To a modern audience, it all seems a bit pointless and it's hard not to wonder what all the fuss is about between the characters. Eldridge has created another fresh interpretation of an old classic that makes the text work well for a modern audience, and Frankcom's production keeps everything moving nicely, but there are some inconsistencies.
In some ways the naturalistic ideal of creating an illusion of a "slice of life"—albeit one compressed in time—have been preserved with no interval, a beautifully-recreated nineteenth century kitchen with a stone floor from designer Max Jones and long, wordless scenes of kitchen activity, just as would have occurred in real life. However there are elements that contradict this such as film-style background music and a bizarre giant doughnut hanging over the stage that changes colour every so often.
The servants in the ensemble are, once again, local acting students, but the scenes they have been given seem to be trying to create mini-narratives in dumb show that don't look at all natural without dialogue. The one that covers the bedroom scene is amusing but, as the trio all disappear upstairs together, it makes a nonsense of Jean's later line that "none of my class ever behaved the way you've done tonight".
Joe Armstrong is excellent in the main role of Jean, totally convincing in his dignity and ambition and able to resolve the character's cruelty with his sympathy. Maxine Peake brings off an impressive performance as a rather overwrought Miss Julie, and Carla Henry is also very good in the much smaller but crucial role of Kristin.
There are quite a few extended sections that are enjoyable and compelling, but this is one of those difficult plays that should be revived as an important piece to study to understand the development of modern theatre but it's questionable whether it should be inflicted on a general theatregoing public as it's a bit of a dreary piece with outdated morals and ideas.
Having said that, the Royal Exchange has put all of its resources into creating a production that is, at its best, very good indeed with superb performances all round, a wonderful design and a clear new translation.
Reviewer: David Chadderton