Miss Saigon
Book and music by Alain Boublil and Claude-Michel Schönberg, lyrics by Richard Maltby, Jr and Alain Boublil
Cameron Mackintosh
Palace Theatre
–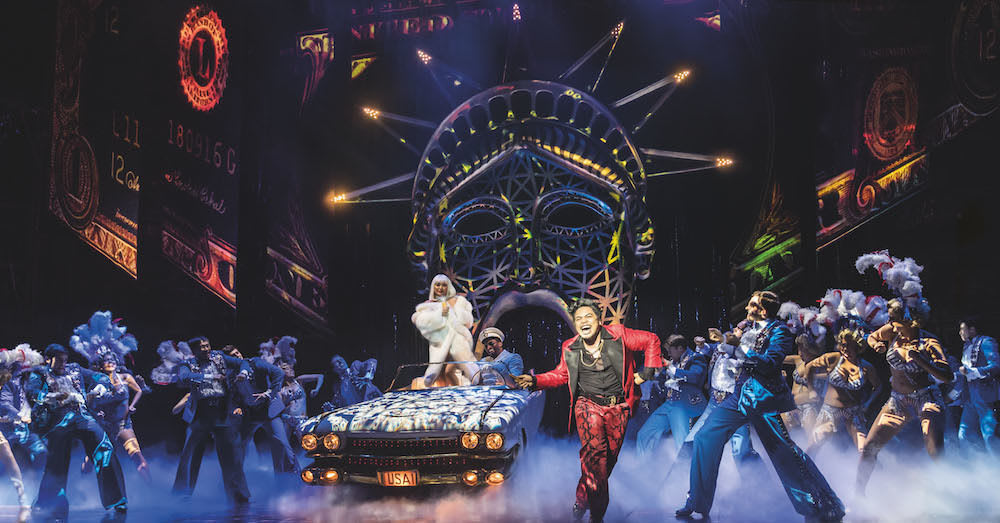 Boublil and Schönberg's epic musical Miss Saigon returns to The Palace Theatre for the first time since 2001, in the UK tour of Cameron Mackintosh's 2014 production.
Set at the end of the Vietnam War, it tells the story of Kim (Sooha Kim), a young Vietnamese girl who is hired to work in a Saigon brothel after losing her parents. On her first night there, she meets and falls in love with American GI Chris (Ashley Gilmour), who promises to take her out of Vietnam. But the fall of Saigon and the withdrawal of US troops forces their separation and, although Kim waits faithfully with their son Tam for Chris's return, their reunion three years later has tragic consequences.
This powerful and compelling story of love, abandonment and suffering, inspired by Puccini's opera Madam Butterfly, is all the more tragic in the real historical context of a terrible conflict. We see the desperation of the Vietnamese women prostituting themselves in an attempt to escape their war-torn country; real film footage of the rejected 'bui doi'—children like Tam born from liaisons between Vietnamese women and American soldiers; and civilians screaming and crying at the gates of the American camp as the army move out and leave them behind.
Some comic relief from this tragedy is provided in the form of roguish, entrepreneurial pimp The Engineer (Red Concepción), whose leading role in big numbers such as "The American Dream", mischievous grin and wry asides to the audience are almost enough to make you forgive the depths he's sunk to in order to survive.
As a musical, Miss Saigon really delivers—its score is packed with powerful solos and duets that are truly moving, from the romantic "Sun and Moon" to the foreboding "I'd Give My Life for You". Both leads put in fantastic vocal performances, and special mention should also go to Ryan O'Gorman's heartbreaking rendition of "Bui Doi".
The lead cast are ably supported by a talented ensemble—whether executing martial arts-inspired choreography, providing background action in the brothel scenes or filling the auditorium with their stunning vocals, they show complete dedication to their roles. James McKeon's orchestra do an excellent job with Schönberg's dramatic score, seamlessly transitioning from one song to the next.
It's a visually spectacular show too—from the projected helicopter that re-emerges as a solid piece of set, to the dragon dancing under a giant gold bust of Ho Chi Minh and the neon-lit excesses of Bangkok, Matt Kinley's production designs impress but never detract from the heart of the musical.
Miss Saigon originally premièred in 1989, when the Vietnam War had only been over for fourteen years. This is an excellent production of a timeless show, but its messages—hope in the face of adversity, the duty of care held by those in positions of power, and a mindfulness of history—still hit home with power and relevance today.
Reviewer: Georgina Wells