MK Ultra
Rosie Kay
Rosie Kay Dance Company
York Theatre Royal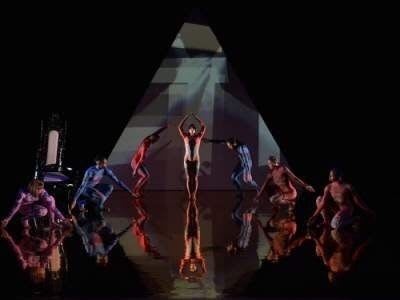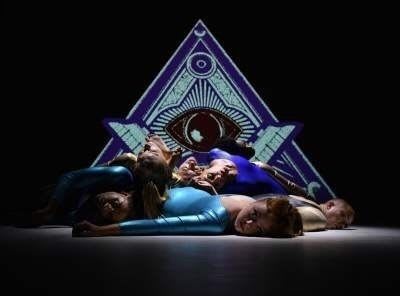 Choreographer Rosie Kay is not one to take the easy route. For her 2010 piece 5 Soldiers, she and her dancers lived and trained alongside an army battalion in order to produce a dance piece that explored the role of the human body in warfare.
Her next work, There Is Hope (2012), was even more ambitious in its intellectual scope, boldly exploring the relationship between the body and different forms of religious ritual. As a choreographer, Kay is unafraid to explore large philosophical ideas and it is revealing that she is thus far the only dance professional to hold the post of artist-in-residence at Oxford.
In MK Ultra, her bold, kaleidoscopic new production, Kay collaborates with the provocative documentarian Adam Curtis to explore the idea of brainwashing in popular culture. The show's mysterious title refers to a series of human experiments conducted in America between 1953 and 1973 with funding from the CIA. The purpose of these experiments was to develop drugs and procedures that might be used to elicit confessions from suspected criminals and terrorists during interrogations. In other words, the CIA was interested in mind control.
Although the MK Ultra programme came to an official end in the seventies, some conspiracy theorists are convinced that these mind control techniques were subsequently adopted by the Illuminati, a shadowy organisation that is believed to control the music industry and other forms of mainstream media. During the three years Kay spent researching conspiracy theories for this production, she was surprised to discover that the Illuminati—a cult which began in Bavaria during the 17th century—is a familiar concept amongst the under-25s.
Kay has earned a reputation for her explosive, physically demanding choreography and my expectations were amply met by this production. The seven dancers—Shanelle Clemenson, Harriet Ellis, Shelley Eva Haden, Lizzie Klotz, João Maio, Ryan Munroe and Oliver Russell—exhibit extraordinary athleticism as they dance to Kay's frenetic, turbocharged routines, and I was greatly impressed by their stamina and flexibility.
The seductive power of the music industry is clearly signalled by Kay's choreography, which owes a clear debt to the sexualised imagery of pop videos, and Gary Card's garishly coloured and figure-hugging costumes, which accentuate the dancer's bodies at every turn. Card is something of an expert on pop music aesthetics, having designed props and headdresses for Lady Gaga on her "Monster Ball" tour.
Although Kay is not interested in creating a narrative arc that runs throughout MK Ultra (I couldn't discern one, at any rate), there are several moments where one can recognise a direct link between her choreography and the idea of brainwashing. For example, the idea of being possessed by an external forced is powerfully expressed when Shelley Eva Haden's body is grasped and encircled by the other six performers.
For the most part, however, the show's exploration of mind control in popular culture is made clear through the use of film. Adam Curtis's distinctive documentary clips, which rely heavily on archive footage and authorial voiceover, provide essential contextual information at strategic moments.
Throughout the show, the dancers perform in front of Louis Price's hallucinatory films, which mash-up a wide range of images, including stills from Disney's Alice in Wonderland (1951) and photographs of Britney Spears. Price's films have a strange, mesmeric quality and serve as a constant reminder of the show's preoccupation with mind control. The fact that these videos are projected onto a 5-metre high triangle—one of the images most associated with the Illuminati—is an additional nice touch.
MK Ultra is a supremely slick, glossy and confrontational piece of work that combines exciting dance with fascinating ideas. In our current era of "alternative facts" and "fake news", its exploration of conspiracy theories and paranoia could not be timelier.
Reviewer: James Ballands