Mobile
Devised by the company
The Paper Birds in association with Live Theatre and The Marlowe Theatre
The Live Garden, Live Theatre, Newcastle
–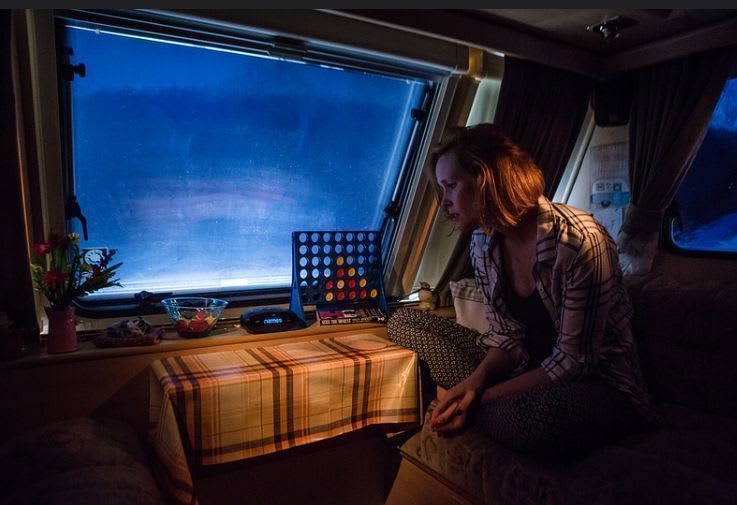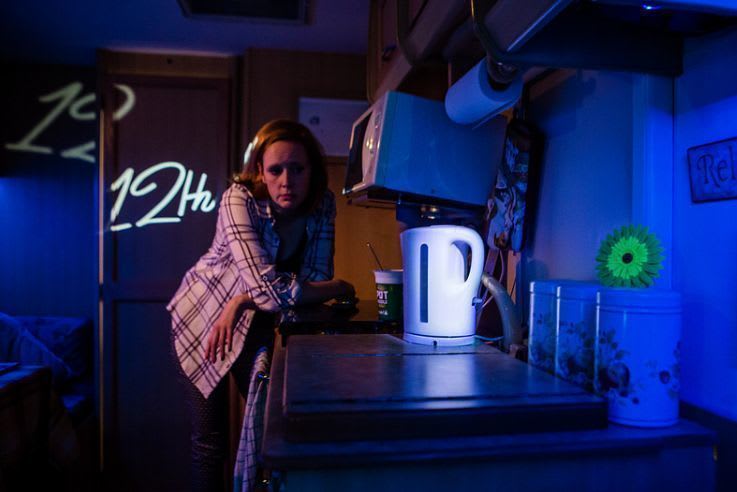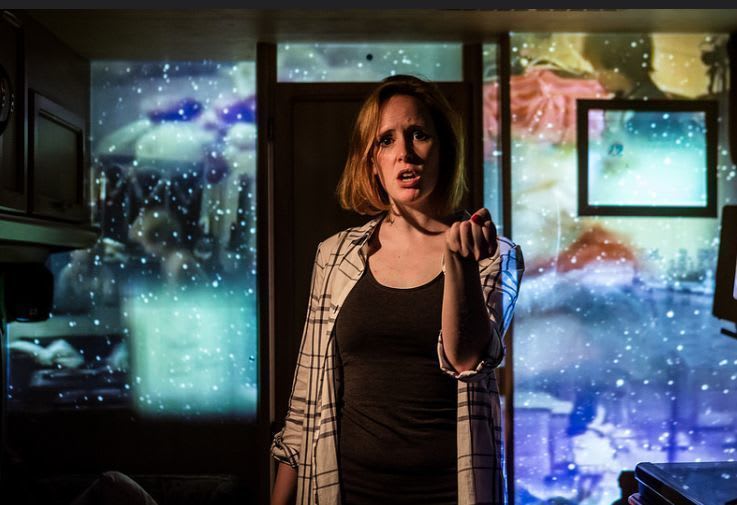 It's warm and pleasant and there are nine of us sitting in a circle on folding garden chairs outside a caravan. One is our hostess; of the rest of us, some know others, some don't.
Our hostess suggests we introduce ourselves but, having first introduced herself, decides it would be more interesting if she tried to guess our names. She turns to me. "You look like a Charlie," she said. I decide not to be offended. She fails with others too, then suggests she could probably work out what jobs we do. Failure again, although she did get close to one of the jobs I've done over the years.
She suggests we go inside. We do and, when we're seated, she offers us a biscuit. They're broken biscuits (although I managed to get a whole one) because the caravan belongs to her mother who buys broken biscuits because they're cheaper, and she's just living there because a long-term relationship has broken up and she needs somewhere to live but doesn't want to move in with mother.
Everything in the caravan is mother's, much of it memorabilia from her (our hostess's) childhood, including a book about space which became a passionate interest at the age of 8 when Helen Sharman became the first British astronaut and the first woman on the Mir space station.
As she browses through cupboards and drawers, gradually other memories emerge: we see extracts from TV programmes and, thanks to the video (and general digital) magic of The Media Workshop, even the caravan moves.
A theme emerges—class and social mobility, the sense of where we belong, coupled with the influence of parents and family—and the seemingly disparate sections of the piece, from a teacup and saucer to the space shuttle, from recorded interviews to TV programmes, even her attempts to work out something about us, all blend into a meaningful whole. The Paper Birds don't offer any answers—in fact, they do not ask any questions—they merely set out to make us think, and they succeed.
There are two actors and they alternate doing the frequently ten performances a day. We had Kylie Walsh, whose involvement in the character is so complete that we, the audience, simply accepted her for what she seemed to be, so that even amid the theatricality of a cut-out street scene in a cupboard, a talking kettle and microwave, radio alarm and table lamp, in such an intimately tiny and crowded situation, we still felt relaxed.
It is many years since I last saw The Paper Birds (the 2008 Edinburgh Fringe with In a Thousand Pieces to be exact) and, whilst the essence of the work and of their social concern remain the same, the technique has developed and matured. This is an excellent and thought-provoking piece of theatre. Well worth seeing.
Reviewer: Peter Lathan