Momentous Musicals

Speckulation Entertainment
Released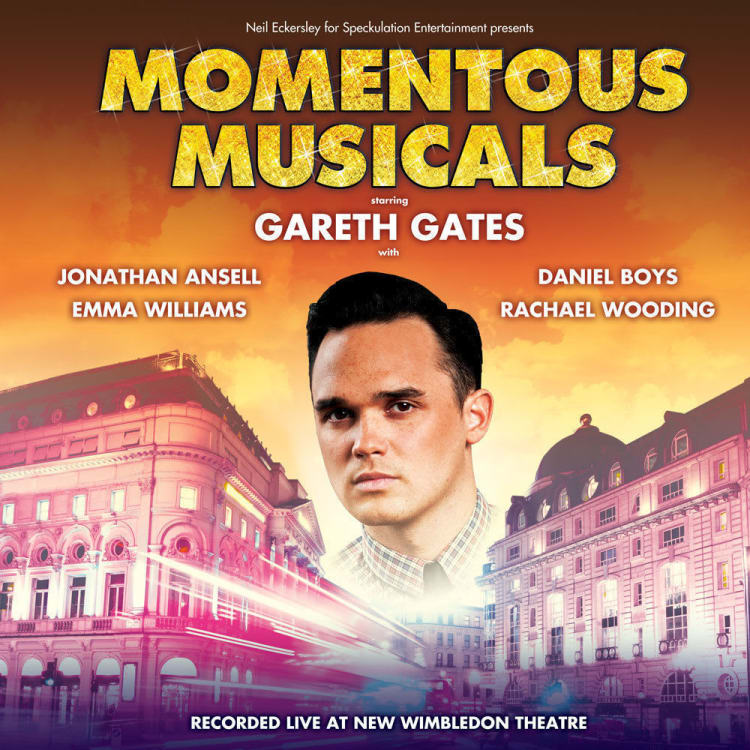 Momentous Musicals was a one-off concert directed by John Garfield-Roberts at New Wimbledon Theatre last July in which a handful of well-known West End performers performed songs from musicals in which they have appeared and a few others.
No longer a one-off, the show goes on tour later this year to Wimbledon, Torquay, Bradford and Manchester and has also resulted in this live recording, released this month on CD.
The track listing doesn't contain much that any self-respecting musical theatre fan won't already have several version of, but then it's a show that shamelessly presents the popular and familiar rather than seeking to unearth forgotten classics. Rice and Lloyd Webber have the highest number of tracks between them—not always together—with songs from Joseph, Chess, Evita, Aspects of Love and Jesus Christ Superstar, but we also get a couple of Boublil and Schönbergs (Les Misérables and Miss Saigon) and one and a half Sondheims (Company and the lyrics to West Side Story).
Heading the cast list is Gareth Gates, who originally came to prominence through a TV talent show for pop singers before the musical theatre reality shows hit the small screen but has made a serious career out of musical theatre over the last few years. He reminds us of his roles in Joseph and Les Mis with passionate renderings of "Close Every Door" and "Empty Chairs at Empty Tables" and adds the other popular Boublil and Schönberg to his repertoire with "Why, God, Why?" from Miss Saigon.
Rachael Wooding is currently starring in We Will Rock You and from that show she sings "No One But You (Only the Good Die Young)" as well as opening the show with another pop-rock number "One Night Only" from Dreamgirls, which is perhaps less relevant now the tour has been announced. She also duets with Gates on "For Good" from Wicked and sings "You Must Love Me" from Evita and "So Much Better" from Legally Blonde.
With Wooding on the Chess hit "I Know Him So Well" is Emma Williams, who came to fame as Truly Scrumptious in Chitty, Chitty, Bang, Bang, and from that show she sings "Hushabye Mountain" and the rather less innocent "Mein Herr" from Cabaret. Daniel Boys gives us "Maria" from West Side Story and the latter half of "Being Alive" from Company, after Bobby's big realisation.
Jonathan Ansell, of pop-opera group G4, shows off his versatility within the Lloyd Webber canon with the light and frothy "Love Changes Everything" from Aspects of Love and the ultimate show-off number for the male rock musical performer "Gethsemane" from Superstar, which he pulls off very well.
All-in-all, nothing surprising or new here; just five top West End performers doing a pretty good job of putting across some musical theatre songs that most people will at least recognise. It's fine as a musical theatre taster or for fans of the artists featured to add to their collections, but nothing for die-hard musical theatre fans to get too excited about.
Reviewer: David Chadderton