Monday's Child
Brendan Murray
tutti frutti and York Theatre Royal
York Theatre Royal Studio
–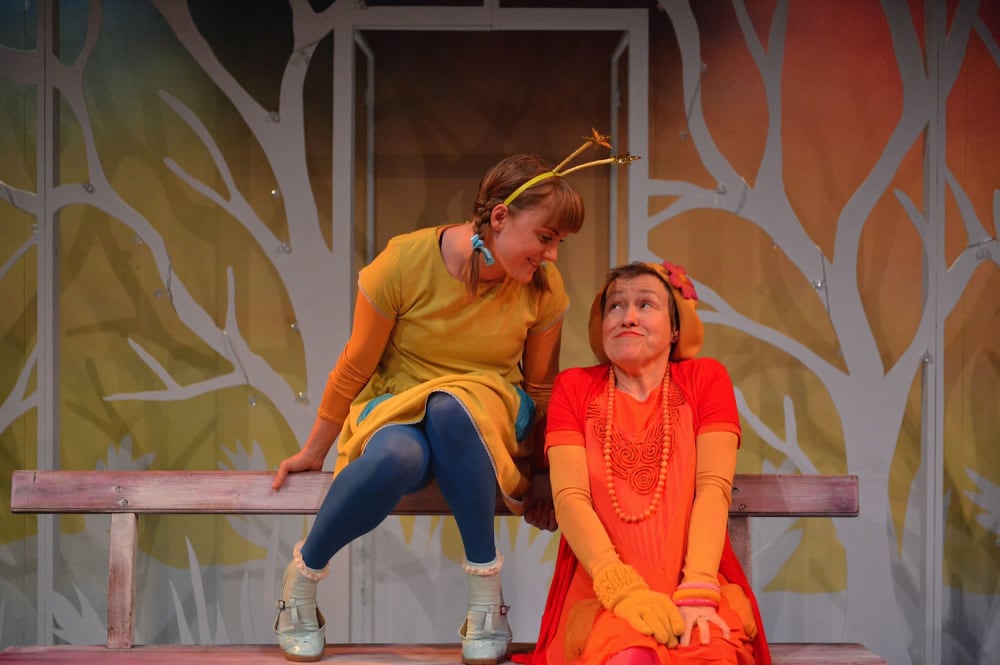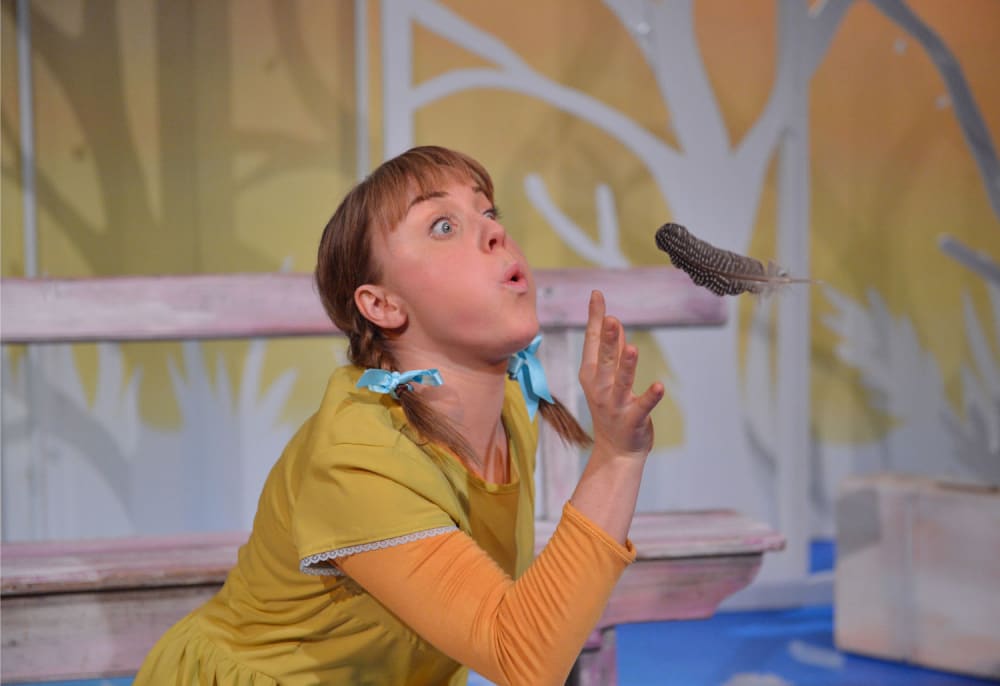 The latest production from Wendy Harris's reliably wonderful company Tutti Frutti is described as suitable for children aged 3 to 7 and their families. There is certainly plenty for those demographics, and more, within this charming, moving 55-minute show.
Once again, the company has turned to Brendan Murray (writer of its previous Hare and Tortoise) for a script which is minimal, touching and magical. Like many of their past successes, this is a two-hander which entertains youngsters while providing food for thought for those accompanying them.
The slight nursery rhyme evoked by the title is little more than a hook around which Murray and the company have developed a wonderful tale of two generations. A young Girl (Josie Cerise) collects objects in her treasure chest—a feather, a leaf—while an older Woman (Erika Poole) looks on from behind a simple but pretty trellis-like set.
The design, by another regular collaborator (Catherine Chapman), is, like the story, colourful, simple and beautiful. Nick Duncan's lighting design complements it perfectly.
As the likeable pair of performers begin to interact, we discover that, while the Girl is learning about the world and collecting memories, the Woman is having trouble remembering anything at all.
Harris and Murray were interested in exploring notions of memory, and worked with the Alzheimer's Society and neuroscience specialists in developing a play which lightly and emotively touches on these topics.
Murray's way with words and logic is winning, with a Lewis Carroll twist to some of the exchanges. Just as she is on the brink of rewarding the Girl with a sweet, the Lady remembers 'not supposed to take sweets from strangers'. Despite the Girl's insistence that 'you're not a stranger', the Lady holds out: 'Well, I've only got your word for that'.
Effortlessly inventive twists such as this pepper the sparkling script, and Murray (and the cast) captures the idioms of both childhood and fading memory with deceptive ease.
While the concept of adult performers playing young children runs the risk of mawkishness, Josie Cerise is endearing and never parodying—her swaying, twitching, wide-eyed physicality is spot-on and true to life.
Erika Poole as the older Woman is similarly youthful and sparkling. The pair bring this well-crafted story to life in a way which, like past Tutti Frutti successes, should serve as a delightful early theatrical experience for the very young.
The production is touring the country until 15 June.
Reviewer: Mark Smith