Monster
Abigail Hood
Veritas Theatre Company and Kepow in association with Park Theatre
Park Theatre (Park 90)
–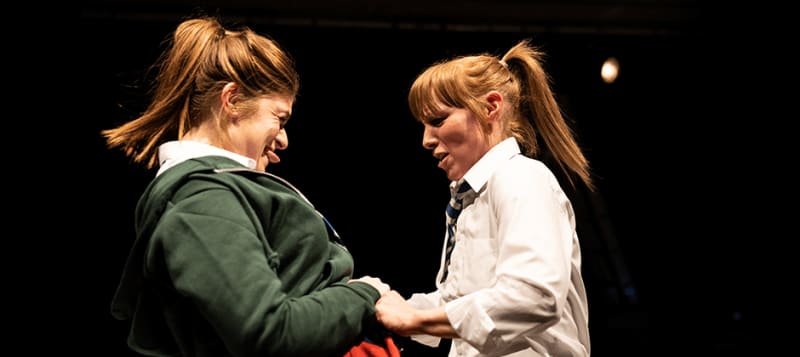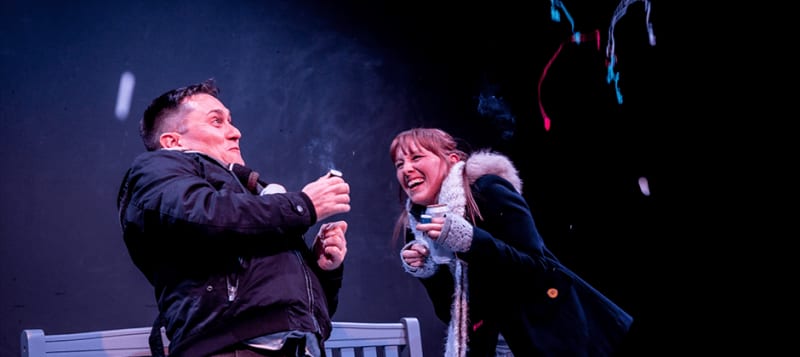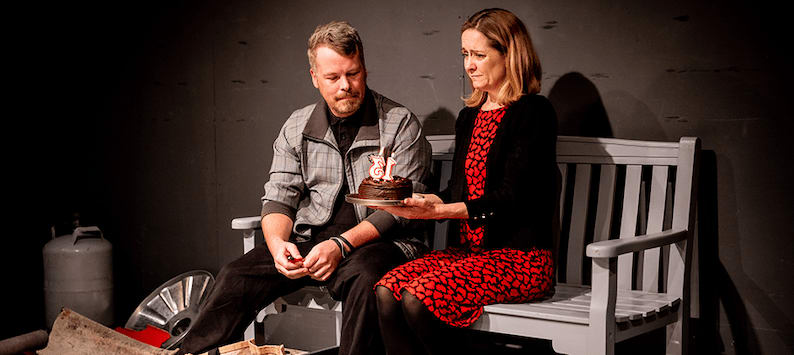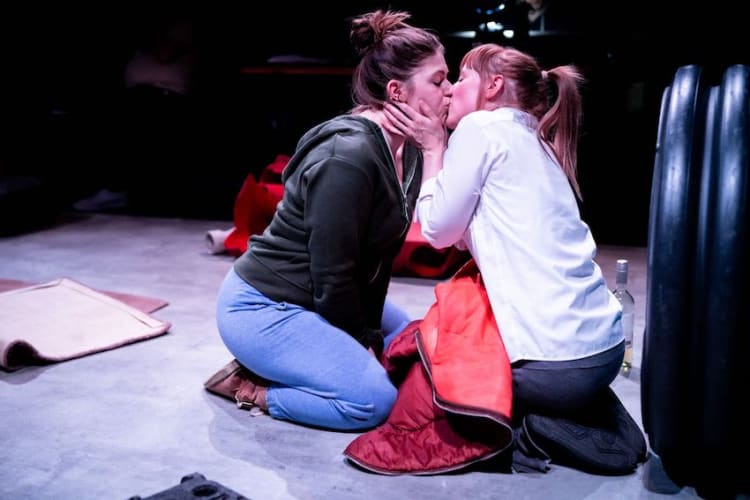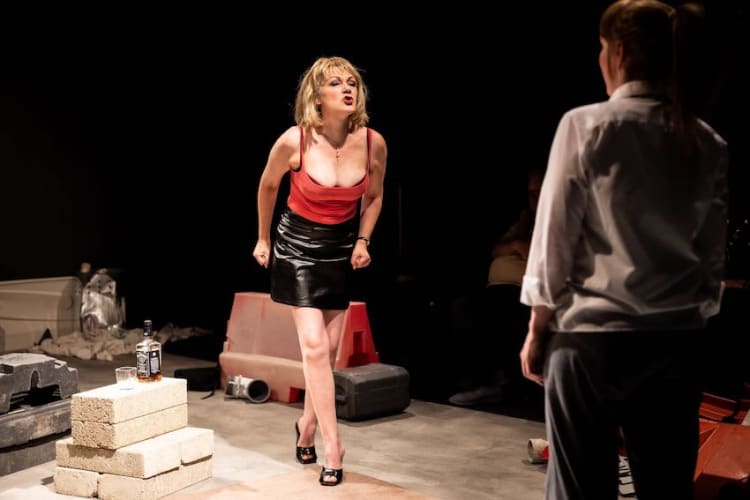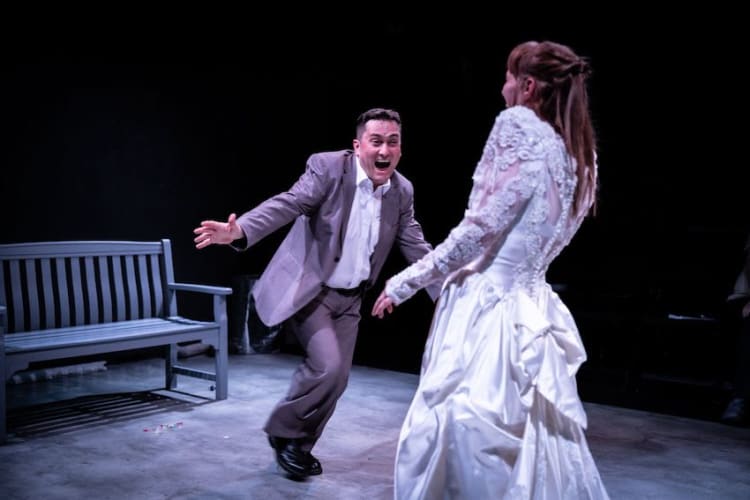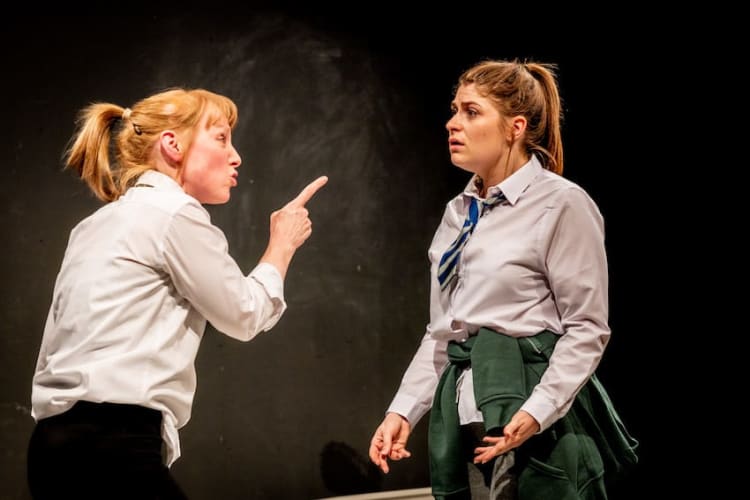 Monster is a play that looks at the burden of guilt and the possibility of forgiveness. Can you escape your own past?
In 2006, Kayleigh Grey is a 14-year-old schoolgirl in a rundown district in Glasgow. She has a reputation for violence, gets expelled from two schools and arrested three times. Mistreated by her mother, a sex-worker who involves her in her trade, she has a flirty lesbian relationship with fellow schoolgirl Zoe and gains the supportive attention of one of her teachers, Mrs Hastie.
The girls fantasise about escaping and living together on a remote Scottish island, but Kayleigh "borrows" the new baby who now gets Rebecca Hastie's attention, and when Zoe's experiments with the school caretaker see her pregnant and getting wed, the baby is the victim.
It is a brutal picture of harsh lives here set in a wasteland of building blocks and discarded piping. Flashes of humour serve to emphasis the bleakness.
Director Kevin Tomlinson drives the action at a pace and a volume that gives little time for reflection. Abigail Hood, playing Kayleigh, delivers the lines she has written at such speed and in such a strong Glasgow accent that you cannot catch all of it, but there is no missing the feeling. Behind the manic behaviour is a girl desperate to find love and trust, not just the monster her actions make her.
And who made the monster? As her mother, Hazel Gillian Kirkpatrick gives a vitriolic performance, a mixture of sadism and religious zeal, though in the moment when she casts off a wig, we she just how trapped she has been in her life.
As Zoe, Caiitlin Fielding gives us a girl who is easily led by anyone who'll give her friendly attention, while Emma Keele more subtly suggests the sexual feelings that she tries to channel into pastoral caring.
In this world of personal violence, it's the men who, for once, seem gently supportive: Kevin Wathen as Rebecca's husband Steve Hastie and later Kevin Tomlinson almost too understanding as the man who marries Kayleigh.
After the interval, the pace is less frenetic. It is thirteen years later: Kayleigh has a new name and a new life. Having set up the violent first half, Monster now considers the long-lasting effects. It becomes much more interesting and both Emma Keele and Abigail Hood find more depth in their characters.
As dramatist, Abigail Hood has taken on a challenge in tackling so emotive a subject. She doesn't pull punches in presenting her characters tooth and nail, but this doesn't go far enough beyond the shock news headlines as it tries to tackle lesbian feeling alongside juvenile violence.
Reviewer: Howard Loxton