Monty Python's Spamalot
Book and lyrics by Eric Idle, music by John Du Prez and Eric Idle
Ambassador Theatre Group
Opera House, Manchester
–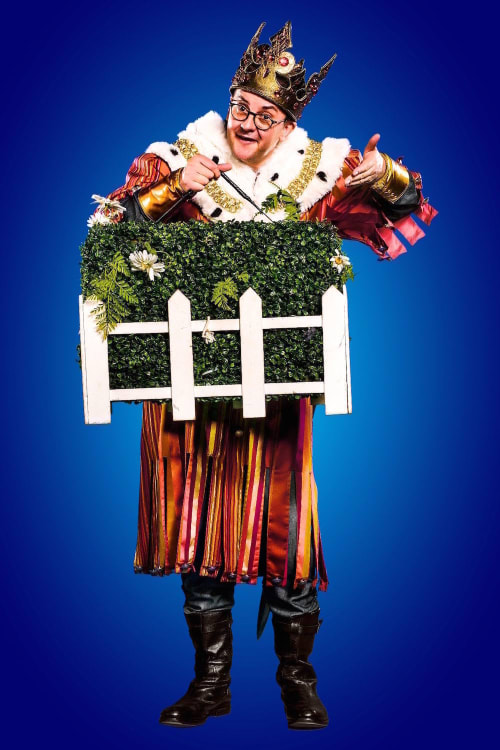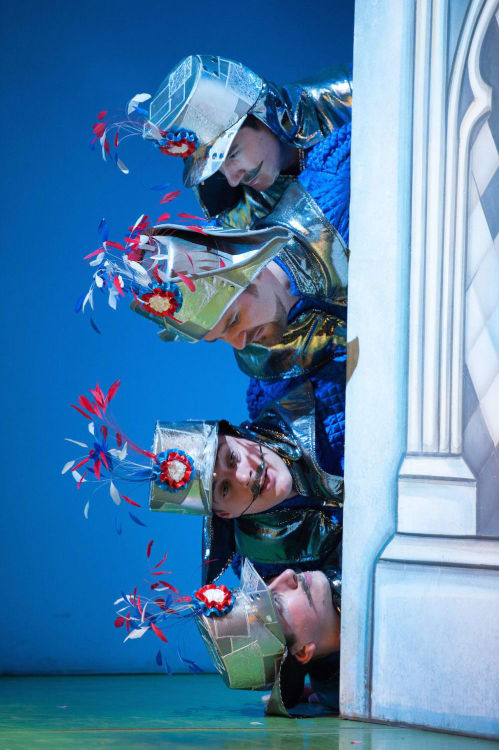 As it's nearly 4 years since I last saw this show in Manchester, I thought it was time I checked out the current touring version with a completely different cast except for Todd Carty, who returns as King Arthur's faithful servant, Patsy.
The show is based on Monty Python and the Holy Grail, a film that was basically a medieval sketch comedy show with a King Arthur theme. Eric Idle has brought the famous scenes, much quoted in pubs and student bars, together into more of a narrative, so that scenes such as "bring out your dead" and the "constitutional peasants" actually provide Arthur with knights for his Round Table.
There are added songs that contribute towards the plot, plus some that poke affectionate fun at the form of musical theatre itself, such as the very funny "The Song That Goes Like This". Some parts of the show are rewritten to keep their references up-to-date with local events and public figures.
So there's something for the real Python afficionados, something to amuse musical theatre fans and just a great fun show for everyone.
The current version has comedian Joe Pasquale as King Arthur, which is a part that needs to be played reasonably straight to contrast with the madness going on around him. He gets this right most of the time but does tend to overplay the pretend corpsing and rehearsed ad-libs, and it isn't always easy to hear what he is saying.
The filmed and projected part of God is now played by Professor Brian Cox instead of Eric Idle, and he does quite a decent job of it, even if he isn't always looking in the right place.
The person that stood out for me this time was Sarah Earnshaw as the Lady of the Lake, with a very impressive comic belt voice. The rest of the cast were fine but didn't have quite the spark of comic originality of the original touring cast. It is efficient and funny, but not surprising or brilliant.
Part of this is due to some of the sharp edges becoming worn down from a production that has been touring for several years through a few changes of cast. For instance, Graham McDuff's Lancelot was a proper manly knight whose final conversion was a hilarious surprise, but Jamie Tyler's Lancelot, while very well performed, isn't as much of a transformation.
But it's still a lot of fun with lots of laughs and a talented cast. It perhaps needs a bit of a shake-up to put that freshness back that charmed me the last two times I saw it.
Reviewer: David Chadderton