Monty Python's Spamalot
Book and lyrics by Eric Idle, music by John Du Prez and Eric Idle
Ambassador Theatre Group
Sunderland Empire
–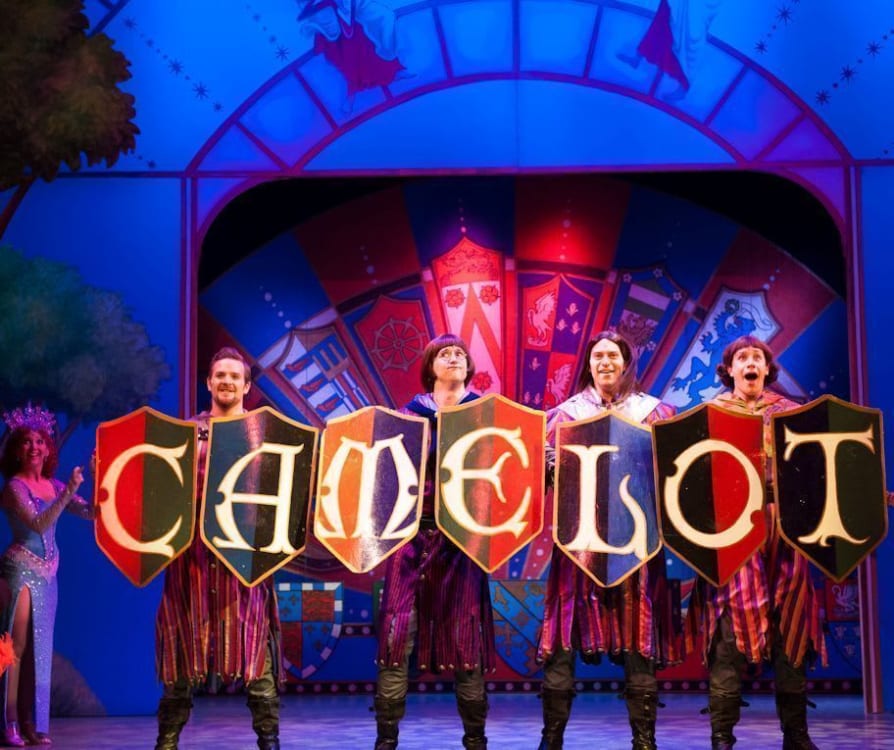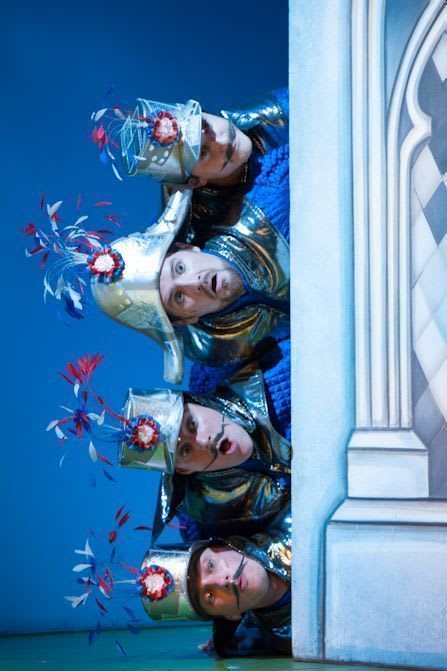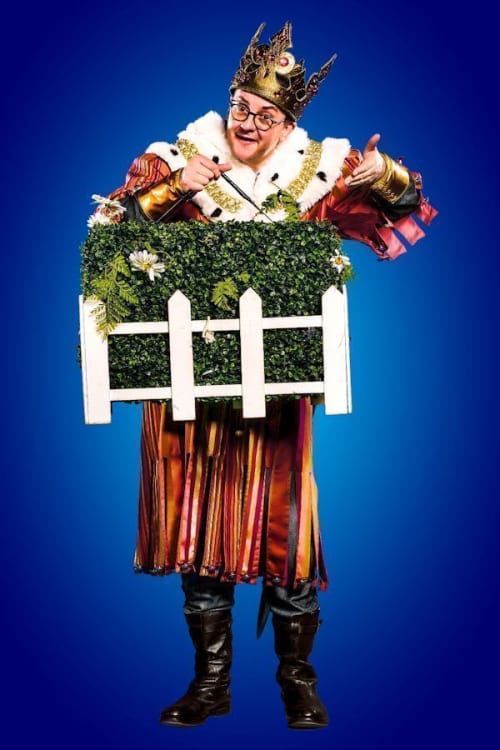 Having started life as the film Monty Python and the Holy Grail in 1975, Monty Python's Spamalot, the stage musical, previewed in Chicago in 2004, opened on Broadway in 2005, then in the West End in 2006, after which it set off on a UK tour in 2010 and now it's on the road again—and it's still as gloriously silly as it ever was.
The Pythons' lack of reverence for everything—including British history, British myths, funny foreigners (from fish-slapping Finns to the farting French), religion, musical theatre, celebrities (as many as they can cram in and demolish in the time available) and... well, everything really—is as fresh as ever.
OK, the plot is paper-thin but who cares? It's the gags, verbal and visual, and the songs (many of which are gags in themselves—"The Song That Goes Like This" is the perfect example) which are what's important.
And the set. We mustn't forget the set. Cartoon-like setting for cartoon-like action. Action like when the Black Knight has his legs cut off... It really is laugh after laugh from beginning to end. And there's no doubt that the audience had arrived with the full intention of having a great time and savoured every gag.
(As an aside, there seems to be an invariable rule that, if a few English people are gathered together and there is even the suggestion of the tune of "Always Look on the Bright Side of Life" being played, they will all immediately join in.)
But without first class performances it wouldn't work...
Well, we all know how excruciating it is when one of your mates tries to do one of the Python sketches. Not you, of course; you always do it perfectly but some people really shouldn't, should they?
... and here it gets them. For me, the stand out is Sarah Earnshaw as the Lady of the Lake. She belts with the best of them, reminding me very much of Ethel Merman, and is very funny, again just like Merman. Very funny, too, was Joe Tracini as King Arthur's servant and player of coconuts shells, Patsy. I wasn't so impressed by Joe Pasquale's Arthur, though; it felt underplayed.
As for the rest, great! Plenty of energy, enthusiasm and talent, as well as impressively rapid costume changes and character differentiation, with the rest of the cast playing at least three parts each.
It's just a short show—around two hours—but packed full of enjoyment and laughter.
Reviewer: Peter Lathan