More Manet for your Monet—The Hipsters' Pantomime
Zaf Ayub
Clay Theatre and Film
Courtyard Theatre, London
–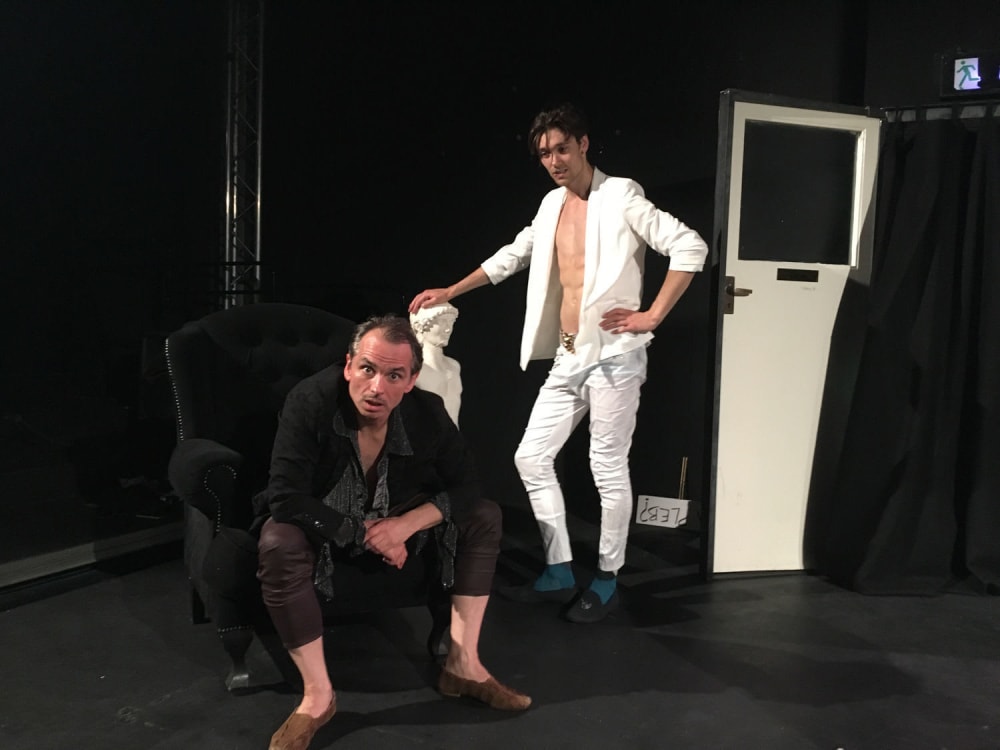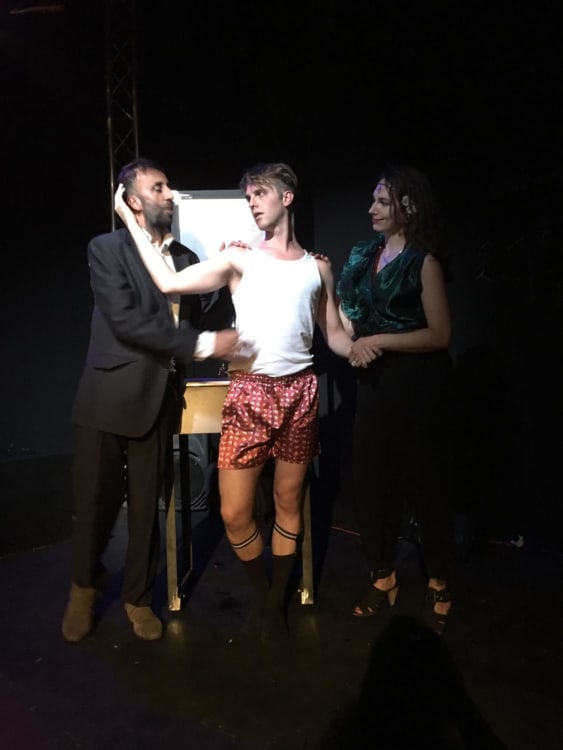 Pantomime comes in all shapes and sizes. From village hall productions where vicars, teachers and hairdressers traverse the stage to the lavish extravagance of the London Palladium's multi-million pound festive spectacles.
There are 'traditional' pantomimes featuring thigh-slapping female Principal Boys and alternative pantomimes featuring casts of drag queens, but between them all exists a commonality: a fantastical story with audience participation, dance, magic, music, slapstick, silliness, romance, cross-dressing, clowning and stock phrases, scenes and characters.
Clay Theatre and Film's latest production More Manet for Your Monet—The Hipsters' Pantomime claims to "marry traditional forms of pantomime with the avant-garde." Pantomime, therefore, should be at the very heart of the piece.
Telling the tale of avant-garde artist Cal St. John, the piece depicts opening night at his latest exhibition, which is derailed by the mistaken identity of "More Manet for Your Monet" blog critic Laura and more than a light dusting of cocaine and drugs on account of bad-eggs Sonny and Patti.
Such a narrative has the potential of a good farce. Even the set comprises two doors and a lavatory cubicle, perfect for rushing in and out, exposure, concealment and even slapstick. But alas, whilst the ingredients are there, the result lacks any resemblance of farce, panto or the avant-garde, resulting in the mundane, rather than mayhem.
If pantomime has given anything to the piece, it is in some undelivered invitations à la Sleeping Beauty, a put-upon front-of-house receptionist who dances with a mop à la Cinderella and a basic Fairy Godmother reveal when glitter-faced critic Laura takes off her coat and exposes her blue powderpuff dress for the night.
The art world is one that has long fascinated playwrights. Neil LaBute's The Shape of Things deliciously plays with the notion of complicity and creation, but Zaf Ayub's play does little more than depict run-of-the-mill characters. If the avant-garde embraces new and experimental ideas, More Manet for Your Monet—The Hipsters' Pantomime is certainly not avant-garde.
Experimenting comes into play when critic Laura's boyfriend Russell, much dismissive of modern art, is given his first taste of drugs by Patti and Sonny. Cue smoke machine and extended physical theatre piece complete with Hindu God Ganesh. But the real elephant in the room still prevails: where is the panto? Where is the avant garde? And where are all the hipsters?
Nestled in Hoxton, not even the Cockpit Theatre's audience comprises any. With their penchant for everything indie and alternative, as opposed to the commercialism and mainstream nature of panto, More Manet for Your Monet certainly ticks the Hipster box here. But all in all, a play which claims to challenge conceptions of art and consumerism could itself very much be challenged under the trade descriptions act.
Is More Manet for Your Monet a pantomime? Oh not it's not...
Reviewer: Simon Sladen