Moreno
Pravin Wilkins
Theatre 503
Theatre 503
–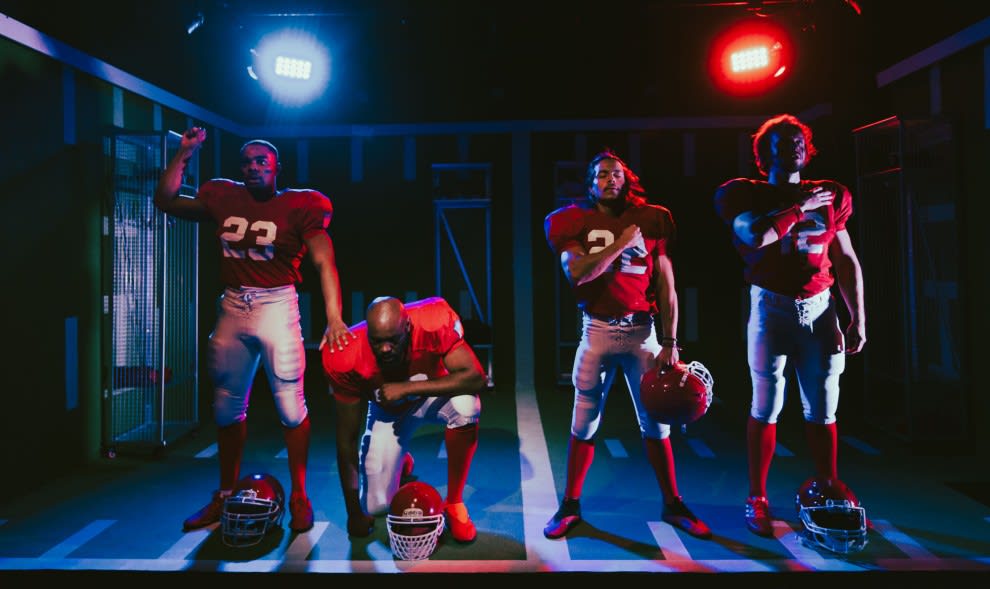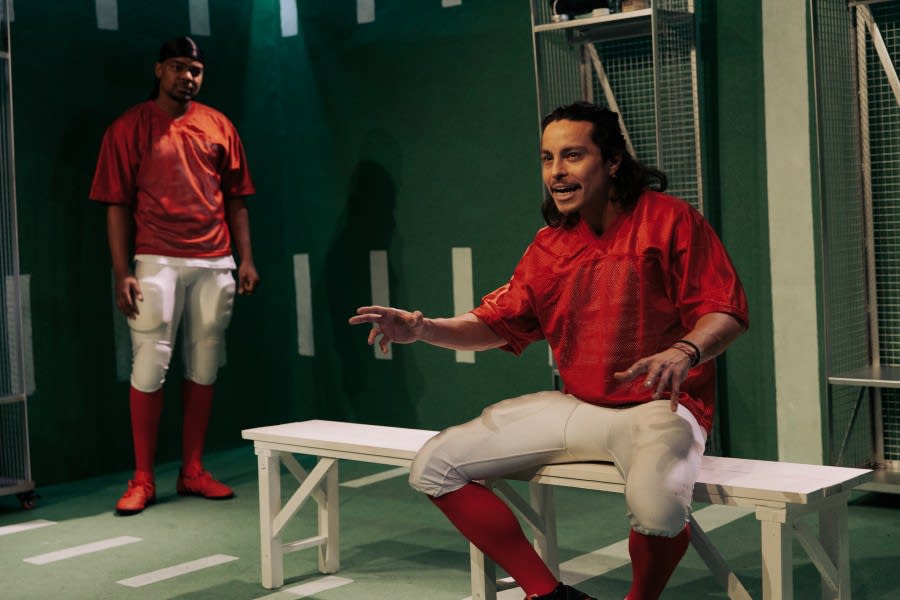 The American football season of 2016 suddenly became international news for something other than the game itself when, during the playing of the national anthem, instead of standing to attention, the TFL player Colin Kaepernick sat down and in later games "took the knee" in protest at police brutality against black people and systemic racism. It was to provoke arguments across America and even division among football players, many of whom were to join in the protest.
Pravin Wilkins's play Moreno takes us to the locker room of an unnamed football team just before that historic protest. The young Chicano Luis Moreno (Sebastián Capitán Viveros), a new member of the team, arrives having made a successful money deal with the team's owners. Later, we hear the money may in part have come from cuts to the older players' pay. If that wasn't enough to irritate the others, he tells Ezekial (Joseph Black), the team captain, that he is "acting like a cop", which might not have bothered but for the recent death of Ezekial's mother, a Black Panther who had spent a good deal of her life in conflict with the police.
Added to this mix is white Danny (Matt Whitchurch), who claims he only cares about the team winning, and the ever chatty Crevon (Hayden Mclean), who says he doesn't mind being called Creole.
The initial rowdy locker room banter soon changes with the news of the Colin Kaepernick protest. The team members are divided in their response to what happened, with only Ezekial clearly sympathetic. But when Trump's racist statements about Mexicans impacts on Moreno's family, there is pressure on attitudes to change.
Moreno which won the 2020 Theatre503 International Playwriting Award is an engaging, important play about reactions to a protest against appalling racism. Although the cast has for some reason been told to shout so loud it is occasionally difficult to make out what they are shouting, there are many well-acted, quieter moments including a gentle, moving scene in which Ezekial shares a drink with Moreno.
Reviewer: Keith Mckenna